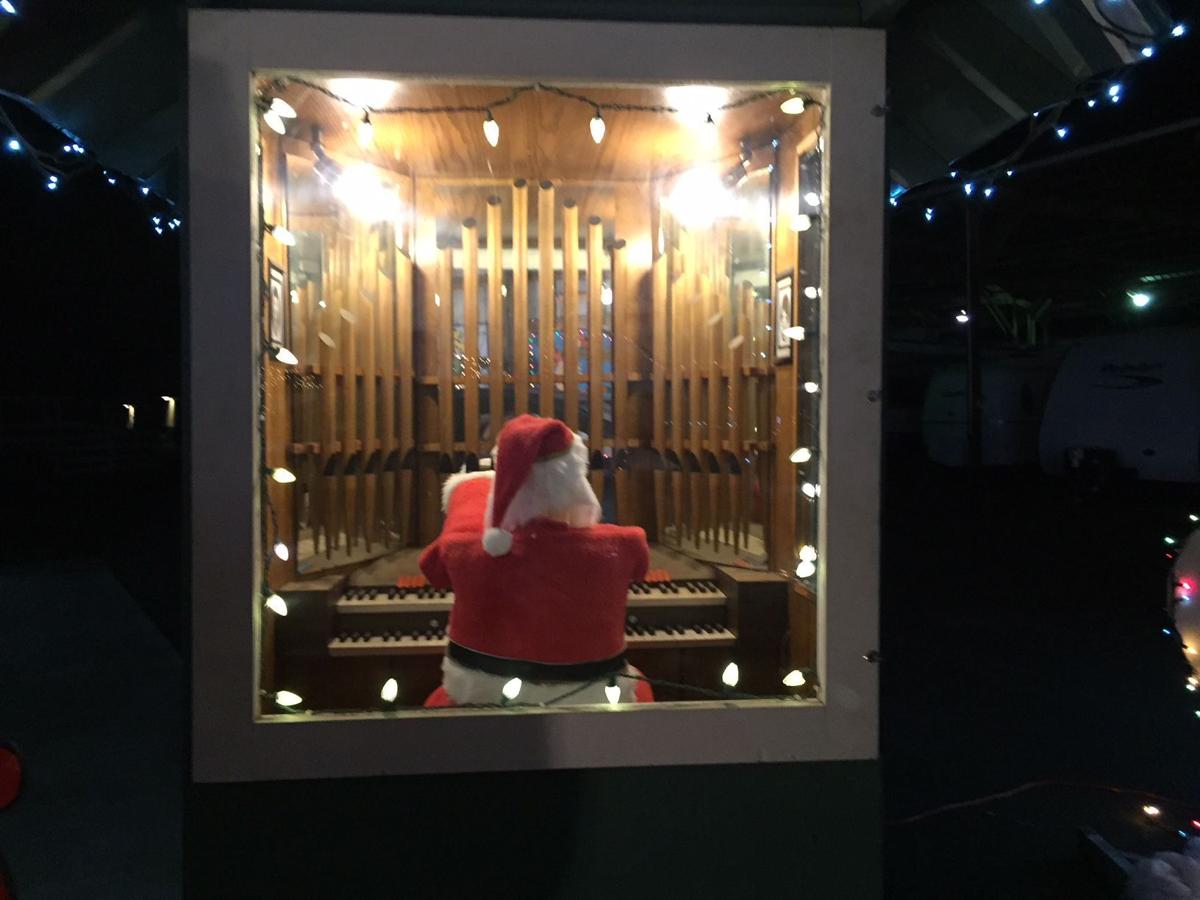 ROSE (roz) n. One of the most beautiful of all flowers, a symbol of fragrance and loveliness. Often given as a sign of appreciation.
RASPBERRY (raz'ber'e) n. A sharp, scornful comment, criticism or rebuke; a derisive, splatting noise, often called the Bronx cheer.
•ROSE-BERRIES to the cancellation of the Pastega Christmas Light Display in Corvallis. For decades, this event has spread holiday cheer and dazzled youngsters. The cancellation of the drive-through show was necessary during the novel coronavirus pandemic to protect hundreds of volunteers who spend countless hours putting up the lights, said Ken Pastega, whose family created and still organizes the display. Like many of the events that have been cancelled or modified, we're sad with this decision, but we completely understand. Still, as locals have pointed out online, there's something you can do to make up for the absence of the annual tradition. We wholeheartedly encourage you to dress up your own house with a magnificent Christmas light display for people driving through town on a dark winter night.
•ROSES to the turnout for the November general election, which far higher than normal and steadily increasing. We expected an engaged populace that this go-round, in part because of the presidential race and the difficult issues we're facing. It will be interesting to see what the final nationwide and state figures are. Oregon makes it ridiculously easy to vote (while maintaining security, of course) so the local numbers could be staggeringly high.
•ROSES to the Knife River training center being constructed on the outskirts of Albany. The facility amounts to career technical education on steroids, in a good way. Knife River will have its own workers, and those from other companies, train at the facility. The center also is going to be a partnership with Linn-Benton Community College, and the idea is to get students out of classrooms and handling heavy machinery. As Knife River President and CEO David Barney put it, "Roads aren't built by companies, they're built by people. Buildings and bridges and schools and parks are built by people. We are going to put our focus on helping people develop their skills, and we want to put the spotlight on construction as a desirable, family-wage career." This could bring a nice boost to LBCC and the Albany area.
•RASPBERRIES to ongoing parties that are causing spikes in COVID-19 and putting good things on hold. Do you want to return to normalcy? Do you want things like high school sports and in-student instruction? Holding parties with no social distancing and no masks isn't the best way to approach this goal. Look, we understand that teens will be going a bit stir crazy as we head into the colder months. But we're still in the middle of a pandemic, and it looks like COVID-19 numbers across the country are getting worse in general. Have some responsibility and patience.
•RASPBERRIES to Oregon State University, which isn't as forthcoming as we'd like about disciplinary matters related to COVID-19, such as students holding large parties. OSU is releasing aggregate numbers about student conduct violations related to the novel coronavirus, but isn't releasing any specifics about discipline, even without using names. Violations can lead to penalties as severe as suspension or expulsion, but OSU declined, for student privacy reasons, to reveal if such penalties have been levied.
•ROSES to something that would have seemed like a science fiction dream a few decades ago. Starship Technologies has unleashed a fleet of 20 robots that are delivering food around the OSU campus. Now seems like a perfect time for the project, in part because it's a great for social distancing during the pandemic. The OSU campus also happens to be relatively deserted at this time, so that's a nice plus, too. Four students have been hired to oversee the program and to intervene if necessary, such as if a robot flips over. But so far, when a robot is in distress, someone has stepped in to help out. "Students treat them kind of like pets. They take care of their robots," said Kia Alberz, launch and expansion manager for Starship Technologies. Yes, there's a new unwritten rule on the OSU campus: Be kind to the robots.