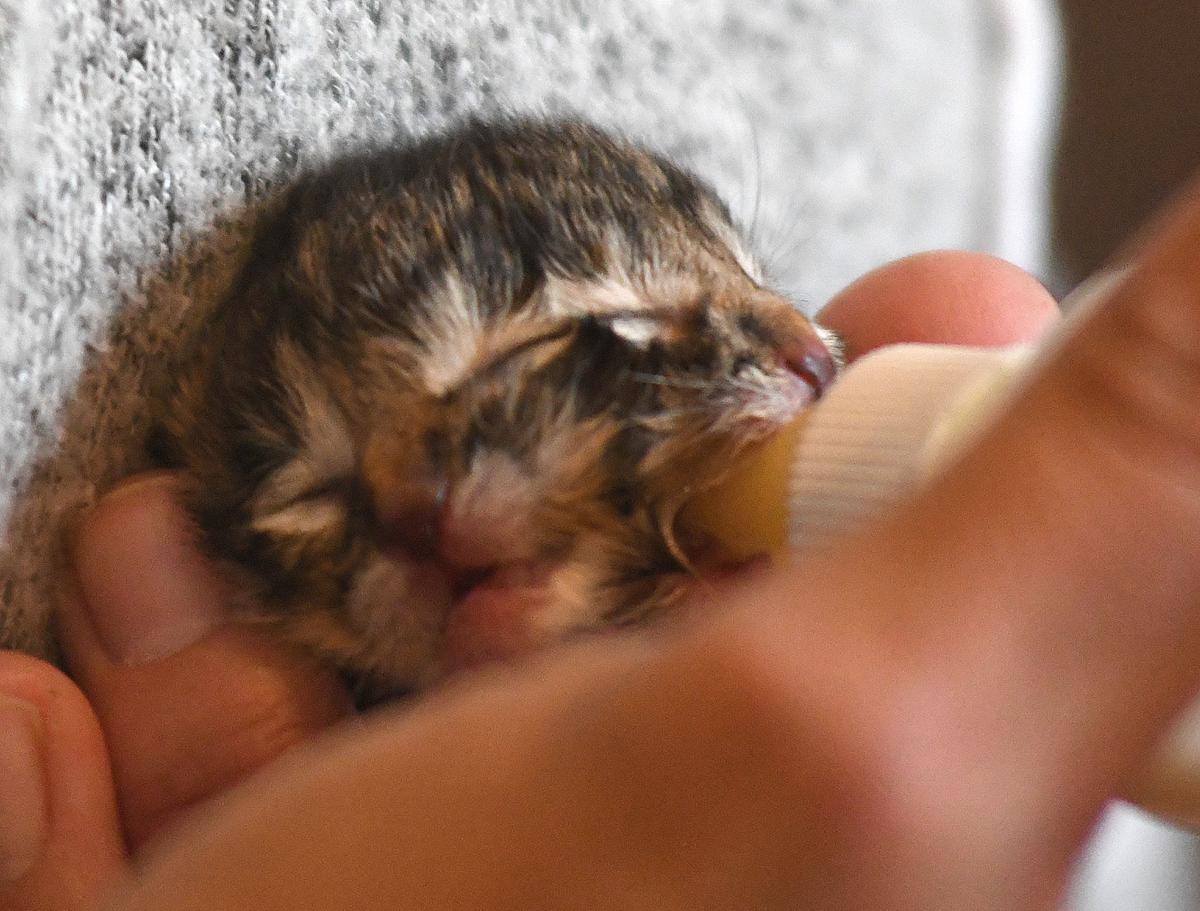 ROSE (roz) n. One of the most beautiful of all flowers, a symbol of fragrance and loveliness. Often given as a sign of appreciation.
RASPBERRY (raz'ber'e) n. A sharp, scornful comment, criticism or rebuke; a derisive, splatting noise, often called the Bronx cheer.
•ROSES to Kyla King and Biscuits and Gravy, her family's two-faced kitten. The cat died nearly four days after being born on a farm east of Albany, but the story spread worldwide. We hope that King's efforts to nurture the feline and save its life – though ultimately unsuccessful – prove inspiring to others.
•RASPBERRIES to the complete disregard for human life shown by intoxicated drivers. There's simply no excuse to get behind the wheel drunk or drugged in this day and age, but we still see these incidents far too often. Last Saturday, two teens from Linn County died when their vehicle was struck head-on by a man whose blood alcohol content was reportedly nearly three times the legal limit in Oregon. These kind of cases should be prosecuted to the fullest extent possible under the law.
•RASPBERRIES to the complete disregard for human life shown by the death of George Floyd, a handcuffed black man who pleaded for air as a police officer pressed his knee into his neck in Minneapolis, Minnesota. This sort of thuggery is criminal, and we see these incidents against unarmed people of color far too often. We hope officers involved in the killing are prosecuted to the fullest extent possible under the law. Another unfortunate note to this incident is that people paint with a broad brush, and this makes a difficult job far harder for law enforcement officers throughout our nation.
•ROSES to Albany voters who overwhelmingly passed a renewal of the city's public safety levy in the May primary election. This is a huge vote of confidence in the Albany police and fire departments, and we know both agencies work tirelessly to keep our residents safe.
•RASPBERRIES to the death toll of COVID-19 passing 100,000 in the United States. Still think this is the flu? To be sure, the nation's death toll is likely much higher. Officials with the U.S. Centers for Disease Control and Prevention believe the figure is artificially low due to a lack of testing of the dead in many areas. Thankfully, COVID-19 cases and deaths are trending downward in Oregon, and businesses and other locations in the state are starting to reopen. But we're still in the midst of a pandemic. Continue to be cautious, if not for yourself, then for your parents, grandparents and friends who are more likely to have severe consequences if they contract the illness caused by the novel coronavirus.
•ROSE-BERRIES to the Oregon Health Authority, which reversed course and has now determined that it will provide information on coronavirus outbreaks that sickened five or more people at workplaces throughout the state. We called for such a step in the wake of an outbreak at National Frozen Foods in Albany nearly a month ago, after public officials weren't forthcoming with information. Knowledge of hotspots protects the public, changes behaviors and saves lives. We're thankful that the agency has changed its mind and used some common sense, but why did it take so long?
•RASPBERRIES to President Donald Trump and his attacks on Twitter. To say it's troublesome that the president is attacking a private company fact-checking his false claims is an understatement. This is something we'd expect from a communist country or a dictatorship, not the United States, where we have the First Amendment that protects freedom of speech. In the last few days, Trump has made ridiculous claims about vote-by-mail and broadcast an easily-debunked conspiracy theory that a television host and former congressman committed murder. (Twitter also flagged a post of Trump's for encouraging violence where he encouraged the shooting of protesters in Minneapolis.) Again, the president of the United States is attacking a social media site because it won't let him lie and make baseless allegations without consequence on that very social media site. You don't want to be fact-checked? There's a simple solution. Don't make false statements.
Concerned about COVID-19?
Sign up now to get the most recent coronavirus headlines and other important local and national news sent to your email inbox daily.