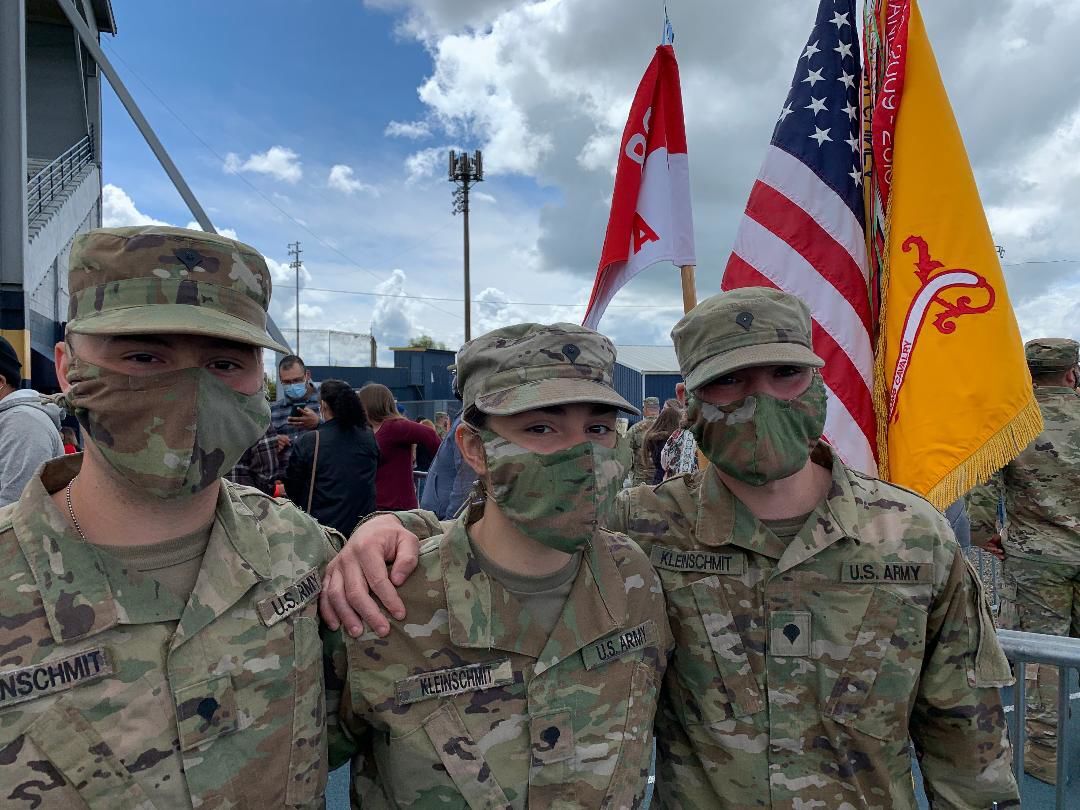 ROSE (roz) n. One of the most beautiful of all flowers, a symbol of fragrance and loveliness. Often given as a sign of appreciation.
RASPBERRY (raz'ber'e) n. A sharp, scornful comment, criticism or rebuke; a derisive, splatting noise, often called the Bronx cheer.
• ROSES to the census, which delivered a number of benefits to Oregon thanks to the Beaver State's healthy population growth. Oregon added about 400,000 residents over the last 10 years, according to the once-in-a-decade headcount, a 10.6% increase that outstripped the national average of 7.4%. That differential growth led to a reapportionment of the 435 seats in the U.S. House of Representatives, and while some states lost seats in the chamber, Oregon gained one, which will be up for grabs in 2022. That gives the state an extra vote in the House as well as in the Electoral College, where Oregonians will now have eight votes in the tally that determines presidential elections (based on our six House seats plus two in the Senate). The additional representation in Congress also translates into several billion dollars annually in additional federal funding for medical services, schools, affordable housing and other programs that dole out dollars using a formula based on House seats. Now it just remains for the Legislature to determine where that new House district will go — and how the state's existing five congressional districts will have to morph to accommodate it. Lawmakers in Salem will also be redrawing state House and Senate districts to conform to population shifts within the state. We'll be watching to make sure they do so fairly, without partisan gerrymandering.
• RASPBERRIES to what is shaping up to be another bad fire season. Much of our state was hammered last year by wildfires that exploded into conflagrations after strong easterly winds fanned the flames over Labor Day weekend. More than 1 million acres of timberland burned, at least 11 people died, another 40,000 were forced out of their homes, and a number of communities were devastated, including Detroit, Idanha, Gates and Mehama in the mid-valley. Now it looks as though something similar could happen this year. Oregon State University researchers, in a recent report, say that some of the same conditions that made last year's fires so destructive — an ongoing drought, low soil and vegetation moisture, and a warming climate, among others — are still present. Throw in a powerful wind event like last year's, and we could be looking at another deadly mix. It's a sobering reminder that we all need to be prepared for wildfires and other disasters that can strike with little or no warning. Disaster preparedness experts advise keeping a "go bag" ready at all times for each member of your family. In addition to enough food and water to last several days, you may want to add a sleeping bag, toiletries, prescription medications, a flashlight and extra batteries, a cell phone charger and a first aid kit, among other necessities. Because you never know when you're going to need it.
Support local news coverage and the people who report it by subscribing to the Albany Democrat-Herald.
• ROSES to Alpha Troop, the Albany-based Oregon Army National Guard unit that is part of the 1st Squadron, 82nd Cavalry. Alpha Troop is sending 95 citizen soldiers to Poland along with about 25 others from the 1-82nd's Delta Troop out of The Dalles, from Delta Company out of Prineville and from the medic section in Bend. They will be deployed for about a year as part of a NATO mission to ensure stability in Eastern Europe. They will have a rare opportunity to train with troops from Poland, the United Kingdom, Croatia and Romania, and will seek to serve as a deterrent to aggression in the region, where Russia has been doing some saber-rattling recently. Formerly known as F Troop and based in Lebanon, Alpha Troop has a long history of service, including deployments to Iraq in 2005 and 2009 and to Afghanistan in 2014. A few hundred friends, family members and well-wishers saw the departing soldiers off in a deployment ceremony last Sunday on the football field at West Albany High School. We wish them safe passage and a speedy return home.