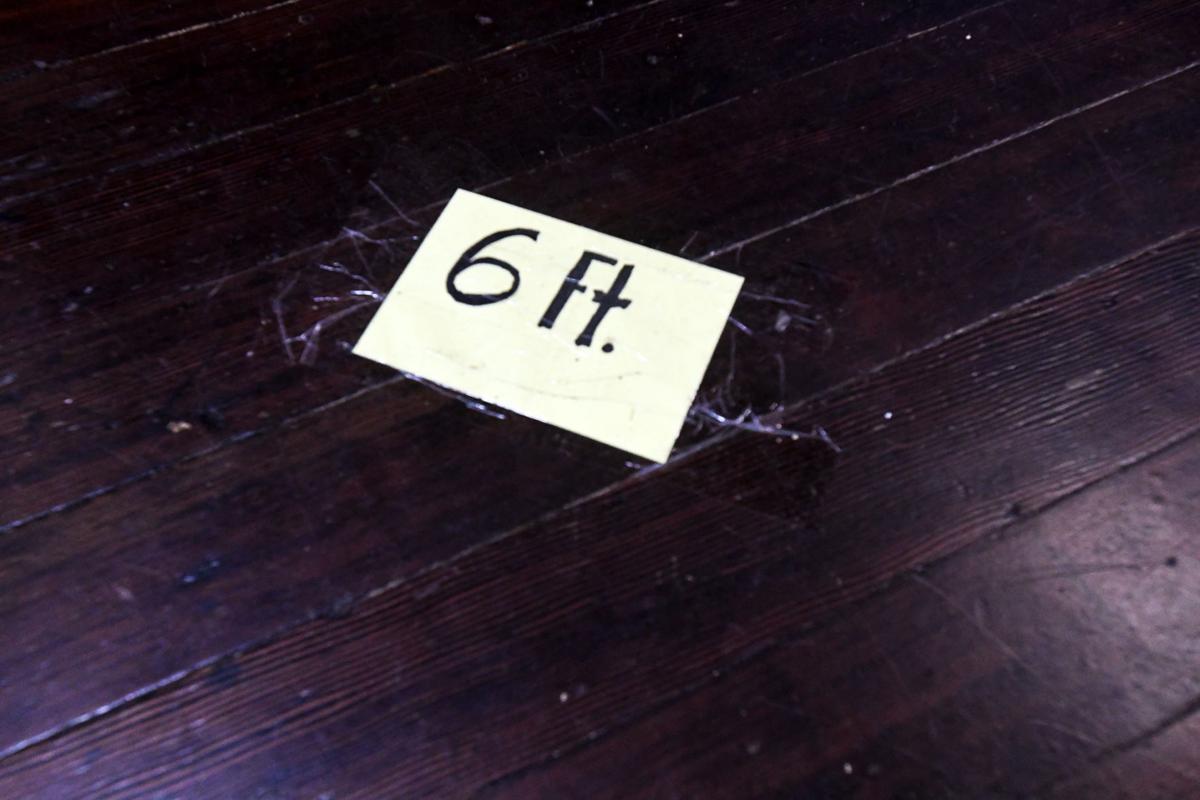 ROSE (roz) n. One of the most beautiful of all flowers, a symbol of fragrance and loveliness. Often given as a sign of appreciation.
RASPBERRY (raz'ber'e) n. A sharp, scornful comment, criticism or rebuke; a derisive, splatting noise, often called the Bronx cheer.
•ROSES to Oregon businesses that have reopened but remain cautious in the age of COVID-19.
Physical distancing, regular cleaning measures and other protocols will protect the public in these shops, restaurants, bars, gyms, salons and other locales. And if a business wants to enact a mask rule for safety, we won't grumble.
Life hasn't returned to normal, nor should it.
The novel coronavirus isn't the flu, despite misinformation on social media. 
Seasonal influenza has resulted in an average of about 37,500 deaths every year in the last decade or so, according to data from the U.S. Centers for Disease Control and Prevention. Since the winter of 2010-11, the peak year for the flu resulted in 61,000 deaths, federal statistics show.
As of Friday, the United States had roughly 86,000 deaths from COVID-19 in two months, and this came despite stay-at-home orders, forced business closures and other rather drastic regulations.
We supported those measures, because we're going to err on the side of public health during a pandemic.
But we also realize those government regulations crippled the economy in the short term, resulting in Depression-era levels of unemployment.
So of course we're happy that some portion of our economy has reopened.
If we go hog wild during Oregon's Phase 1, however, there could be a surge of new COVID-19 cases and businesses could lose customers or have to shut down again. That's right — being careful will help stores and shops as we move forward.
By all means, go about your business, but be safe out there.
That could mean a variety of things, such as letting just one family member do the shopping.
And don't pass judgment on those wearing facial coverings in public. There's a wide range or reasons why people don masks. Perhaps they have a compromised immune system and are protecting themselves. Perhaps they're living with someone who is at risk for COVID-19. Perhaps they're a first responder who is protecting you, even while they're in the grocery store.
•RASPBERRIES to the Oregon Employment Department for difficulties residents face when filing for unemployment.
The state has shuffled employees around to deal with the nearly 400,000 initial unemployment claims it has received since mid-March.
But Oregon has processed only 86 percent of those claims. That figure doesn't account for people who haven't been able to file due to problems with online and phone systems at the Oregon Employment Department.
These are our friends and family members who are struggling right now, and it's a shame that they're having so much difficulty getting the help they need.
However hard the state has been working to rectify these issues, it hasn't been enough.
•RASPBERRIES to a flurry of Oregon boating fatalities this spring, and an increase in deaths of paddlers such as those using canoes, kayaks and stand-up paddleboards.
In a news release from last week, the Oregon Marine Board detailed that there are two main themes to those fatalities: People aren't wearing life jackets, and the water is cold.
We think the upward trend in paddling deaths could be, in part, because more people are out on Oregon's lakes and rivers right now. Many trails have been closed, after all, so it seems a great spring to have a kayak or paddleboard and enjoy our state's waterways.
We'd encourage newcomers to start out on lakes with flat, calm water rather than our rivers. Go paddling with a buddy for safety reasons. And, as always, be on the lookout for debris and obstructions.
•RASPBERRIES to Oregon State University football coach Jonathan Smith for saying his players need at least six weeks to prepare for the new season. Some perspective is needed here. High school teams in Oregon go to games at the end of their third week of practice in a normal season. But this is not a normal season.
If it turns out that all Pac-12 teams get three weeks or four weeks to prepare, that's fine. No one receives an advantage there. If the teams are sloppy in week one, that's fine, too. Fans will be happy to have football back. We're hoping we have football back.
Concerned about COVID-19?
Sign up now to get the most recent coronavirus headlines and other important local and national news sent to your email inbox daily.