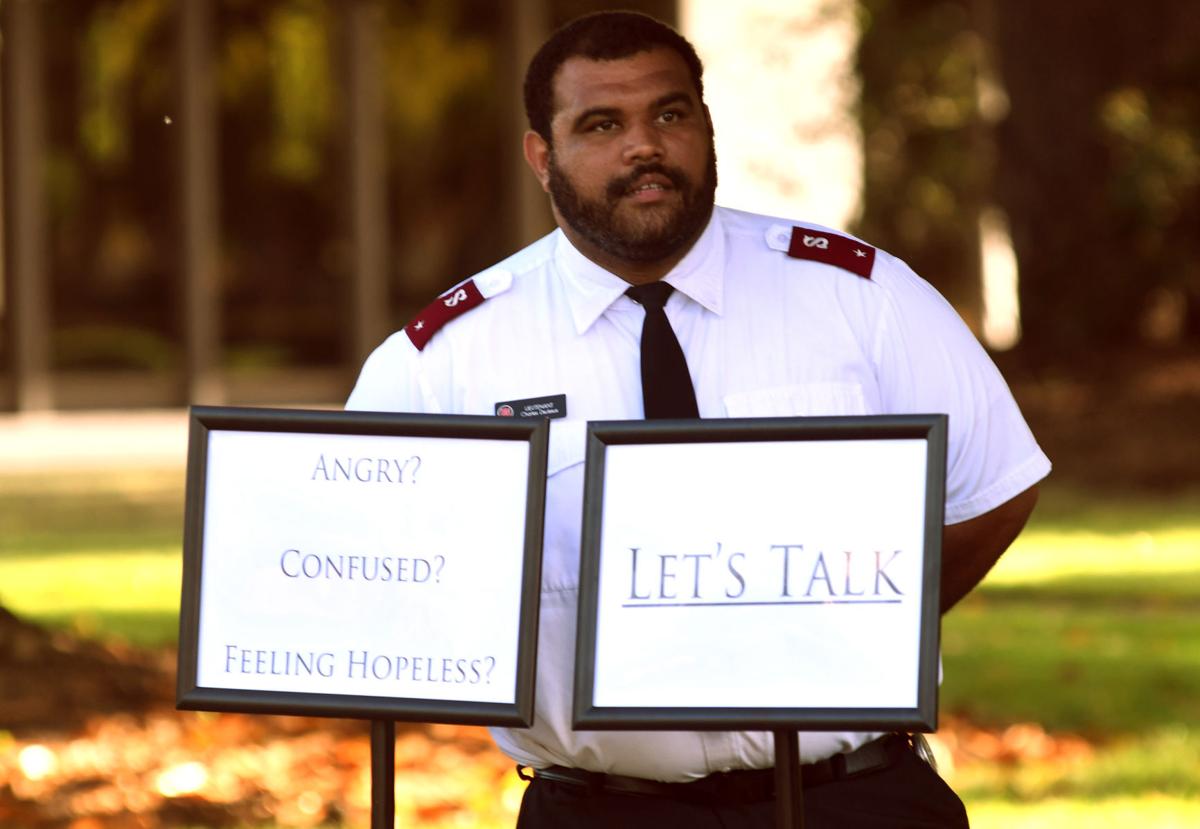 ROSE (roz) n. One of the most beautiful of all flowers, a symbol of fragrance and loveliness. Often given as a sign of appreciation.
RASPBERRY (raz'ber'e) n. A sharp, scornful comment, criticism or rebuke; a derisive, splatting noise, often called the Bronx cheer.
•ROSES to the Corvallis City Council for unanimously approving a motion that will direct spending of up to $150,000 in 2020-2021 on a hate/bias response program.
We're still unsure of many details, including whether the program could include a full-time employee, but clearly, this seems another step in the right direction.
The decision came in the wake of the death of George Floyd, an unarmed black man killed by police in Minnesota, and a resulting protest that drew 2,000 people to the Benton County Courthouse.
And the move shows the City Council is being receptive to residents who told personal stories of bias incidents in Corvallis at a recent meeting.
We've heard those stories, too. Some of us witnessed those type of incidents when we were growing up in the mid-Willamette Valley. We completely understand the need for another watchdog to protect our neighbors of color and other vulnerable groups, such as the LBTGQ+ community.
•ROSES to the leader of the Salvation Army in the mid-Willamette Valley, Charles DeJesus. We saw many touching scenes at a protest against racial injustice in downtown Albany on Tuesday, but DeJesus' efforts to help caught our eye.
DeJesus, a person of color who grew up in California, was present along the rally route and had set up two signs on the lawn of the Linn County Courthouse.
"Angry? Confused? Feeling Hopeless?" said one sign. "Let's Talk" was on the other.
We're not sure how many people went to DeJesus for counseling on Tuesday, but we're thankful he's serving Linn and Benton counties. His actions were befitting of his last name.
•RASPBERRIES to people all too eager to believe and spread misinformation on social media.
In some notable cases, folks are being led to think antifa is coming to their small town.
Twitter traced the fake information to a group of white supremacists. Again, there's an organized campaign by people who are literally seeking a race war in the United States.
The results of this campaign and others like it could be disastrous.
In Coquille, hundreds of residents mobilized to prevent an imaginary attack, according to the Coos Bay World.
We heard similar rumors about antifa gathering in Linn County regarding the peaceful Albany protest that occurred on Tuesday. These also were spread on social media, and we were warned that the rally against racial injustice was a "planned riot," that motorcycle gangs were coming to take advantage of the demonstration and other ridiculous claims.
After the demonstration, we also saw ridiculous claims, including that a completely unconnected assault from Tuesday morning in downtown Albany was due to the protest, and that demonstrators were at fault.
We encourage readers to look critically and with skepticism at tweets and Facebook comments and posts. Do you really think that if a group wanted to cause chaos in a small town they would publicly announce it ahead of time?
•RASPBERRIES to President Donald Trump's chilling photo op on Monday.
Trump, who has become a regular in this column for all the wrong reasons, declared outside the White House that he was the ally of peaceful protesters.
At the same time, rubber bullets, gas irritants and batons were being applied to break up a nonviolent demonstration nearby.
A group of peaceful protesters and media were attacked by authorities – people were literally beaten down – so Trump could have a clear path to a church, where he held up a Bible in a staged performance.
Other commentators have noted the bizarre disconnect of the events. And like some pundits, we're also not sure what the real photo op was on Monday. Was it Trump holding up the Bible, or was it Trump's brazen display of power against Americans who don't agree with him, as well as neutral observers?
Get local news delivered to your inbox!
Subscribe to our Daily Headlines newsletter.