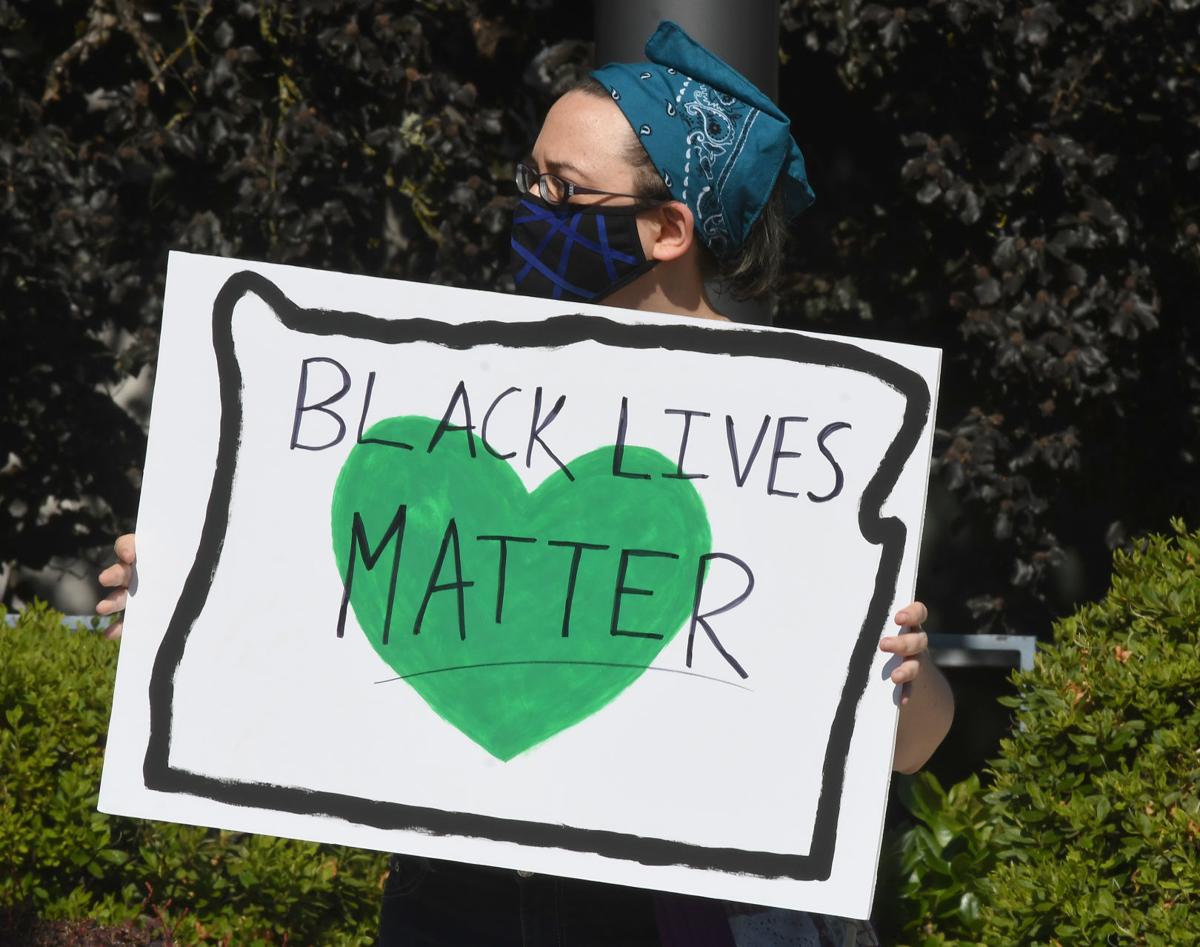 ROSE (roz) n. One of the most beautiful of all flowers, a symbol of fragrance and loveliness. Often given as a sign of appreciation.
RASPBERRY (raz'ber'e) n. A sharp, scornful comment, criticism or rebuke; a derisive, splatting noise, often called the Bronx cheer.
•ROSES, big bouquets of them, to peaceful demonstrations against racial injustice that are continuing in our neck of the woods, including in Lebanon. We're grateful that people are speaking out in support of black people and humanity in general in a respectful manner. Again, we fully support your rights to gather and voice your opinion as guaranteed by the Constitution. The First Amendment is one of the things that makes America great. These peaceful protests are helping to force change and make the United States better.
•ROSES, big bouquets of them, to recent high school graduates. We've been impressed with the creativity and ingenuity shown by local schools as they try to navigate this important rite of passage during the novel coronavirus pandemic. We've already witnessed commencements occur in shifts, graduation parades roll through town, and a sort of combination of those two ideas. Some districts across the state delayed commencement ceremonies to later in the summer with hopes that a large or larger-scale event could take place. That might not be able to occur with the resurgence of COVID-19. But we're confident schools will be able to improvise, and students and parents will roll with the punches and go with the flow.
•RASPBERRIES to the Oregon Department of Education. On Wednesday, the state agency basically punted, directing local districts to decide whether to have in-person classes, distance learning or a hybrid model for the fall. Plans must be turned in by Aug. 15 or the beginning of the school year for state approval, whichever is earlier.
Part of the reason why we take issue with this rough blueprint is that the deadline for district plans is so late in the summer. Parents will end up scrambling to figure out child care options, job schedules and more.
Also, while there are guidelines, many of them are weak. For example, masks are only recommended for all staff and students in grades 6 through 12 when they are in facilities.
We realize that Oregon is a diverse state with a wide range of communities and needs. But this lack of direction amounts to milquetoast leadership. A problem exists. It won't be going away in the fall. The solution? Figure it out yourself.
•RASPBERRIES to a surge in COVID-19 cases in Oregon and other states. There are multiple reasons for the increase, including more widely available testing. But we can't help to be concerned that the spike in numbers comes on the heels of states reopening for business and easing other restrictions, as well as gatherings over Memorial Day weekend and protests involving thousands of people throughout the country.
The coronavirus is a very real threat and you should continue to be cautious for the sake of yourself, your loved ones and your community.
We'd urge teens and adults to wear masks or other facial coverings when out in public or in crowded indoor spaces, such as grocery stores and schools. If you don't have a mask, ask a friend who wears one regularly where they got theirs. They'll probably be thrilled to play a small part in halting the spread of COVID-19 and connect you with someone crafty.
•ROSES to the traffic diet being implemented for Circle Boulevard in Corvallis, which is designed to minimize conflicts along the roadway.
Honestly, we don't know if this pilot project will work as experts suggest, but this is a potentially dangerous thoroughfare. At least the city of Corvallis is trying something.
We also hope Corvallis leaders will try something new for the sake of public safety on South Third Street, where on pedestrian and two cyclists have been killed by motorists in the last two years. The problem there, obviously, is far worse and more needs to be done.
Concerned about COVID-19?
Sign up now to get the most recent coronavirus headlines and other important local and national news sent to your email inbox daily.