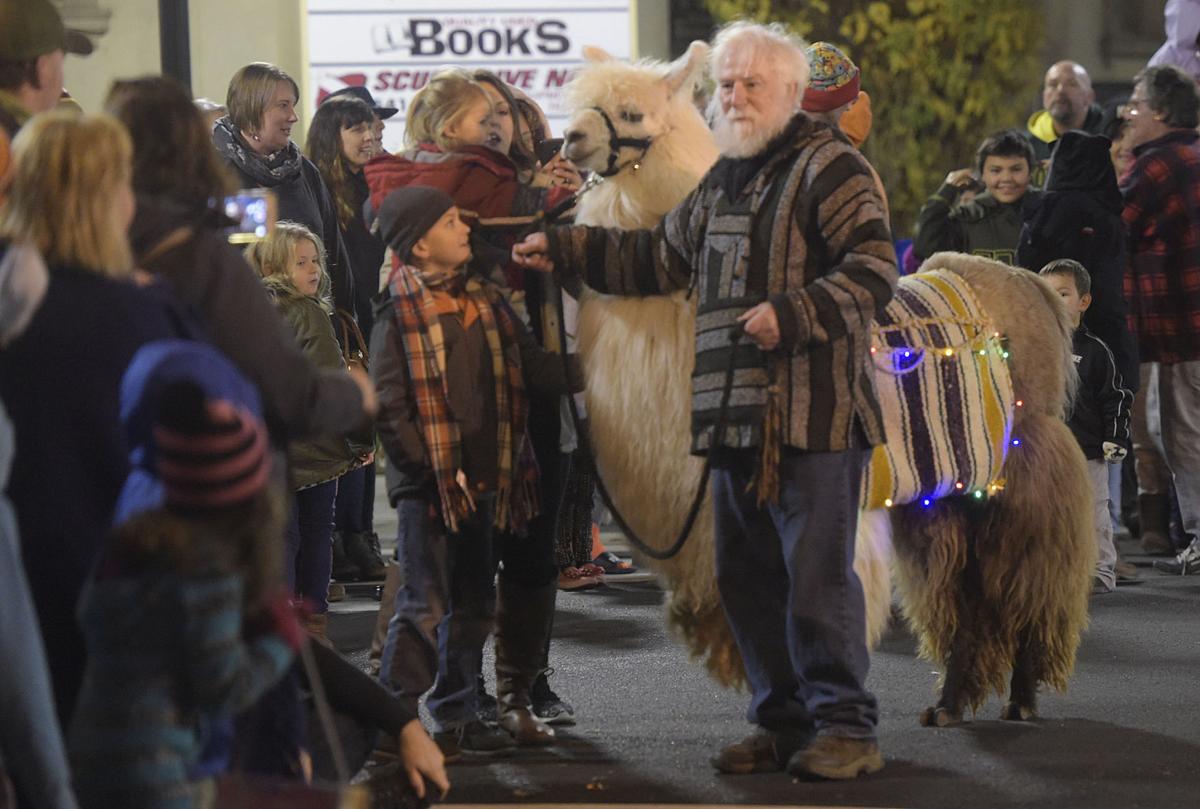 ROSE (roz) n. One of the most beautiful of all flowers, a symbol of fragrance and loveliness. Often given as a sign of appreciation.
RASPBERRY (raz'ber'e) n. A sharp, scornful comment, criticism or rebuke; a derisive, splatting noise, often called the Bronx cheer.
•ROSES to Christmas cheer and people working to keep the spirit of the season alive in this odd year. In particular, we'd like to thank those responsible for community Christmas trees in Philomath, Corvallis, Albany, Lebanon, Sweet Home, Brownsville and other areas. Many tree-lighting ceremonies and Christmas parades have been canceled this December due to the novel coronavirus pandemic. But the trees remain beacons of joy that shine bright and watch over our communities.
•ROSES to Lumina Hospice & Palliative Care, which is marking its 40th anniversary. Over the years, the Corvallis-based organization has helped out more than 6,000 patients and countless more residents with end-of-life care, grief counseling, caregiver support and more. Lumina often has assisted residents through dark times simply by being there and letting people know that they're not alone and that someone cares. This is a service that greatly improves our communities.  
•ROSES to Caesar the No Drama Llama, the most chill and regal camelid on the planet, and the subject of a feature story a few weeks ago. Caesar often enlivens events such as Christmas parades around this time of year, and he always seems to draw a crowd and get hugs. Perhaps it's that fluffy wool or maybe his ultracool demeanor, but Caesar has tons of fans — he has 13,000 followers on Instagram. Regardless, we'll be among those missing him this holiday season.
Caesar also often accompanies his human, Larry McCool of Jefferson, to protests, demonstrations and charity events. "When I get to share him with people, it's totally rewarding," McCool said. The feeling is mutual.
•RASPBERRIES to garbage violators who thoughtlessly dump bags of trash into household yard debris and recycling bins. We realize we're living in a pandemic, so more people are staying in and working, cooking and eating at home. And all of this creates more waste than needs to be disposed of. But contaminating recycling and yard debris containers — which provide one of the easiest ways for residents to help our planet — is a bad move.
Republic Services is instituting $15 fines for blatant violators, and those will be imposed after a warning for first offenses. We wish that the fines weren't necessary, but we support Republic Services' effort to keep waste out of recycling and organic collection streams.
•ROSES to Oregon State University's TRACE virus testing program, which recently received a $2 million grant from the David and Lucile Packard Foundation.
TRACE stands for Team-based Rapid Assessment of Community-Level Coronavirus Epidemics, and the funding will allow the program to create a national center. The program consists of two linked approaches. The university sends teams that go door to door in a targeted community and test those willing to volunteer. The second piece is community wastewater testing. With this data, public health leaders can make more informed decisions to protect their residents.   
•ROSES to Oregon State's win over Oregon in the currently unnamed rivalry game. The Beavers seem to have turned a corner this season and appear headed in the right direction, and the squad was maybe just a play or two away from beating Pac-12 power Washington, as well.
•RASPBERRIES to Pac-12 football officiating crews, which somehow find themselves in the spotlight every week after calls that could be labeled "questionable" if you're feeling charitable this holiday season. For some perplexing reason, spotting the ball has seemed particularly challenging to the zebras in back-to-back games for Oregon State. Perhaps their glasses are fogging up because they have to wear masks due to COVID-19 protocols. Or perhaps they need to take off their blindfolds. Regardless, being a national laughingstock every week probably isn't the look Pac-12 Commissioner Larry Scott was going for.