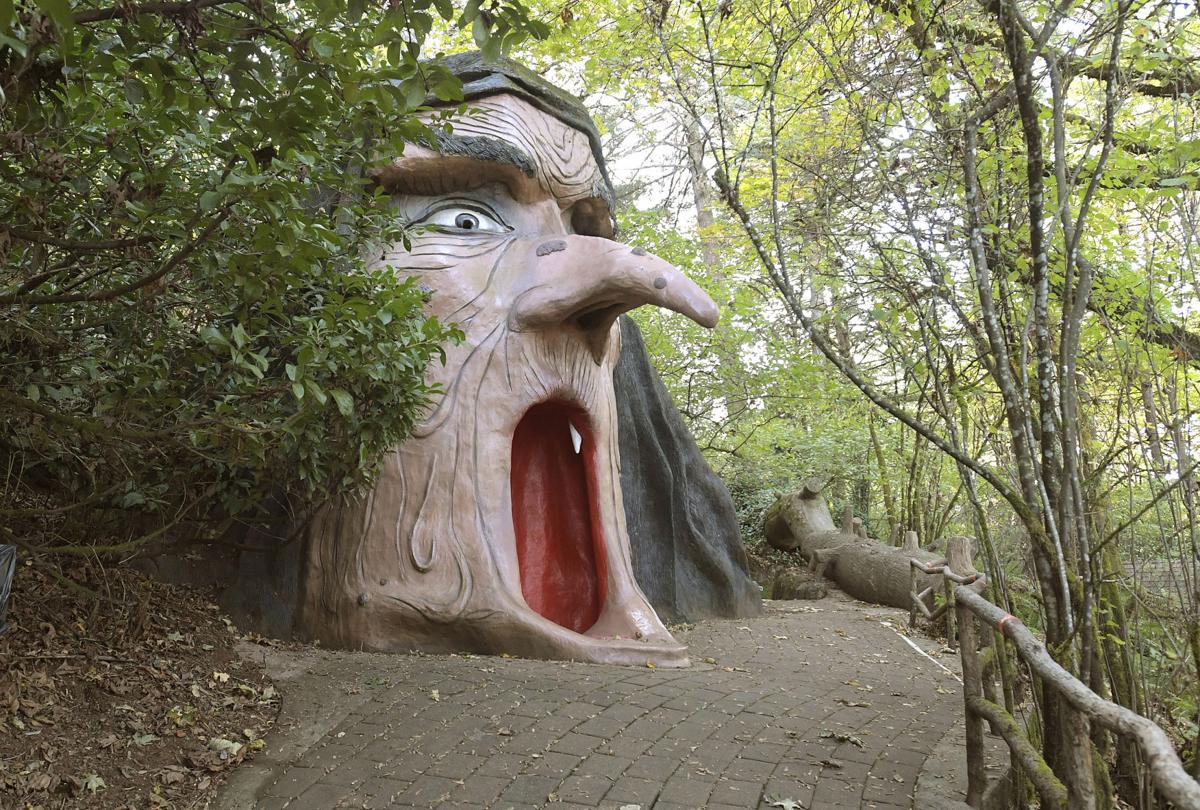 ROSE (roz) n. One of the most beautiful of all flowers, a symbol of fragrance and loveliness. Often given as a sign of appreciation.
RASPBERRY (raz'ber'e) n. A sharp, scornful comment, criticism or rebuke; a derisive, splatting noise, often called the Bronx cheer.
•ROSES to the Kappa Alpha Theta chapter at Oregon State University. The sorority has been honored by the Benton Community Foundation, which named the members of KAT its outstanding emerging philanthropists for their volunteer work with Court Appointed Special Advocates.
The sorority has helped CASA with an annual casino night fundraiser and an event where members have dressed up as princesses and met with foster children. In addition to assisting with CASA, KAT members volunteer with Relay for Life, Take Back the Night and other events.
The Greek system at Oregon State University sometimes gets a bad reputation.
But fraternities and sororities also represent a major philanthropic effort in Corvallis. Every house at OSU gives back to the community in some way, and the cumulative effort is staggering. KAT's good deeds, while above the norm, shouldn't be considered unusual.
Life is full of interesting dichotomies like this. Just remember, those kids bumping their stereos late on a Saturday night might have been volunteering or raising massive stacks of moolah for charity earlier in the day.
•ROSES to the Oregon Legislature's special session scheduled for Monday. There are big issues to solve for our duly elected politicians.
The Legislature will try to tackle the thorny and complex topic of rent relief during the pandemic, and likely will vote on extending an eviction moratorium until July.
This needs to get done and should be a no-brainer. We're living through a pandemic. Oregonians shouldn't lose their housing because they lost their employment, or had to quit their jobs to watch over young children who are learning from home.
The proposal also sets aside $200 million to help landlords who have been put in a tough spot, according to the Associated Press. While that sounds like a lot and would be of great help, the Legislature should consider boosting that amount considerably.
When people think of landlords, they often think of companies operating dozens of large apartment complexes, but the reality is far more nuanced.
Many landlords have small portfolios and aren't fat cats, and they're still paying mortgages on their own homes, let alone their additional properties. Some landlords are mostly retired residents who are losing their main source of income.
Tenants need more protections at this time, but so do small landlords, and we hope the Legislature is able to make that happen.
•ROSES to free COVID-19 testing in Monroe in South Benton County last week. The Benton County Health Department is looking to ramp up free testing for residents, and this is a good thing.
We recently gave kudos to Linn County for a similar effort. As before, we'll note that the numbers of COVID-19 increase with more testing. That's to be expected as we gain a more accurate picture.
But increased testing volume is critical. The more testing we do, the easier it is to stop the halt of the illness. Testing can save lives.
•ROSES to the Enchanted Forest, which continues to stay open and dazzle a new generation of youngsters thanks to community donations. As of Thursday, the theme park had received $371,000 in gifts and is well on its way to its goal of half a million dollars.
More than 6,500 people donated to make sure the business, which was struggling during the pandemic, could pay its bills, taxes and payroll, according to Susan Vaslev, co-owner of the park and daughter of the Enchanted Forest's founder, Roger Tofte.
We're not surprised in the slightest by the amazing response.
It's hard to explain the value of the Enchanted Forest to people who didn't grow up in Oregon. But for those of us who visited the spot as kids, then took our own children, or perhaps nieces and nephews, this spot occupies a special place in our hearts. We've watched youngsters' eyes widen with awe. To say it's magical hardly does it justice.