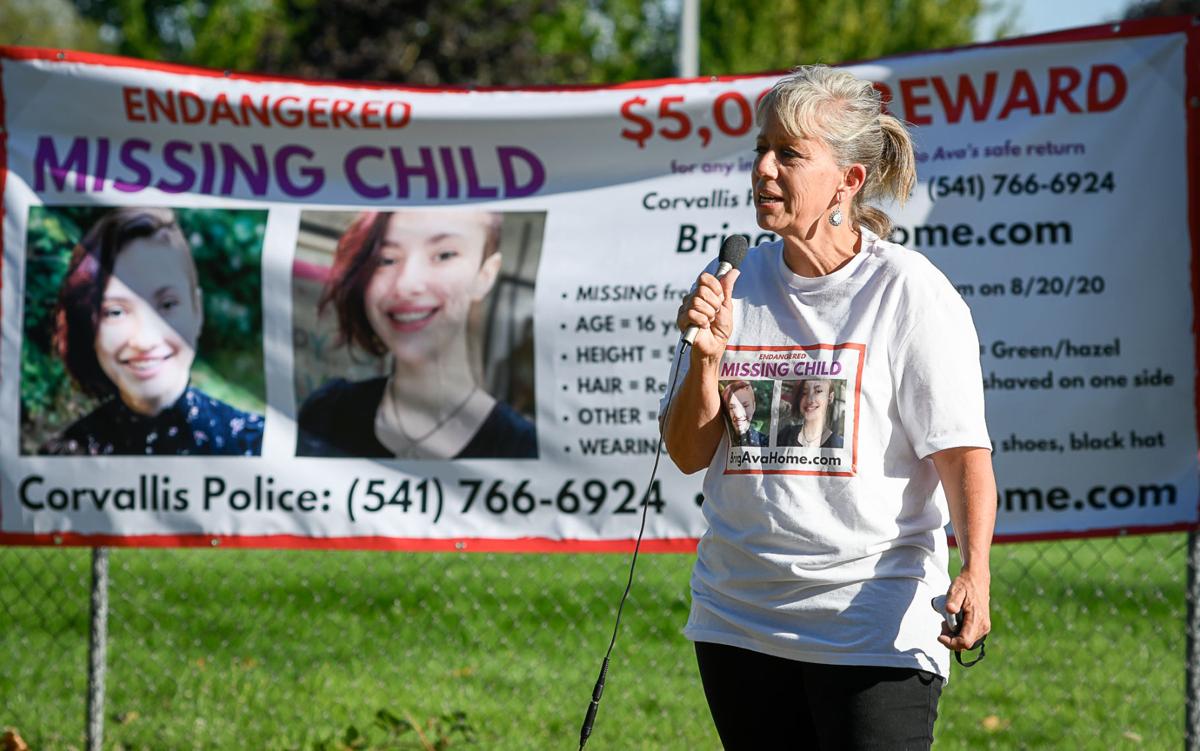 ROSE (roz) n. One of the most beautiful of all flowers, a symbol of fragrance and loveliness. Often given as a sign of appreciation.
RASPBERRY (raz'ber'e) n. A sharp, scornful comment, criticism or rebuke; a derisive, splatting noise, often called the Bronx cheer.
•ROSES to those helping with the search for Ava Carey, a missing and at-risk Corvallis 16-year-old. The list includes residents, businesses and organizations, including the Corvallis School District and of course the Corvallis Police Department. Hopefully this story will have a happy ending and Ava will be reunited with her family.
•ROSES to graduates from Albany schools. In a span of three days, South Albany, Albany Options School and West Albany high schools all held graduations. Greater Albany Public Schools had hoped that a postponement from the traditional June graduations would let larger crowds participate in these rites of passage. That didn't happen, and that's okay. COVID-19 has caused people to change plans in numerous ways. But these events were still successes, even if the format was drastically different than what we're used to at commencement ceremonies.
•ROSES to the Albany Area Chamber of Commerce, which has done a great job holding regular and relevant seminars to inform the community about what's going on during the novel coronavirus pandemic.
•ROSES also to winners and all nominees at the chamber's Distinguished Service Awards, held last weekend. The awards honor residents, businesses and organizations that give back to the community and make Albany and the mid-Willamette Valley a better place to live. At a time like this, volunteers seem more critical than ever, and the honorees are true role models for our communities.
•RASPBERRIES to criminals at Black Lives Matters protests. To be specific, we're not talking about civil disobedience here. We're talking about people who commit violent acts, either against protesters or police officers. Violent offenders need to be identified and arrested. As a reminder, we'll defend your right to peaceful protest with our dying breath. Unfortunately, the meaning of the demonstrations in Portland seem to have been lost by many young people who seem eager to participate in almost nightly clashes. Again, Black lives matter. We're likely to see more protests in Corvallis when a few thousand Oregon State University students return to campus, and we hope those events are as peaceful and successful as the demonstrations that occurred in the mid-Willamette Valley earlier this summer.
•ROSES to the Jackson Street Youth Shelter, First Christian Church in Corvallis and new beds for homeless people age 18-20. The Jackson Street Youth Shelter, which serves clients in Albany and Corvallis, has secured a new building from the church that will allow it to expand its "Next Steps" program. Next Steps provides people with long-term apartment-style housing and support services. Each month, they pay "rent," which is put into a savings account. At the end of their stay, which can be up to 18 months, the money is returned to the residents to be used for permanent housing. The church-owned building will nearly double the capacity of the Next Steps program, which currently has 10 beds.
•ROSE-BERRIES to the city of Lebanon's ongoing search for a city manager. The city hired Nancy Brewer, Corvallis' finance director for the last 27 years, to hold the position on an interim basis for one year. Brewer, for those who haven't heard, is planning to retire from the city of Corvallis in September, then take the Lebanon job in October. The city and Brewer have some flexibility with the agreement, as they can extend or shorten her contract if they choose. Her hiring allows the city of Lebanon some stability as it searches for a permanent city manager. And, just a note, the city has been without a permanent city manager since Gary Marks resigned in August 2019. Perhaps the city should start looking for a replacement right about now. Strong leadership is important for any organization, but it's especially critical for a city that's on the rise, such as Lebanon.
Get local news delivered to your inbox!
Subscribe to our Daily Headlines newsletter.