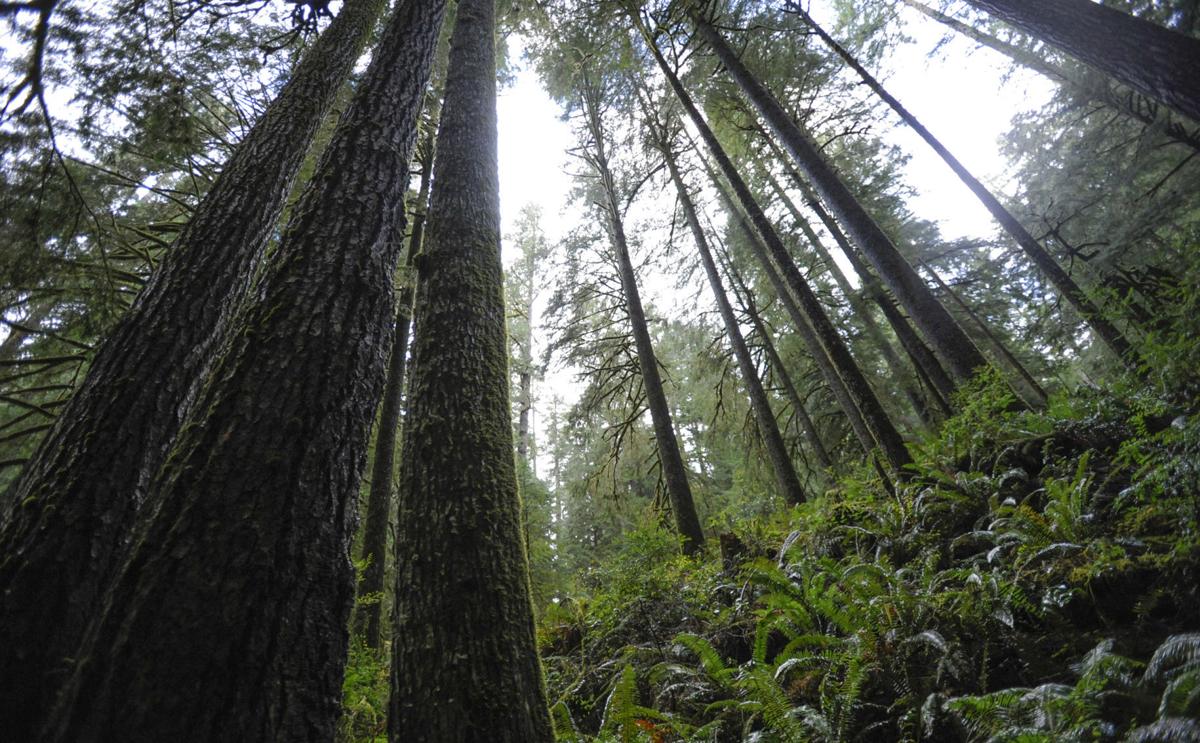 Oregon State University moved another step closer to taking over management of the Elliott State Forest, more than 80,000 acres of timberland north of Coos Bay, and that's a good thing for the state and Oregonians.
Last week, the State Land Board approved the transfer of the huge forest property to OSU to manage as a research forest. Additional public input and another report will be needed before the final authorization to complete the transfer.
Managing the Elliott would be an amazing and extensive undertaking for OSU, and a huge feather in the university's cap. OSU is recognized as having one of the premier forestry programs in the world, and this would only boost its prestige and recognition.
The OSU College of Forestry currently manages 10 forests throughout the state that total 15,000 acres, so the Elliott State Forest would represent a massive increase in its holdings.
The acquisition would give OSU the opportunity to do research projects on a vast scale.
To be clear, we believe these should include studies on the best practices for the timber industry as well as environmental research. As we've noted before, having both logging and environmental goals for public land isn't incongruent. In recent years, it seems there's been a bit more common ground between the two camps on issues such as preventing wildfires and addressing climate change.
Of course, other OSU science programs could use the property for research, as well. Some want the university to allow other institutions to be allowed conduct studies on the land, and that also seems appropriate.
Under the current proposal, OSU would set aside a permanent reserve of roughly 34,000 acres where only thinning would take place. This would be the largest forest reserve in the Oregon Coast Range.
The remainder of the Elliot would be managed using a three-pronged approach: 65% would be in reserves and unmanaged; 18% would be intensively managed for harvest; and 17% would be in a middle group. 
Only about 1% of the property, or 735 acres, would be harvested each year, according to OSU's new College of Forestry Dean Tom DeLuca.
Questions remain about funding and how the university could afford to manage the property. Timber harvest would bring in about $5.5 million per year, DeLuca said. Meanwhile, the university would face about $2.3 million in forest management costs, as well as $5.5 million in expenses for 26 research employees and facilities. That leaves a deficit of $2.1 million annually, but DeLuca hopes to make up the difference with government grants, private gifts and more.
Another important aspect of the Elliott State Forest plan is recreation.
OSU has made a promise to develop trails and other opportunities for outdoor fun in the Elliott. Currently, there are very few paths in that area, though there is an extensive road network that could be converted for non-motorized use.
As such, the Elliott could serve as a much larger version of McDonald-Dunn Research Forest near Corvallis. That's a working timber area and study site that doubles as a woodsy playground. For many mid-Willamette Valley residents, Mac-Dunn is one of the things that makes living here great.
With the Elliott State Forest, OSU could try new recreational management techniques as it builds a network of trails — perhaps separating hikers from mountain bikers could be an attractive option here, and that seems to be a new trend in recreation management.
Regardless, it seems as if hiking, mountain biking and other outdoor activities have exploded in popularity during the novel coronavirus pandemic, so Oregon could use an extensive network of trails.
There also should be no doubt that the Elliott State Forest trails, once complete, would be a boon for the Coos Bay-North Bend region, as day-trippers and vacationers would flock to the area for fun.
The Legislature has appropriated $100 million toward the $221 million appraised value of the Elliott to compensate the Common School Fund for lost logging revenue from the property. Yet to be determined is how OSU will come up with the remaining $100 million, an important question that needs answering soon.
Still, if managed responsibly — and we're cautiously optimistic that this will be the case — the Elliott State Forest could be a big victory for education, industry, the environment and recreation in the Beaver State.