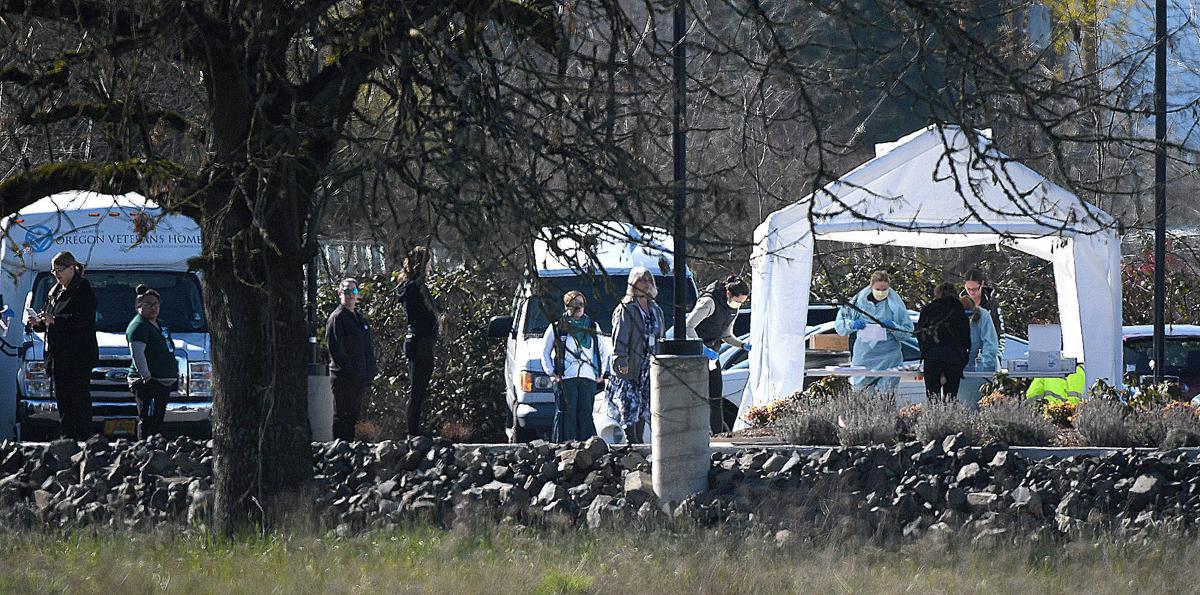 As health care providers, public health officials and first responders ramp up their efforts to deal with the coronavirus pandemic, we want you to know that our staff is also working hard to provide you with the latest and most accurate information on the crisis.
(The local stories regarding the illness are free to read online on our sites, as we've dropped our paywall regarding the subject.)
Our reporters, photographers and editors have shifted into overdrive and are working heavy hours to give you updates on school and business closures, the spread of the illness in the mid-Willamette Valley and throughout the Beaver State and more.
The pace of the work has also increased recently, something that was necessary to bring members of the public the details they need as quickly as possible.
Some of our journalists have turned in as many as 20 bylined articles in the past week. This, in turn, creates an overload for our editors, who have far more copy to read.
Unfortunately, there have been a few more errors than usual as a result of our increased news production, and readers have rightfully complained. We hope you'll forgive us. Our collective hair is on fire, a veritable inferno perched atop our craniums. We're striving to do better and will do better, but we'd also like to remind our customers that we're living in unprecedented times.
The new coronavirus has produced one of the most significant weeks in our nation's history since the terrorist attacks of Sept. 11, 2001.
For the news industry, and especially newspapers, times were much different back in 2001. Print journalists wrote stories for their morning or afternoon editions, and the idea of a web edition was either far-fetched or an afterthought for most small dailies.
Today, the news cycle is never-ending for daily newspapers.
As such, we've often had to update stories multiple times during the same day as the facts are updated or officials change their minds about the best course of action. To say this is challenging for a small newsroom is an understatement.
It's especially difficult as many of our employees are now working remotely from home, so communication and coordination takes far more effort.
During most times of crisis, including on Sept. 11, 2001, newspapers experience a flurry of activity. Snarky and cynical comments stop from even the most hard-boiled crime reporters, and journalists band together to get the paper out. They still keep yelling at each other from across the bullpen, but the focus on getting readers the information they need is laser-sharp.
These days our newsroom often resembles a ghost town. Things are eerily quiet, despite the significance of the events occurring outside our office.
This is probably a good time to point out that our office, like many other businesses, has closed to the public for the time being due to coronavirus concerns.
Among the other changes that we've made is that our sports staff, with no local events to cover, has started pivoting in part to news duties.
With the overabundance of local, state, regional, national and international news, we also have moved certain articles and other assets to the B section. In Thursday's newspaper, for example, public safety news, the local calendar of events and obituaries appeared on pages that typically are reserved for sports coverage.
There are certain to be more changes to our workload and processes as the pandemic progresses. But we wanted to give you a peek behind the curtain.
And we wanted to remind you how much we care about our communities. Many of our employees have lived in Linn or Benton counties for decades. In some cases, we graduated from the local high schools. In others, our children graduated from the local high schools.
Many of our journalists could have climbed the career ladder and moved elsewhere in search of a bigger paycheck. But we didn't.
We chose to live here because we love the mid-Willamette Valley, and that's why we're working so hard to provide you the news.
Concerned about COVID-19?
Sign up now to get the most recent coronavirus headlines and other important local and national news sent to your email inbox daily.