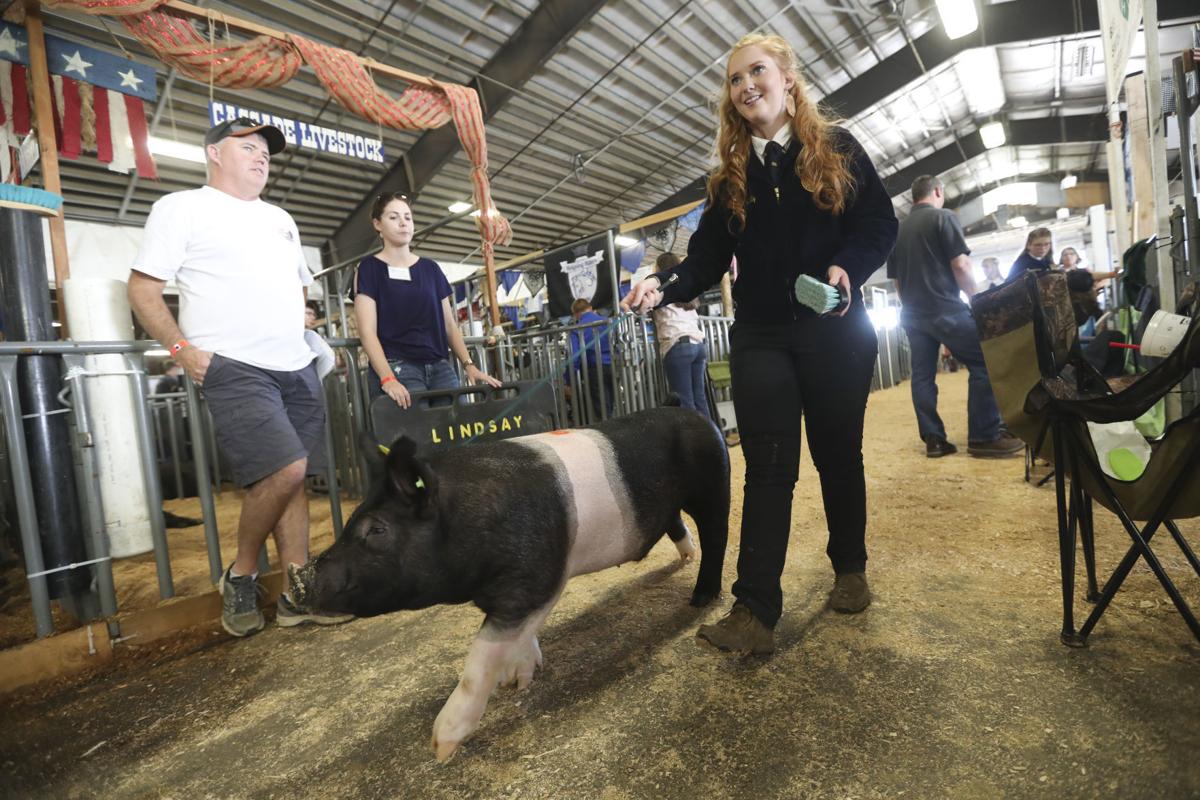 The summer of 2020 has been a season of blah. Celebrations and annual traditions have been canceled or postponed wholesale, including the Northwest Art & Air Festival and River Rhythms in Albany, da Vinci Days in Corvallis, the Lebanon Strawberry Festival, the Oregon Jamboree and most of the Sportsman's Holiday in Sweet Home, nearly the entire Philomath Frolic & Rodeo, the Linn County Lamb & Wool Fair in Scio, and the bulk of our county fairs.
Special effects-laden blockbusters aren't playing at movie theaters. Overnight summer camp is even canceled!
We could go on and on with our tally, but you get the point. The list of events that COVID-19 has ruined is voluminous, and the summertime blues are no joke this year in Linn and Benton counties.
The absence of so many favorites makes the few traditions that have been held shine more brightly. We've been extremely impressed with the ability of mid-Willamette Valley residents to adapt in the face of the novel coronavirus pandemic and social distancing requirements.
Great examples of this ingenuity were high school graduations, those important rites of passage. There were commencement ceremonies that occurred in shifts, graduation parades that wound through town and, for some schools, a combination of the two. (South Albany and West Albany scheduled graduations for later this summer in hopes of having larger crowds, but those plans are probably dashed at this point. So they'll have to improvise as well, and we're confident their commencements will be success stories, too.)
The Fourth of July brought more creative solutions for Harrisburg and Lebanon.
Harrisburg held an Independence Day reverse parade on Saturday morning where floats, kids on bikes, classic cars and ponies were parked outside patriotically decorated houses, and residents and visitors simply drove around the city. Small town charm was on display in abundance.
Lebanon drew visitors from across the state for one of the rare fireworks shows in Oregon. The traditional gathering to watch the sky light up above Cheadle Lake Park wasn't feasible due to COVID-19 and social distancing. So the fireworks were simply shot higher in the air, and people could view them from neighborhoods or commercial parking lots spread across the south part of town.
We realize that, according to some residents, the Fourth of July celebrations this year in Harrisburg and Lebanon were a pale imitation of previous events.
We'd counter with the argument that something is better than nothing. And while Harrisburg and Lebanon's Fourth of July celebrations weren't as large in scale, these were still fun. If only for a brief moment, there was a sense of normalcy to the summer, as well as a feeling of perseverance. COVID-19 couldn't entirely stop our star-spangled spirit.
The 4-H shows and livestock auctions at our county fairs are the latest events that have made inspired modifications to carry on during the pandemic.
There won't be large crowds to cheer on students, but Linn County will hold livestock judging and a virtual livestock auction next week. Each exhibitor will be allowed to have one parent present during the live shows, and everyone will have to wear a mask.
Linn County's virtual livestock auction will begin Monday and run through noon on Saturday. Auction buyers can register at www.lcyla.com.
The virtual auctions aren't ideal, but you play the hand you're dealt. Local youth, in some instances, have plenty of money tied up in their livestock projects. So it's nice to see that they'll be able to sell their steers, pigs and other critters.
It's great to see that they'll be able to get a return on their investments of cash and, just as importantly, time. Without the auctions, these youth development projects and learning experiences would end on a hollow note.
We're hoping that Linn and Benton County residents will make extra donations above and beyond the sale of the animals to hard-working children in 4-H and FFA.
Most of this summer has been lackluster. Our fair auctions can still be something special.