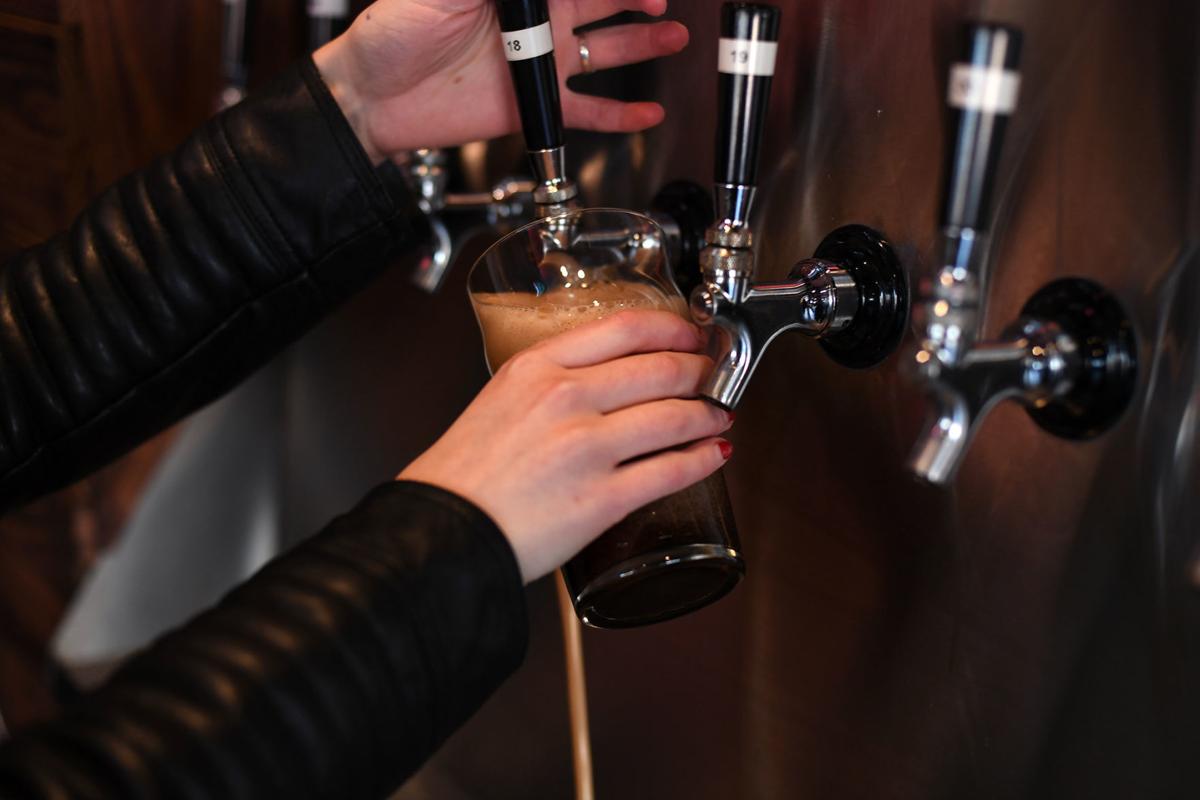 The holiday shopping season hits full stride on Black Friday, and, just a reminder, Thursday's newspaper will be absolutely stuffed with advertising inserts.
Thanksgiving is a holiday that often features plenty of down time, and that's one of its charms. For many families, that relaxation includes flipping through copious amounts of ads. Adults make plans and a schedule of what stores to storm at opening; young children or the young at heart circle items with a color-coded marker to create an impromptu gift list.
We'd be remiss if we didn't remind people to shop locally, however, not online.
Local dollars spent in the community tend to stay in the community. Yes, this even includes the bigger chain stores that can employ dozens of residents or even more in Albany, Corvallis and elsewhere in the mid-Willamette Valley. But we'd encourage shoppers to check out small stores, boutiques, restaurants and more in the days after Thanksgiving.
Downtown Albany and Corvallis businesses will be open on Friday, and both communities also are holding Small Business Saturday sales and special promotions.
For our smaller local businesses, the holiday shopping season serves as critical exposure. Many customers come into shops for the first time in late November and early December, looking for presents for their loved ones. The customer service residents receive ensures that they will keep coming back. Plus many of the gifts purchased at our small businesses (or obtained via gift cards) are rarer than items that can be purchased at larger retailers.
You have free articles remaining.
And here's the twist to this editorial – a bit of a citrusy garnish resting against the lip of your tumbler, perhaps.
Residents should extend this shop local idea to our craft brewing, wine-making and distilling scene.
While it's true that many other towns across the country have breweries, distilleries and wineries, we live in a special area that's become a destination for sip tours and beercations. And that's due to the outstanding overall quality of the products offered. Even smaller towns such as Lebanon, Philomath and Monroe have excellent breweries. And the ideals of craft brewing, such as creativity and all-natural ingredients, have spread to local cider, seltzer and hard alcohol.
Case in point, on a recent night out at Deluxe Brewing/Sinister Distilling in Albany, we happened to sample Sinister's new Oregon Apple whiskey, which features locally sourced apple juice. Unlike mass-produced varieties, this spirit wasn't sickly sweet like a Jolly Rancher candy. The flavor was more like homemade apple crisp. And you could taste the single-malt whiskey as well, which is generally regarded as important if you're drinking whiskey.
For many beer lovers in particular, this is the most wonderful time of the year. Holiday seasonals are currently on tap and in bottles and cans at mid-Willamette Valley craft breweries. Options range from traditional winter warmers with spices to complex cask-conditioned releases. Figgy Pudding, from Corvallis brewer Block 15, has been a longtime favorite of ours, a beer that's given as gifts year after year.
Simply put, our local beers, ciders, wines and hard alcohol are top-notch and a worthy addition to dinner tables for Thanksgiving, Hanukkah and Christmas. There still might be time to get a bottle or six-pack to go with your holiday festivities on Thursday.
And, as always, if you enjoy adult beverages, make sure you have a designated driver.
Get local news delivered to your inbox!
Subscribe to our Daily Headlines newsletter.