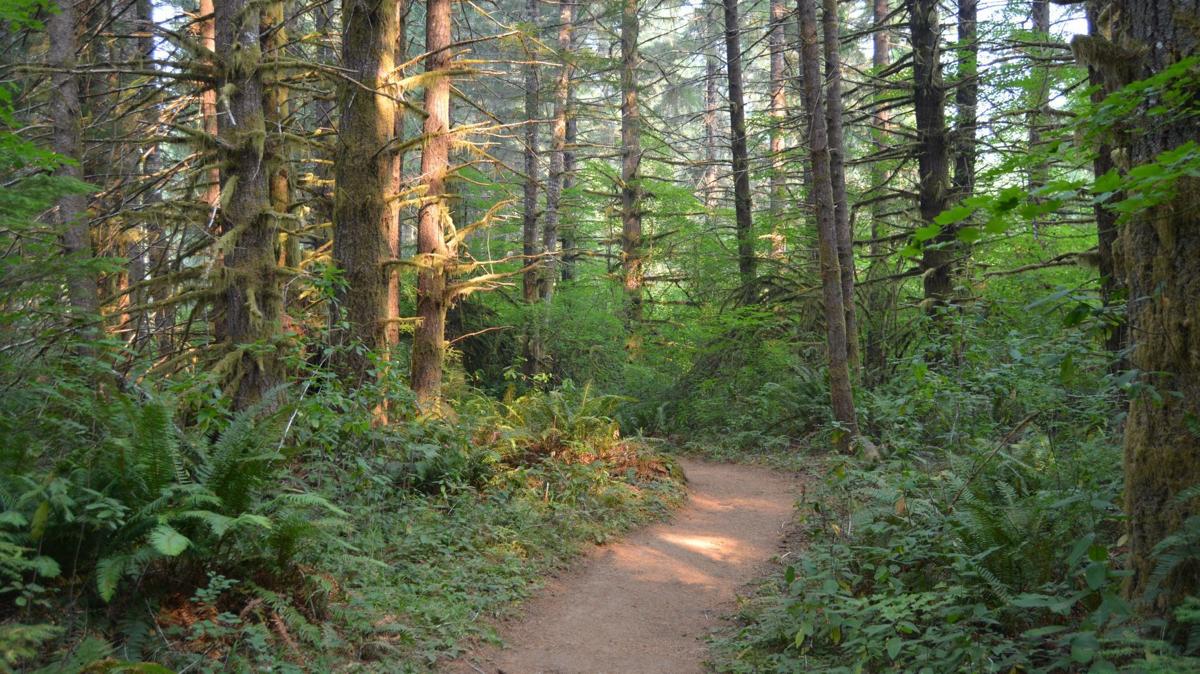 By now you've probably seen or heard of video snippets showing people trying to make the best out of a quarantine or social distancing situation.
In Italy, there are several charming examples of social media posts to choose from, such as a fitness instructor leading an entire neighborhood in aerobics, each resident exercising on their own private balcony. Then there are the opera singers performing in lockdown from their balconies, serenading entire towns, a small largesse amidst the chaos.
There are even sock puppets acting like Pac-Man to amuse the stir crazy. Don't worry, there are sure to be more viral videos to come now that many schools in the United States have effectively shut down.
Here in Oregon, there's no quarantine or lockdown. At least not yet, anyway. We'd still urge social distancing measures, especially for senior residents or those with compromised immune systems.
For many locals, however, there are plenty of entertainment options in the mid-Willamette Valley that don't require being around crowds. Around here, it's easy to keep your distance from others and still enjoy one of the advantages and privileges of living in Oregon — the great outdoors.
Seemingly perfect springtime conditions are predicted by the National Weather Service, which has a mostly sunny forecast until Sunday night.
So stay the heck away from people but go hit our local trails for a hike, walk, jog or bike ride. Go visit a park for a bit. There are a plethora of local destinations within and outside many of our cities where residents can get exercise and catch some rays.
Also, the backpacking season may have just started for ambitious adventurers out there.
Of course, don't go out if you're sick. And bring some hand sanitizer with you. Many cities, counties and the state have limited their public services during the pandemic, so also bring water and don't count on restrooms or other services, including trash cans, being available.
And if the park or trail is so crowded that you can't keep a 6-foot safety circle around yourself — that's a real possibility around Corvallis in particular, which is filled with outdoor geeks — head to a different spot. Again, there are tons of scenic locales around here where you can enjoy the splendor Mother Nature offers.
A few of our local favorites are McDowell Creek Falls outside Lebanon, the Simpson Trail in Albany, Bald Hill Natural Area in Corvallis, Beazell Memorial Forest in Kings Valley and Alsea Falls in south Benton County. 
Better yet, take the time to spruce up your back yard and make it an oasis. Eliminate some of those weeds that have sprung up during the mild winter. Prune those bushes. Plant some seeds in starter pots and put them on your patio.
One of the best things about being out in the sunshine is that exercise can be treatment for everyday anxieties and frustrations, a way to decompress from the stresses of life. And there have been plenty of those lately.
Cases of COVID-19, the illness caused by the new coronavirus, eclipsed the 5,000 mark in the United States on Tuesday. And that number is sure to increase as tests finally become more widely available.
Oregon had 65 cases as of Tuesday.
Five days ago, Oregon had 24 cases, and the United States had 1,215. The numbers are soaring.
The bottom line is that as the new coronavirus progresses, we're increasingly likely to be faced with some sort of quarantine, even in the freedom-loving U.S. of A.
We don't want to cause a panic — we keep repeating this phrase lately, it seems — but take advantage of the outdoors this week, because you never know what the future will bring. And the future, to be frank, looks a bit bleaker every day, at least in the short term.
Concerned about COVID-19?
Sign up now to get the most recent coronavirus headlines and other important local and national news sent to your email inbox daily.