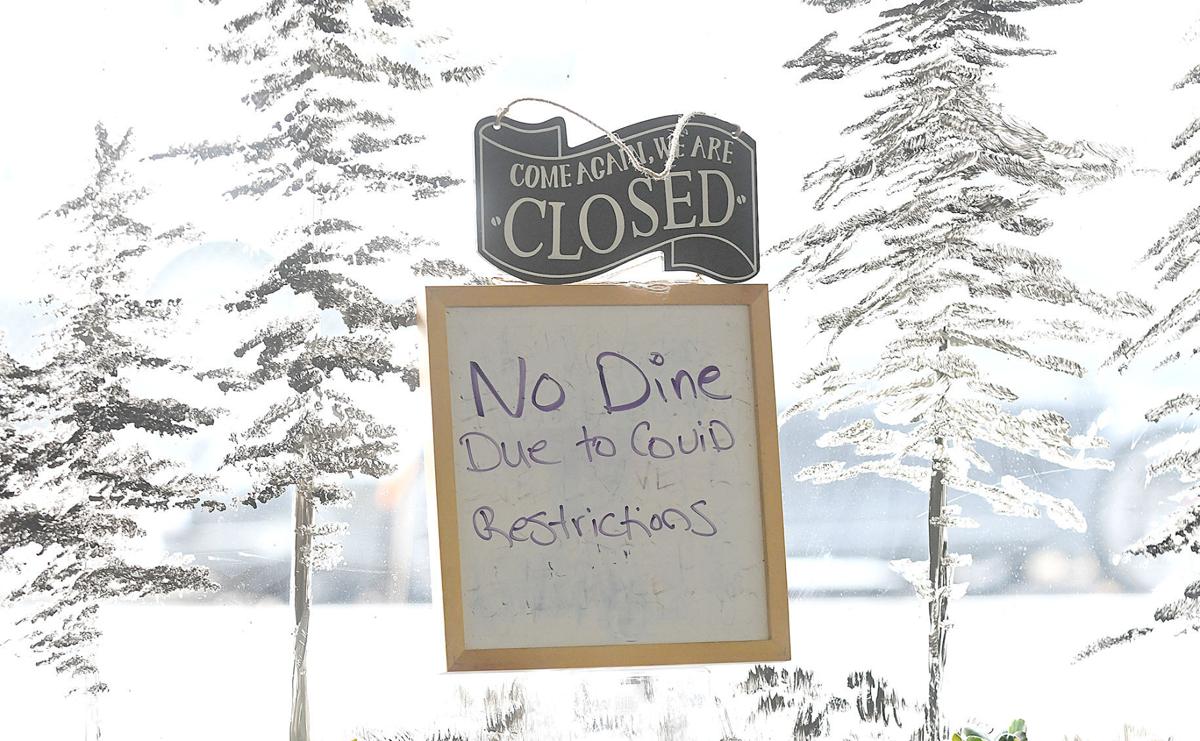 There's no doubt Oregon Gov. Kate Brown's two-week freeze is going to hurt small businesses, including restaurants, which have been limited to takeout orders only, and gyms and fitness centers, which have been shut down altogether. But let's just hope that this temporary freeze only lasts two weeks, because looking at the crystal ball provides some discouraging signs.
A certain segment of the population seems all too determined to unintentionally spread COVID-19 in the name of personal freedom.
We've seen the social media chatter from locals — and politicians in some corners of the state — who claim that they're going to have big Thanksgiving dinners and flaunt restrictions that are designed to halt the spread of the illness caused by the novel coronavirus.
Local agencies such as the Linn County Sheriff's Office and the Linn County District Attorney's Office have said that they won't enforce the governor's new rules, and we're sympathetic because they've been put in a no-win situation.
But residents should still try to do the right thing and use self-restraint around this holiday, for the sake of both public health and the economy. An unwillingness to sacrifice for the greater good and follow recommendations and guidelines, including wearing masks and social distancing, is partly why we're in this two-week freeze to begin with.
In case you missed it, COVID-19 deaths, cases and hospitalizations have surged in recent weeks, both in Oregon and nationwide. A large reason for the increase has been small social gatherings, according to the Oregon Health Authority.
We want to be clear that we'd love to have our traditional Thanksgiving dinner with all of our family members flocking to one spot for turkey, stuffing, yams, mashed potatoes and more, perhaps with a fine Willamette Valley Pinot noir.
No one likes the new restrictions. They seem somewhat arbitrary and capricious, and they're particularly harsh on restaurants and bars, which apparently haven't played an outsized role in spreading the virus in Oregon, at least not according to the state's official statistics on workplace outbreaks.
Plus, many of these eateries and drinking spots spent thousands of dollars to create outdoor seating areas that now can't be used. And these are exactly the sort of places where COVID-19 is far less likely to be caught.
We also wonder, given how hard restaurants have been hammered, if Brown should have set lower capacity limits on supermarkets, department stores and other large businesses, much like Washington has done.
Regardless, it should also be clear that the more we gather in confined spaces with people outside of our households, the greater the COVID-19 risk becomes. In other words, the more we're together, the more the disease spreads.
When we hear about people hosting big Thanksgiving dinners and ignoring the governor's orders, we worry about a spike in cases the second week of December or so. This is exactly what happened after Canada's Thanksgiving on Oct. 11 (yes, our neighbors to the north celebrate the holiday earlier). If we see a similar surge in COVID-19 infections here, we worry that Brown will launch even more severe restrictions during the height of the holiday shopping season, which is precisely the wrong time for small mom-and-pop businesses to be hit by additional rules or closures.
The current restrictions are going to be hard, even with $55 million in relief funding from the state, and some businesses won't survive. But additional and lengthy restrictions would be devastating to mid-Willamette Valley stores, shops and restaurants. It would result in widespread closures.
The potential of a widespread shutdown, once unthinkable, seems more possible as we watch what is occurring in Midwestern states.
So we urge you to follow the rules, use self-restraint around this holiday, and do your part to drive Oregon's numbers down.
Concerned about COVID-19?
Sign up now to get the most recent coronavirus headlines and other important local and national news sent to your email inbox daily.