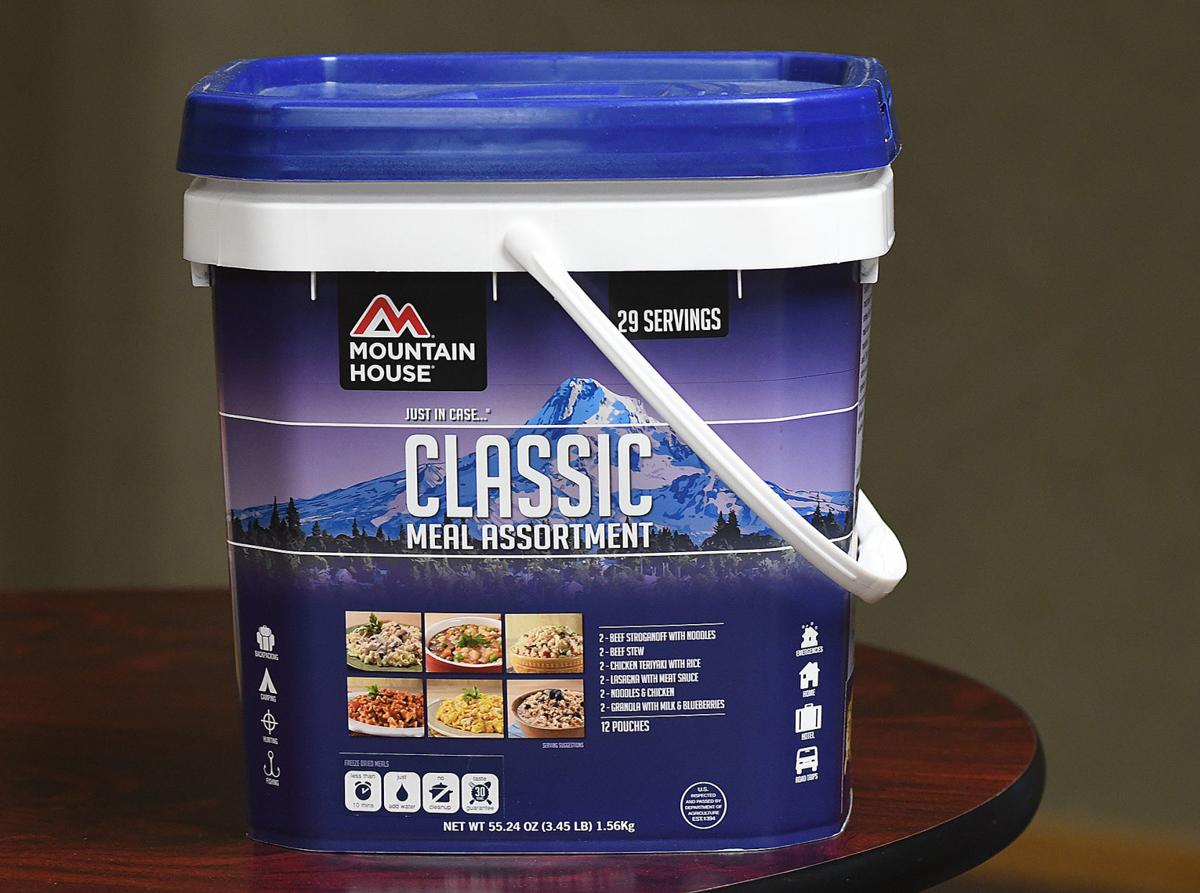 We don't want to cause a panic, but if you don't already have an emergency kit for disasters, it seems like there's never been a better time to put one together.
You should already have such a survival kit for the potential Cascadia Subduction Zone earthquake, which we featured on the front page of Sunday's newspaper. It's only a matter of time before the big one hits. It could be 500 years from now. It could be tomorrow. We're hoping it's never in our lifetime, but…
Recently, the front page of our paper has regularly featured another threat to public health. The coronavirus that originated in China has killed nearly 2,000 people as of Sunday, according to reports from the Associated Press, and that number has surely grown by the time you're reading this.
About 45,000 people have fallen sick due to the coronavirus in China alone, and it doesn't appear that the illness is slowing down anytime soon. New cases outside China, including in the United States, are being confirmed every day.
There are worries this could turn into a global pandemic, and if that hits locally, you likely won't want to go to the store to stock up on basic supplies such as food and water. After all, that could increase your likelihood of catching, or inadvertently spreading, the illness.
There also could be a mad rush for supplies, which happened last week in Hong Kong over concerns about goods not arriving from mainland China. You might not be able to get the items your family needs at the exact moment you desperately need these goods. (One gang in Hong Kong apparently made a huge score by stealing toilet paper, which has been in scarce supply, according to the BBC.)
If you haven't heard, the populace of certain areas of China is essentially sheltering in place now with the hopes of preventing the spread of the disease. We're guessing in a communist country, keeping people under what amounts to house arrest is far easier than it would be in the United States. But if a pandemic hits, you're probably going to decide to limit your exposure to the outside world.
As we've mentioned before in this space, social distancing measures remain the best method of preventing the spread of illnesses like the Spanish flu that hammered the globe 100 years ago.
So it's better to have a stash ready for when a disaster strikes, whether that's the Cascadia Subduction Zone earthquake or the coronavirus. And such supplies would come in handy for a minor crisis, such as the norovirus that plagued Albany residents around Thanksgiving, a particularly nasty strain of the flu resurfacing in the spring or a boil water notice being issued.
It's no secret that having to make a trip to the grocery store when you're sick or recovering from an illness is an awful experience. Plus, you're the person potentially helping to transmit an illness through the populace. Don't be "that guy."
And don't wait much longer to put together an emergency stash that you can keep in the garage or in the back corner of a kitchen cupboard or pantry.
Joe Folds, the new president/CEO of Oregon Freeze Dry in Albany, said in an interview on Monday that his business is seeing significantly increased demand for its food by people who are worried about the spread of the coronavirus. The company's largest meal kits, with dozens of packages, are selling out, he added.
Besides a two-week supply of nonperishable foods — and we prefer Oregon Freeze Dry meals, to support the local economy — here are some other items to have in your survival kit, courtesy of the American Red Cross: A two-week supply of water, which means a gallon per person per day; a flashlight; a battery-powered or hand-crank radio; extra batteries; a first aid kit; a supply of medications and necessary medical items; a multipurpose tool; sanitation and personal hygiene items; extra cash; an emergency blanket; and maps of the area.
We'd also encourage people to have a camping stove and fuel in their emergency stash, plus other "outdoors" supplies such as a water filtration kit and, since we're in Oregon, a waterproof jacket or poncho. Plus, don't forget about creating a two-week supply of food and other necessary items for your furry friends.
Get local news delivered to your inbox!
Subscribe to our Daily Headlines newsletter.