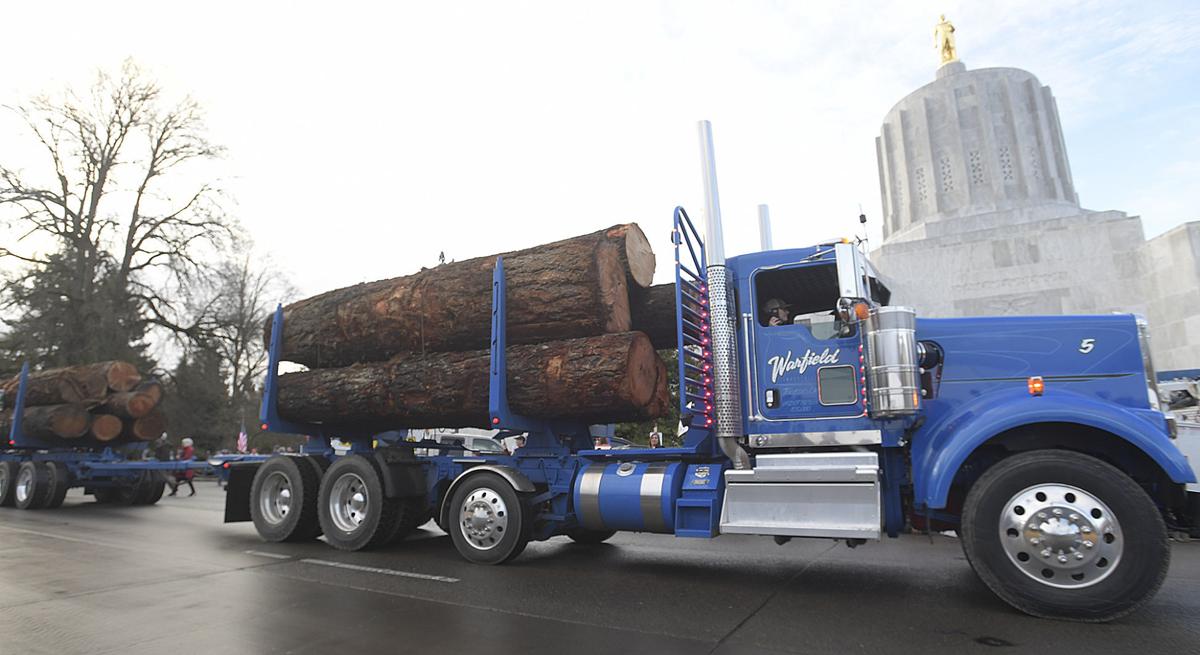 As we've said before in this space, we believe in climate change and its negative impacts, so we respect the desire to limit greenhouse gas emissions in our great state. But we still can't support the current cap-and-trade proposals making the rounds in Salem, as they're too harsh on Oregonians, and especially small-business owners in rural areas.
Increased gas prices, utility bills and other costs would impact families, particularly workers who commute throughout the mid-Willamette Valley and farther afield. But the price hike at the pump would absolutely hammer small, family-owned farming, ranching, logging and trucking operations.
The economy is doing well, and it seems many of our communities here in the mid-Willamette Valley have finally recovered from the spotted owl controversy and increased mechanization that led to the timber downturn in the late 1980s and early 1990s. Many of us who lived through that time period in rural Oregon are reluctant to tinker with, and likely hamper, a hot economy.
A number of our readers have suggested that we put the matter of cap and trade on the ballot and let Oregon voters decide. And that seems fair. While we usually support the legislative process, it seems rather broken when dealing with greenhouse gas emissions, for several reasons.
First, Republicans seem unwilling to allow a vote in the Oregon Capitol on the matter. They walked out for a second straight session this week, denying a quorum when the topic was scheduled to be discussed.
To be clear, we're not fond of walkouts, no matter which party chooses to avoid a vote. We're also not in favor of the proposed resolution to change the number of legislators needed to be present to conduct votes from two-thirds to a simple majority — which would eliminate walkouts — as it makes it too easy to pass laws. The resolution could be before voters in the next general election, and it seems likely to be approved if there isn't some sort of agreement on climate change.
You have free articles remaining.
Second, Democrats have made heavy modifications to the plan. These changes attempt to make the proposals more palatable, but they haven't appeased Republican lawmakers, and they've made the policy process overly complicated. As state Rep. Shelly Boshart Davis, R-Albany, wrote in a Tuesday opinion piece in our newspaper, Oregonians had less than 24 hours to process a 177-page amendment to the bill last week. It seems as if there are major changes every other day.
We would have preferred for Democrats to come to the table with a far more workable proposal, but they arrived with a plan they likely knew wouldn't be acceptable to their colleagues across the aisle.
(For those who argue against the cap-and-trade proposal because such a serious and complicated matter shouldn't be discussed in a short session, well, it's only there now due to the Republican walkout on a climate change bill last year.)
So, to summarize, the discussions surrounding cap and trade have been a fine mess, and there's no resolution in sight.
Regardless, we think that, one way or another, Oregon will soon have a policy to limit greenhouse gas emissions similar to California's.
The times are a-climate-changing. A story from the Tribune New Service in Tuesday's paper outlined how young conservatives believe in climate change, and President Donald Trump has even shifted his stance on the matter thanks to advice from his closest confidants, including family members.
We're hoping a bipartisan Legislature crafts Oregon's cap-and-trade rules. But if that doesn't occur, Democrats may be able to force a greenhouse emissions vote with a simple majority in 2021.
Another possibility is to put a ballot measure on cap and trade before Oregon voters. Republicans calling for a statewide referendum on the matter may want to be careful what they wish for, however. The Legislature's proposal may seem far more level-headed than anything that comes from the public through the initiative process.
Get local news delivered to your inbox!
Subscribe to our Daily Headlines newsletter.