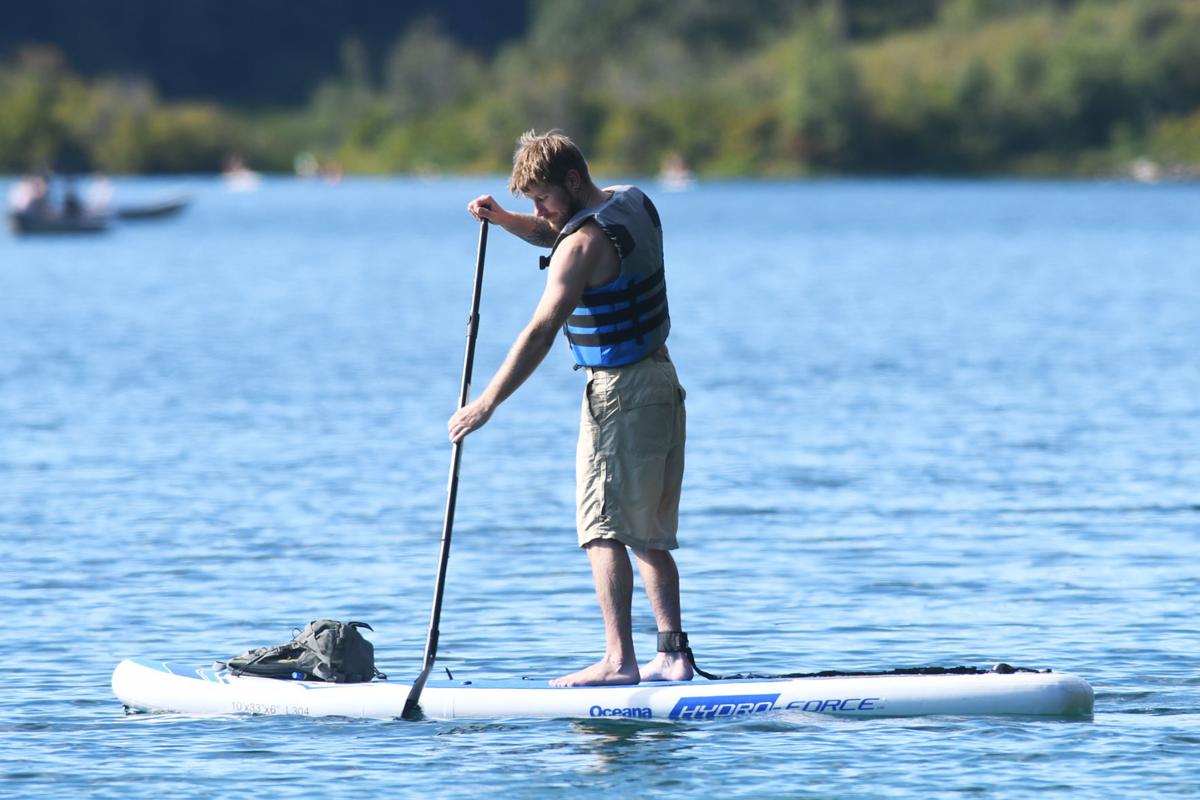 2020 has been a year to forget for a number of reasons, including the novel coronavirus pandemic, heavy job losses, unemployment payment problems, peaceful protests against racial injustice being hijacked by hooligans and more.
Another awful trend for 2020 is an increase in boating deaths. So far, Oregon has recorded 22 fatalities involving boats this year, the most since 1993, according to a recent article from the Statesman Journal.
(This year's tally doesn't include the deaths of swimmers and inner tubers, though those also are on the rise, according to the Oregon Marine Board.)
Oregon's record for boating deaths is 25 in 1993, a mark that seems sure to be broken, perhaps this weekend.
It's no secret that people flock to lakes, rivers and other waterways to cool off around Labor Day. We're not going to go full overprotective mom mode and tell you to wear your sunscreen, but be careful out on the Willamette, the Santiam, Foster and Green Peter reservoirs and elsewhere this holiday weekend.
Here are a few tips to keep things fun and safe, courtesy of the Oregon Marine Board:
• Wear a life jacket. Those under 13 must wear personal flotation devices on boats. This is a good tip even for swimmers and inner tubers. Of the 22 boating deaths so far in 2020, only four victims were wearing a life jacket, and one person's PFD didn't fit properly.
• Stay sober. The risks of boating, inner tubing and swimming increase exponentially if you don't have your wits about you. Plus, if you're convicted of boating under the influence of intoxicants, you can be fined up to $6,250, have boating privileges revoked for up to three years and even serve jail time. And the results could be far worse. According to the Statesman Journal, Oregon's latest boating death came last weekend when a 13-year-old swimmer at Hagg Lake was struck by a boat and killed. The man who was operating the boat has been charged with BUII and manslaughter.
• Know your waterway. This seems obvious, but it's best to start out slow until you get your bearings. Stumps, deadheads and sand and gravel bars are prevalent this year, according to the Oregon Marine Board. An extension of this rule also can be applied to inner tubers and swimmers. Know your route or swimming hole. Look before you leap, as they say. Also, if you're tubing, remember that cheap pool toys puncture easily.
• Slow down and keep scanning. Know the boating regulations for your area of operation. Always obey the slow-no wake buoys or signs. People operating boats or personal watercraft  are responsible for the damage caused by their wake.
• Stay on a seat inside the boat. This is way safer. Plus, it's illegal to ride on the bow, decks, gunwales or transoms of a motorboat when the boat is underway.
We should note that 10 of the boating deaths this year have involved motorized boats, while 11 were associated with kayaks, paddleboards and other non-motorized vessels.
According to the Statesman Journal, the surge in boating deaths is due to COVID-19. More people are outdoors in Oregon this year, because the pandemic equals fewer entertainment options.
Clear Lake, for example, is usually a hotspot for kayakers and stand-up paddleboard enthusiasts. This summer, things have been far more crowded than usual, and a Tuesday morning can seem like a Saturday afternoon.
Greater participation also means far more novices than normal, a Marine Board representative told the Statesman Journal.
The trend of increased participation and therefore increased dangers also holds true for other outdoor activities, such as camping and hiking, according to the Oregon Parks and Recreation Department.
A crucial tip for the newbies – know your fire restrictions, because we don't need another wildland blaze.
We'd also urge people to make wise choices outdoors, such as carrying a map and plenty of water — perhaps bring a filtration system even on a day hike, just to make sure, as the weather could be scorching. And, yes, you probably want some sunscreen.
The top rules for enjoying any outdoor activity, besides not being a jerk, are to stay safe and stay cautious. Lives, including your own, may depend on it.
Concerned about COVID-19?
Sign up now to get the most recent coronavirus headlines and other important local and national news sent to your email inbox daily.