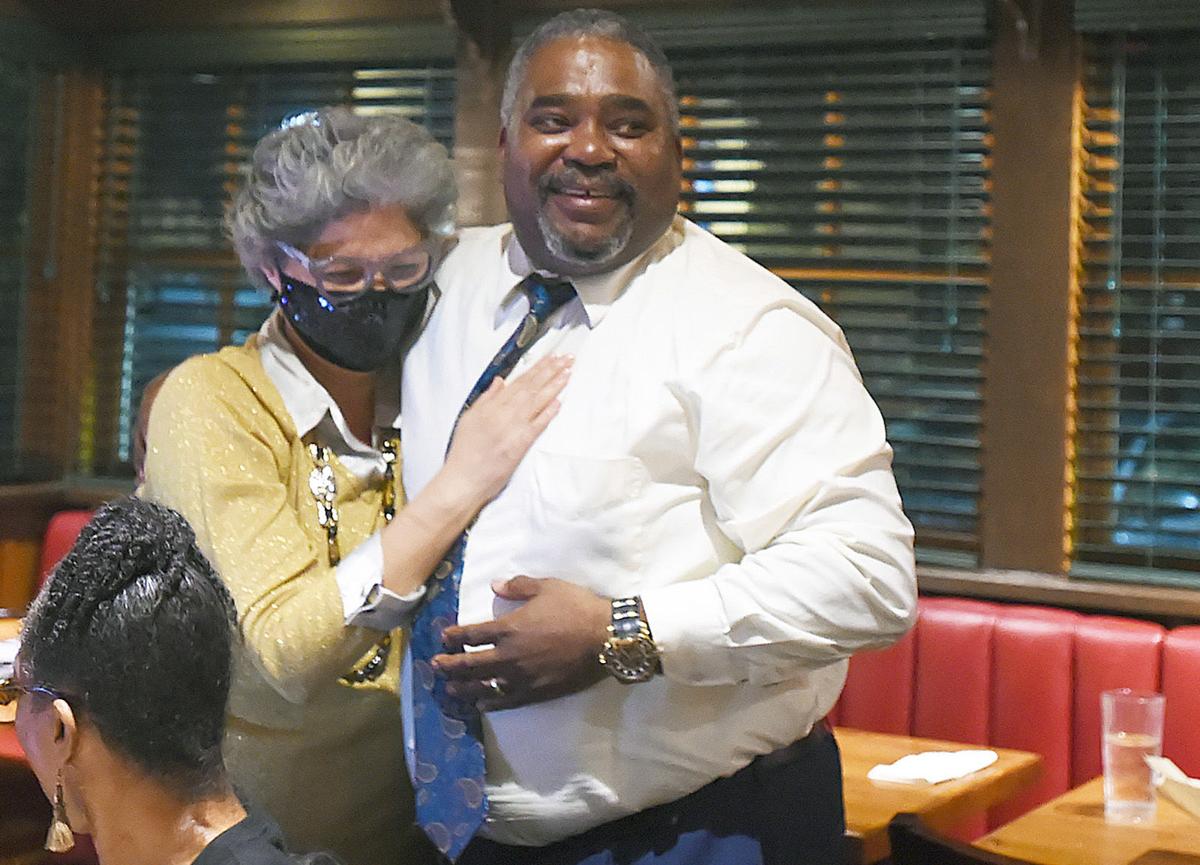 Alex Johnson II, Albany's new mayor-elect, is a role model for countless youth in the mid-Willamette Valley.
Johnson will become Albany's first Black mayor, and, as such, he illustrates that opportunity here is becoming more equitable and that possibilities established as equal are now more likely to become realities.
He's an inspiration for youth of color who are Black, Hispanic, Asian American, Native American and from other diverse ethnic backgrounds.
But don't take our word for it. Listen to LJ Carmichael, a senior at West Albany High School who is biracial.
"For me, as a student, it's awesome to see a person of color in that position. It shows students of color that your skin color doesn't define what you can do," Carmichael said. "Technically, it was always possible, but now his election is a boost of confidence that we can actually do it."
There's never been a Black person in so prominent a role in local politics. Corvallis has never had a Black or minority mayor either, and few people of color in general have been elected to prominent positions in the history of our area. Former State Sen. Mae Yih of Albany, Benton County Commissioner Annabelle Jaramillo and current Corvallis City Council member Ed Junkins are notable exceptions. And Johnson became Albany's first Black City Council member just two years ago.
Perhaps that lack of representation should be unsurprising. Linn and Benton counties, while they are becoming more diverse, are still overwhelmingly white.
According to "Oregon by the Numbers," a joint publication of the OSU Extension Service and the Ford Family Foundation, Linn County is 85.4% white. Hispanics make up 8.9% of the population, Asians 1.1%, Native Americans and Native Alaskans 0.8%, Blacks 0.4% and Native Hawaiians and Pacific Islanders 0.1%. People of two or more races make up 3.3% of the population and other races represent 0.1% of Linn County.
Benton County is 80.6% white, 7.3% Hispanic, 7.1% Asian, 1%.Black, 0.5% Native American and Native Alaskan, and 0.3% Native Hawaiian and Pacific Islander. Other races constitute 0.2% of Benton County's populace while people of mixed race constitute 3.2%, according to "Oregon by the Numbers."
Johnson, to be clear, did not mention his race in campaign literature. He said he doesn't want to focus on his race, but he also pointed out that it's not something he can hide.
Our editorial board endorsed Johnson because of his positions and disposition, and we would have done so regardless of the color of his skin. As we mentioned before, he's pro-business and a go-getter who will take an active role in trying to recruit companies and stores to town. Johnson also is a people person, which adds to his broad appeal.
Still, we're not color blind, nor should we be. Willfully ignoring race leads to willfully ignoring the systematic and institutional problems people of color face. So we also realize that Johnson's Black identity gives him insights into race relations that other local politicians might not possess. This is important as the city deals with discussions of what diversity means and the potential of more Black Lives Matter demonstrations.
But Johnson's race is perhaps more of a big deal for the simple fact that representation matters.
In a recent interview with reporter Caitlyn M. May, Johnson reminisced over the lies he felt compelled to tell his children when they were growing up.
"I told my son when he was in seventh or eighth grade, a straight-A student, I said, 'You can be the president when you grow up.' And until President Obama was elected, I was lying. When he was elected, those lies I told him became a truth for him. People don't understand the change in aspirational goals for kids when they see someone in a leadership position in this country that looks like them, and it's attainable now," Johnson said.
There's no doubt our small part of the world here in the mid-Willamette Valley has changed in a similar way thanks to the November general election and the fact that the voters elected the person they thought would be the best mayor for the city of Albany.