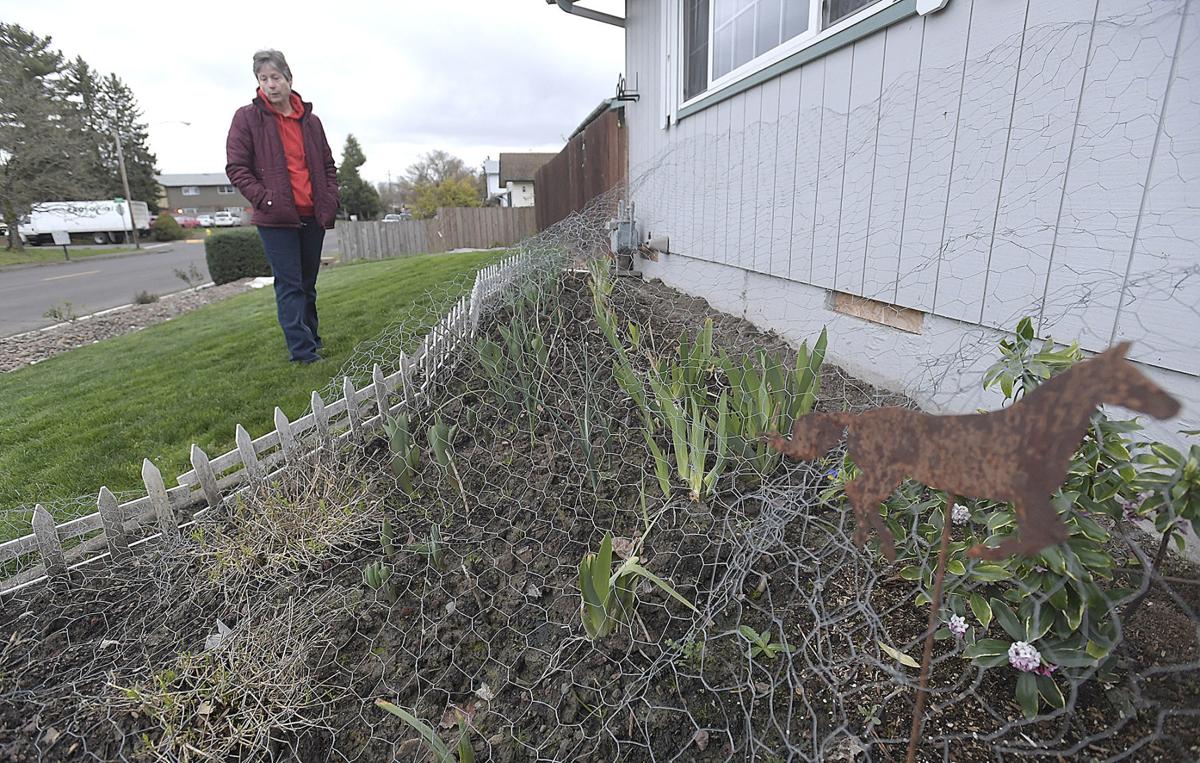 People love their pets and furry critters, so it is no surprise that a proposal to make outdoor cats illegal within the city of Albany has received criticism from residents. And that's especially due to the suggestion that the cats roaming freely would be either adopted out or "disposed of" — in other words, killed.
Of course, the plan brought forth by resident Sheri Wheeler also has supporters, and we understand their viewpoint, as well.
We, too, have problems with stray cats — and friendly felines owned by neighbors — that wander into our flowerbeds and gardens and poop. Of course, they keep coming back, no matter how often we stomp our feet, clap our hands or otherwise gently haze them.
We also bristle at neighbors who put out food for stray cats, drawing more into the neighborhood. Turkeys, raccoons and other hoodlum wildlife in urban areas also seem to love Meow Mix, so feeding feral cats can turn into a larger nuisance with animals that aren't as aloof as felines. And mice tend to love free food, too.
Still, creating an ordinance to make outdoor cats illegal? We initially thought this was satire aimed at small town governments overreaching into all aspects of daily life.
After all, doesn't Albany have better things to do than hire a full-time cat wrangler, create a new licensing program and figure out how to house the felines? It sounds like a lot of staff time and resources. Should the city of Albany's employees even research this proposal?
First, we're skeptical that a cat licensing fee would bring in $84,000 a year, as Wheeler suggested. It's more likely it would be one-time revenue, rather than a sustainable stream of funding.
It's also likely many residents with indoor cats would balk at paying a fee to license their pets. If their felines never see sunlight except from behind a window, why would they bother to license them?
This is a much different situation from dog licenses, as canines generally leave the house to do their business, and an angry or frightened dog at large could pose an immediate threat to others, such as small children playing outside.
Another problem is we think the ordinance would be virtually unenforceable. There's an old saying about trying to herd cats. Traps could be a solution, but the city would need dozens of the devices, which could also ensnare wildlife and other pets. Animals tend to seek out free food, and Fido from next door might come over for a quick bite.
At best, we think Albany could target certain concentrated populations of feral cats, but that isn't the citywide solution being proposed.
Disregarding the problems of stable funding and consistent enforcement, we're still left asking whether a cat wrangler and related programs would be the best use of public money for Albany's residents.
Ask a resident what they'd use an extra $84,000 for. Perhaps they'd think of street improvements such as filling potholes, extending sidewalks and bike lanes or increasing lighting at crosswalks by schools and other heavily trafficked areas. Perhaps they'd suggest that the Albany Police Department should hire another officer to investigate crimes or do traffic patrols. Perhaps they think that the Albany Community Pool should receive more funding for operations or expanding swim lesson vouchers for low-income children. We're guessing cats would be far down the list.
We don't disagree that outdoor cats are a problem, but the city has limited funding and far more pressing issues to address.
Get local news delivered to your inbox!
Subscribe to our Daily Headlines newsletter.