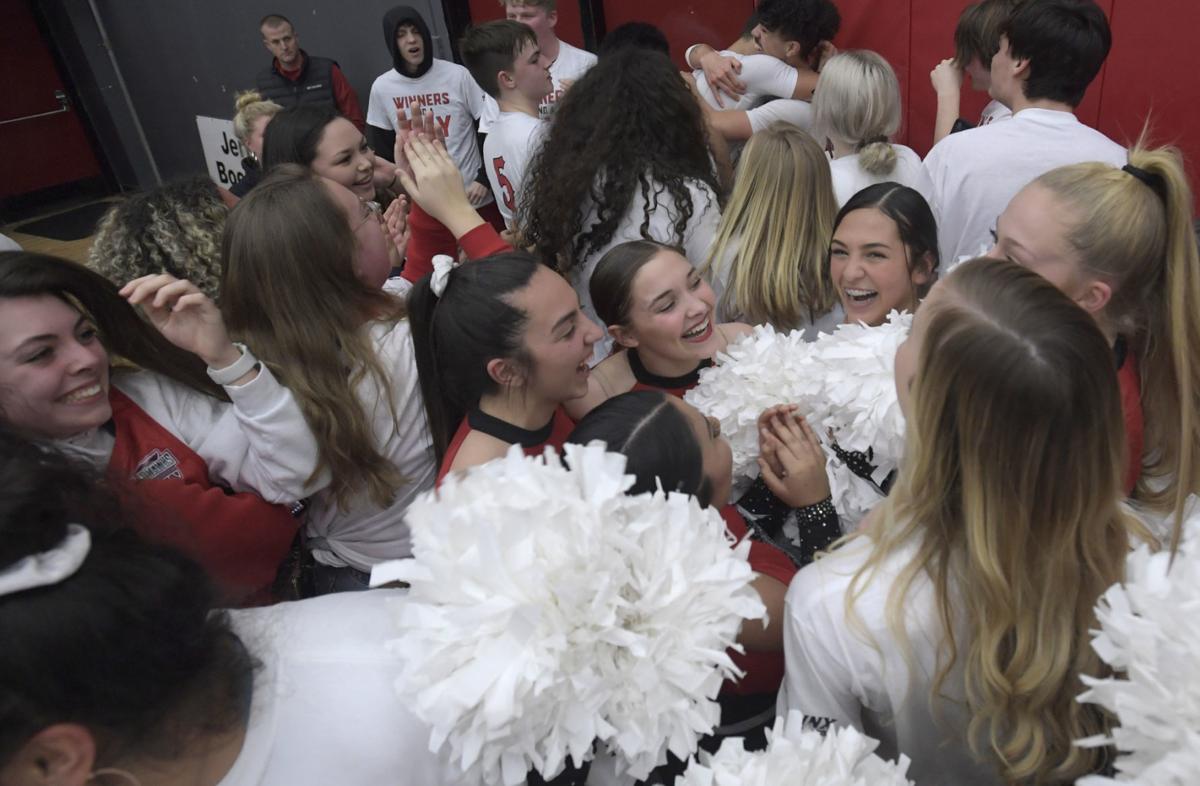 For basketball fans, the most wonderful time of the year is upon us. But before March Madness hits full swing, there are state basketball tournaments, including the 5A championships at Gill Coliseum on the Oregon State University campus.
Action in the girls bracket starts on Tuesday, and Corvallis and Lebanon will be competing. Boys games begin on Wednesday, and South Albany and West Albany made the tourney.
It almost goes without saying that this is a great event for local teams, in part because playing on the big stage of Ralph Miller Court feels special for most high school students. For some teens, it will be the highlight of their athletic careers, the "Glory Days" they'll reminisce about years later.
Some level of high school basketball championships has been held at Gill Coliseum for years and years, so it's easy to understand the importance of this tournament in another way.
Athletic events like this, as well as OSU games, are loved by local businesses for the economic impact they typically bring to Corvallis.
"We definitely like any kind of tournaments as they have teams that are coming throughout the state. That's lodging. They'll also be eating in the restaurants," said Christina Rehklau, executive director of Visit Corvallis, in a brief interview on Monday afternoon.
This year, the business boon of the 5A tourney may be muted by social distancing measures regarding the coronavirus. "We haven't seen a major impact, but that's something that people are taking into consideration," Rehklau said.
Visitors should know that Corvallis businesses and institutions like OSU are paying attention to the situation, adjusting routines and trying to disinfect surfaces like mad. They're also curious what might happen with their industries this weekend and in the coming months.
With the spread of the disease, grandparents of athletes and other at-risk residents may not want to sit in a crowd of screaming fans giving each other high fives.
You have free articles remaining.
It will be interesting to see if attendance is lower during the initial weeks of a new and genuine public health threat in Oregon and the United States.
We expect plenty of people to come to Corvallis for the event, however. The fervor of sports fans is strong, especially when a town's pride is at stake and multiple generations may have played for the same team.
And with that in mind, mid-Willamette Valley residents should by all means root for the home team, but they also should welcome visitors to our town and area.
Word of mouth is powerful, so please share the best things to do in Corvallis and other nearby locales. And if you need any hints, or are a visitor, here are a few of our favorites.
The nearby Memorial Union on the OSU campus is certainly picturesque, and visitors can check out the permanent artwork or temporary exhibits inside.
Guests also could wander to Monroe Avenue or downtown and grab a bite to eat — the culinary scene in Corvallis is amazing for a town its size — or browse through shops.
The weather should be decent on Tuesday through Thursday, so a walk at Bald Hill, Willamette Park or in McDonald-Dunn Forest might be the perfect excursion before a day in the big gym.
Don't forget to spread the word about Albany, which has its carousel and a much improved downtown district.
There are numerous other charms to the mid-Willamette Valley, and we want visitors to know about them so they keep returning to our area, and keep spending their hard-earned cash in our restaurants, shops, stores, hotels, gas stations and more.
The most important position to play during the 5A tourney is that of the gracious host.
Get local news delivered to your inbox!
Subscribe to our Daily Headlines newsletter.