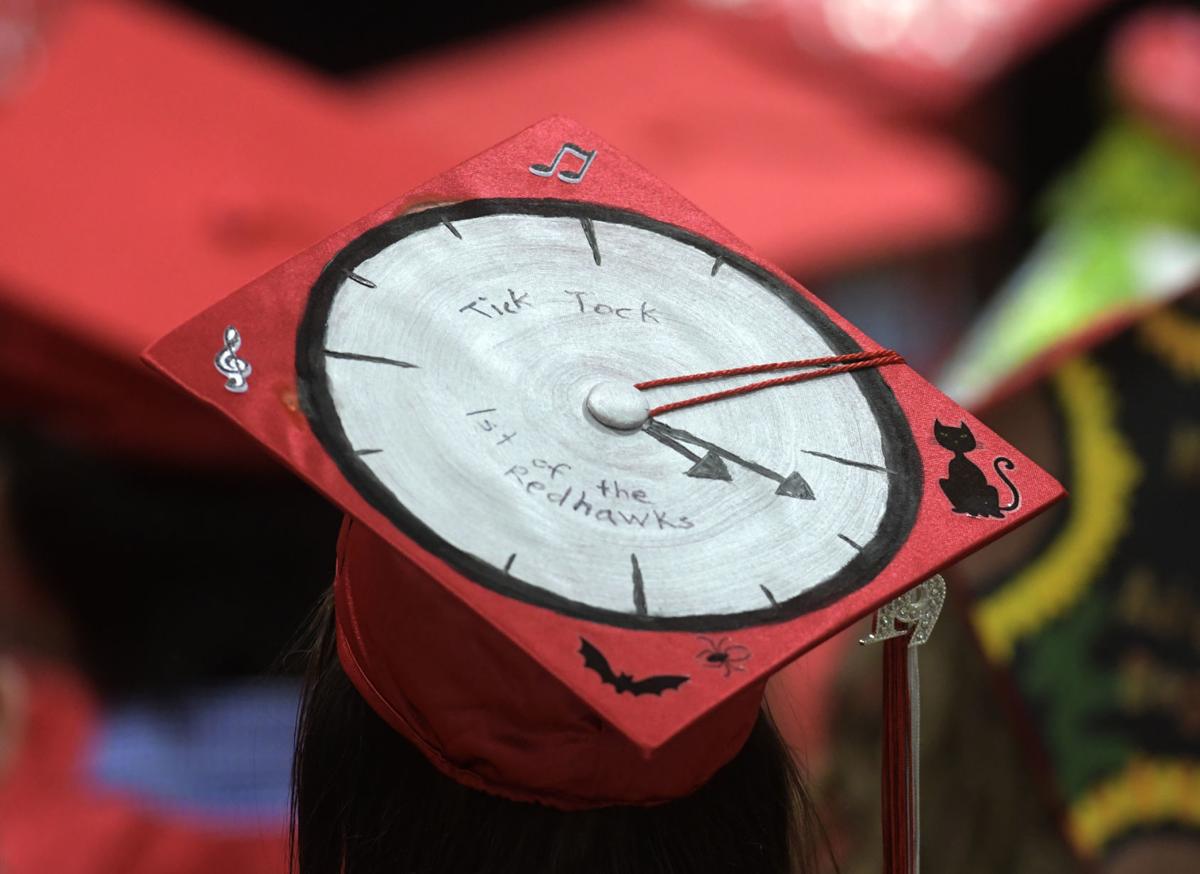 When Gov. Kate Brown ordered all public schools closed until April 28, there was no indication whether that closure would extend beyond May and threaten graduation ceremonies around the mid-valley. 
But last week the University of Oregon announced in-person graduation was cancelled, and Oregon State University is weighing its options. Meanwhile, schools in Kansas were shut down for the remainder of the year to help stop the spread of COVID-19. 
The illness has been confirmed in 161 people statewide, killing five as of Sunday. Federally, state and county authorities have stressed social distancing--avoiding crowds larger than 25 and staying six-feet apart--as key to stopping the spread. 
"For now, we're focusing on emergency management," Corvallis School District Superintendent Ryan Noss said. 
Brown's order called for districts to provide child care for emergency personnel and health care workers, provide meals for children and implement supplemental educational opportunities. 
And for now, that's the focus of districts in the mid-valley.
According to Noss, Corvallis is focused on the six-week time frame currently outlined in Brown's current executive order.
Noss, Greater Albany Public Schools Superintendent Melissa Goff, Lebanon Community Schools Superintendent Boy Yates and superintendents around the state are currently working with the Oregon Department of Education on the most pressing issue: graduation.
According to a statement from ODE, the agency is working to meet the needs of seniors.
"We are prioritizing support for our seniors on the path to graduation and also considering learning supports and materials for all other students. We are considering federal waivers for assessments, and the U.S. Department of Education has shared that it will provide expedited waiver processes," the statement to superintendents read. "We will review these options for flexibility as they become available. The State Board of Education will look at instructional hours requirements and adjust rules to conform to these extraordinary circumstances. We'll be putting out more information on graduation, testing and instructional hours later this month."
"We're starting with the kids closest to the finish line and moving back from there," Noss said, noting that there are several options being discussed about how to keep seniors on track to graduate. 
"We're working with ODE," he added. "They're working to provide the district with answers."
GAPS is currently assessing the needs of households in regards to internet access and teachers have started checking in personally with students. 
"If you get a phone call from a number you don't recognize, please answer as it may be one of our great teachers calling to check in," Goff said. "Do not worry if you have not yet heard from your teacher. They are working through their list and it may take a little while."
All districts in the mid-valley and around the state have noted the situation is fluid and could change with a new order from Gov. Brown, direction from the federal level or other factors. 
Districts, superintendents said, are keeping families up-to-date as more information in available through email and their respective websites. 
Concerned about COVID-19?
Sign up now to get the most recent coronavirus headlines and other important local and national news sent to your email inbox daily.