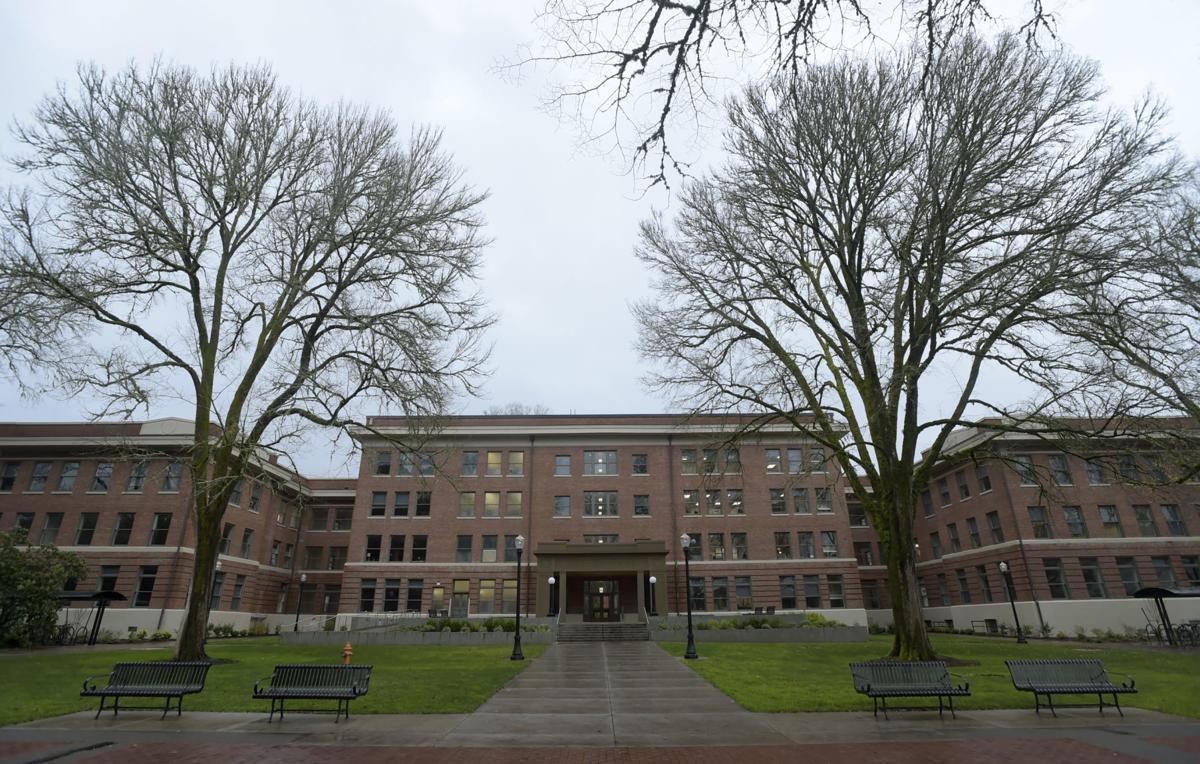 Quick questions: How many universities are there in Corvallis? And which one is the best?
No, these are not trick questions.
Some background. I wrote a story Wednesday about the application process for community members who who want to serve on the new Home, Opportunity, Planning and Equity (HOPE) advisory board.
The application lists 25 "communities" that prospective applicants might represent. One of them is "universities."
Near as I can tell (keep in mind that I am just an under-educated journalist) the only university in town is Oregon State University. Which led me to pose the question: Why didn't the organizers put Oregon State University down as the "community"? I mean, they aren't seriously going to be recruiting people from Cornell or Sarah Lawrence … are they?
Then I decided to dig a little deeper. I fired up my browser and googled "best universities in Corvallis, Oregon."
And Yelp.com came through with a top 10 list. Here it is, with addresses noted where appropriate to provide some clarity.
1. Oregon State University, 1500 SW Jefferson.
2. Carlson College of Veterinary Medicine, 700 SW 30th.
3. The Linn-Benton Community College Benton Center
You have free articles remaining.
4. Bexell Hall, 2251 SW Campus Way.
5. Oregon State University, 957 SW Jefferson.
6. OSU Professional and Continuing Education, 122 SW Waldo Place.
7. Strand Agricultural Hall, 170 SW Waldo Place.
8. Oregon State University, 1030 SW Madison.
9. Oregon State University Disability Services, 600 Kerr Administration Building.
10. Oregon State University, 1 Oregon State Univ.
Well, there you have it. Of the top 10 universities in Corvallis nine of them are OSU. And the 10th, LBCC, actually is a college, not a university. Not quite a slam dunk, but 9 of 10 is pretty good for foul shots.
Please note that we still can't find a building to match the 1 Oregon State Univ. address. All of the other addresses are linked to buildings on campus. Why Yelp singled them out remains a mystery that must remain unresolved. I'm not calling Yelp. Do you seriously think I am going to communicate with an entity that thinks there are nine OSUs?
I'll just throw out that there seems to be a bit of a bias in favor of sites on Waldo (two) and Jefferson (three, counting Kerr). Not sure what this means. I will celebrate the fact that none of the sites are connected to intercollegiate athletics.
I also must note the three comments we saw at the Yelp site. One poster said they liked visiting OSU after being prepared not to, a second from Huntington Beach, California, praised the veterinary college for the heart surgery performed on their rescue puppy (they came up here because it would have been too expensive in California) and the third criticized LBCC for its online learning tool (the correspondent prefers Canvas, but LBCC uses Moodle).
Questions on any of this? We'll try to assist.