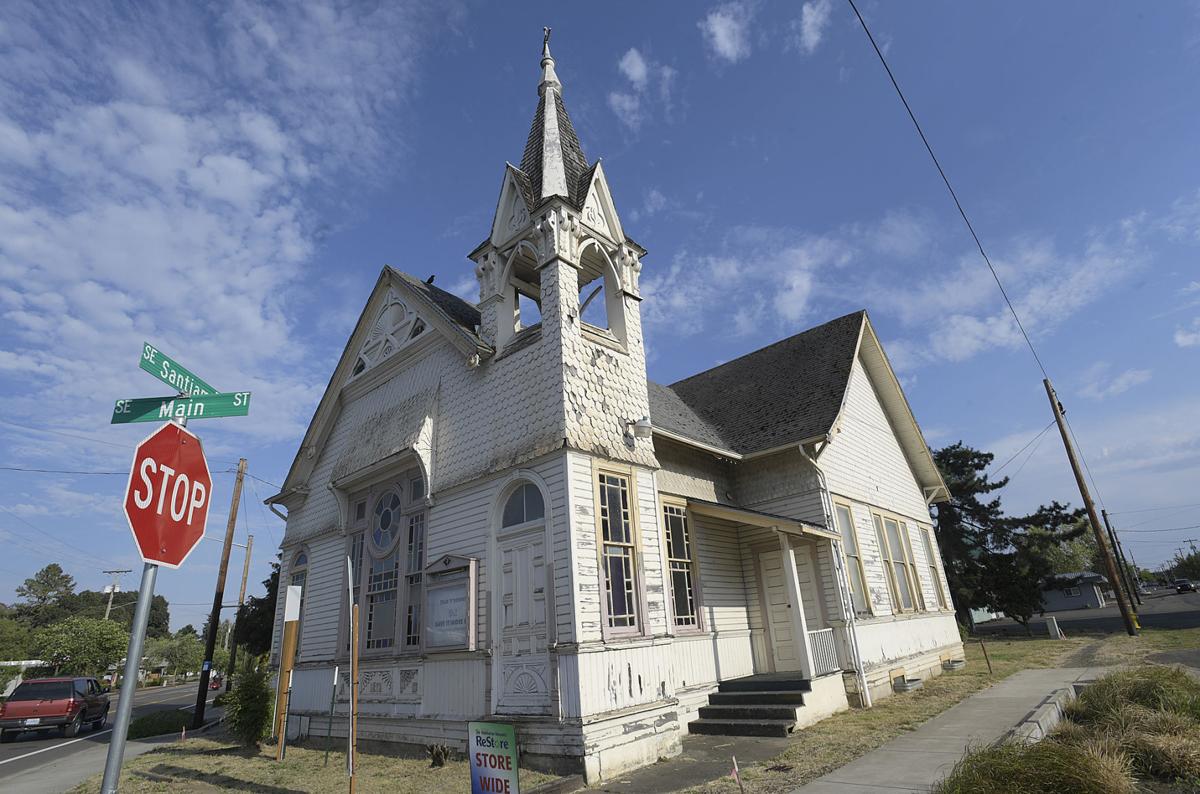 After two years of an uncertain future, the Cumberland Church in Albany has secured its spot in the past. 
The building, located at 401 E. Main St., has been approved as a historic building by Oregon's State Historic Preservation Office. 
"Approval by SHPO of the application is the necessary element prior to application for a National Park Service's Historic Building designation," a statement by the group attempting to rescue the church said.
That group, the Cumberland Church Events Center, has secured a deal with the city of Albany to purchase the church and a separate plot of land and to lease three others. The group plans to move the church down the street to the new site and begin restoring the building.
Application to the historic office took just over two years, the group said, and was headed by events center board member Liz Rapp. 
"The comprehensive, 89-page SHPO application includes details about the settlement of the Willamette Valley, the original owners of the land on which the church sits, a history of the Cumberland Presbyterian religion and names and details of the 22 founding church members as well as construction and architectural details," the statement read. "For the past several years Ms. Rapp has shared her substantial research and knowledge of the Cumberland Presbyterian Church's history locally in presentations at Albany Regional Museum, Linn Genealogical Society, Lebanon Genealogical Society, Linn County Daughters of the American Revolution, and Albany's Kiwanis Club."
Currently, the church — and the land it sits on — is owned by the city. The group recently bought another city-owned piece of land just down the road to move the church onto. But due to a complicated legal web of ownership, the group had to first purchase the land, find a company to move the church and gain approval to move the church. Once the church is ready to be moved, the city will sell the church to the group for $1.
The new piece of land is actually part of a four-lot parcel. The group purchased one of the lots for $69,000. Plans call for the group to lease the other three lots to access the church and accommodate construction equipment before ultimately purchasing those properties for $207,000. According to the group, it hopes to have the church moved by next year and has contacted a Portland company that has assured them it is possible.