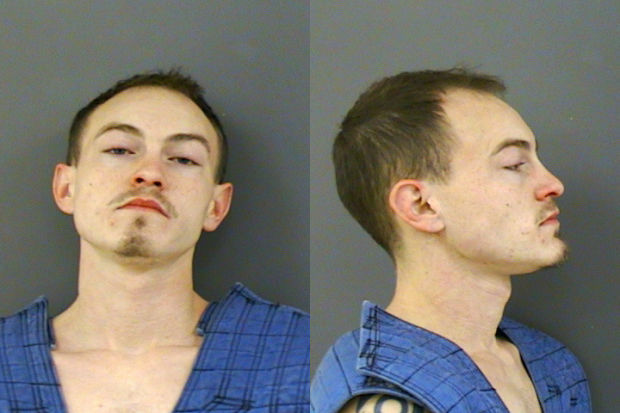 A former seasonal worker at the Lebanon Post Office was sentenced to 18 months in prison on Wednesday for mail theft.
Shane Benson, 28, of Aumsville, stole 50 to 60 gift cards and about $1,000 cash from hundreds of pieces of mail he took, said defense attorney Daniel Lounsbury.
"He was using this as a method of obtaining money, both for living expenses and to support a drug habit he had developed," said Prosecutor Michael Wynhausen.
Benson told Judge DeAnn Novotny that he was sorry "from the bottom of my heart" for stealing, lying and breaking the trust placed in him.
"This is not who I am. I am a caring father and friend," Benson said, fighting back tears.
Benson pleaded guilty to three counts of mail theft in March, and he had previously been accused of one count of first-degree theft and 15 counts of mail theft.
His wife alerted authorities to the mail thefts in December, and Lebanon Police Department began to investigate the case.
Hundreds of pieces of mail were found in Benson's home and vehicle.
Lounsbury said that for six weeks, Benson would take mail, open up envelopes that felt or looked like they had gift cards, birthday cards and the like, and then seal them back up and put them in the mail stream.
The envelopes found by police were mail Benson didn't have a chance to sort through, he added.
The defense attorney said that Benson suffered from severe depression and was using methamphetamine and marijuana.
Lounsbury asked for a probationary sentence, saying that Benson wanted to make amends to the community in some other way than incarceration.
Wynhausen asked for a prison term of 36 months, arguing that the case was egregious because of the massive amount of mail stolen and Benson's position as a postal employee.
He added that the thefts impacted hundreds of people, and that Benson prevented bills from being paid on time and correspondence from going to its destination. 
Benson admitted to aggravating factors in the case, such as a degree of harm greater than typical for the offenses, but his cooperation with authorities was a mitigating factor, Novotny ruled.
Kyle Odegard covers public safety for the D-H. He can be contacted at 541-812-6077 or kyle.odegard@lee.net.