There's a new four-legged officer roaming the halls of the Benton County Sheriff's Office. His name is Asco, he's from the Czech Republic, and he's the agency's newest K-9.
Trained in tracking, trailing and apprehension, Asco is a 17-month-old German shepherd. He is paired with his handler, Deputy Dave Young.
One of Young's main goals when entering law enforcement was to one day have a K-9 partner. Now, he's living out that dream after completing a six-week-long training program.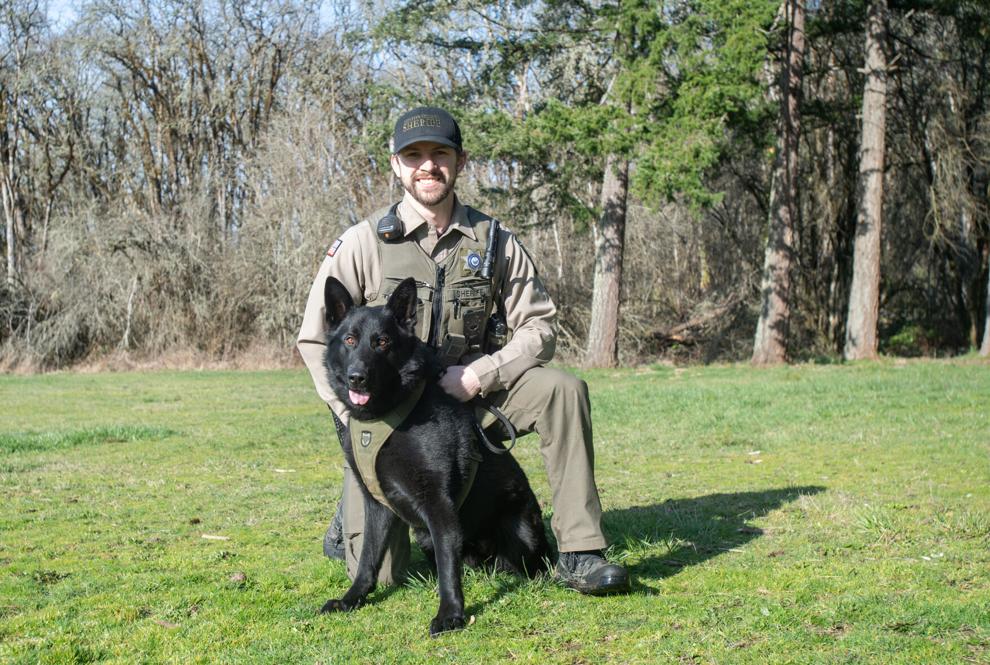 An asset to the team
Throughout their training together, Young and Asco have built a partnership — which can sometimes be difficult.
"You're using a tool that has its own brain," Young said.
But Asco has skills that humans do not. As a tracking and trailing K-9, he relies on his incredible sense of smell to assist with apprehension.
"We're using our eyes, but the dog is following the highway of scent," Young said.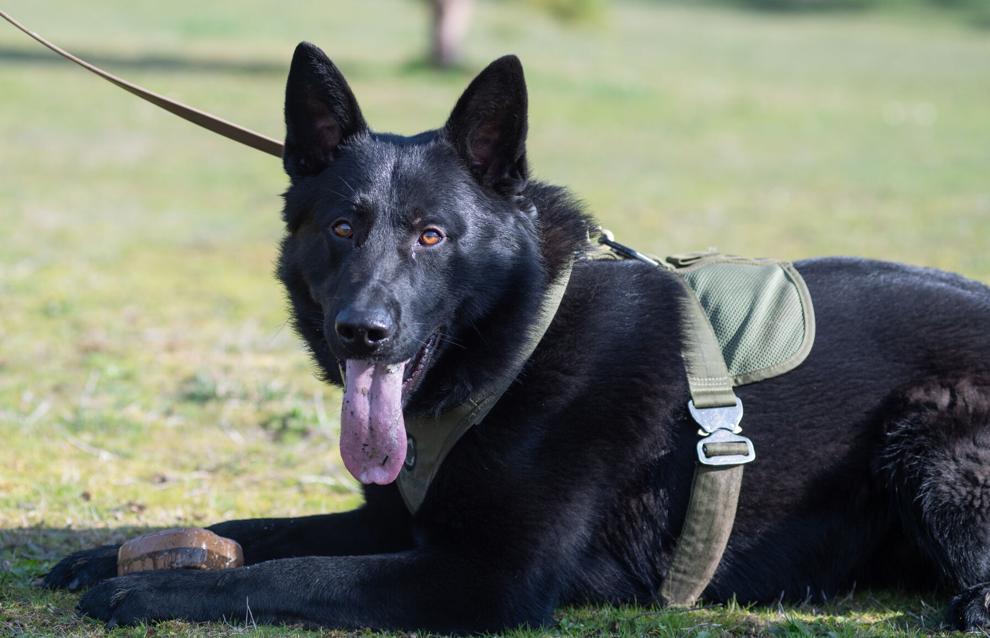 For example, a human may be able to smell the meat of a hamburger, but a dog can also smell the bun and the cheese and all of the components, Young said.
Unlike what you may see in the movies, Young doesn't give Asco an item to sniff to find a scent. Instead, Asco works by finding the most recent human odor and following that trail. He'll alert deputies when they're getting closer to a suspect.
"One of the big benefits is finding someone at night or in thick brush," Young said.
Deputies may walk right past evidence if they can't see it, but a dog can smell it and alert law enforcement to it.
Enhanced safety
Another benefit of having Asco is his ability to de-escalate situations.
Young said that there are very few instances where a police K-9 ends up having to bite a suspect. Often times, the presence of a dog is enough of a deterrent for suspects.
"We want to use the least amount of force," Young said. "If a dog does that, that's great."
Asco is a tool that keeps everyone safe, according to Young. That includes officers, deputies and the community.
Community engagement
Another part of Asco's duties includes going to schools and other community events. Young said Asco is a great bridge between police and the community.
"He likes to just be a dog," Young said.
Asco is still young, but he's also a quick learner. The pair stays on top of training — both mandatory and in their free time.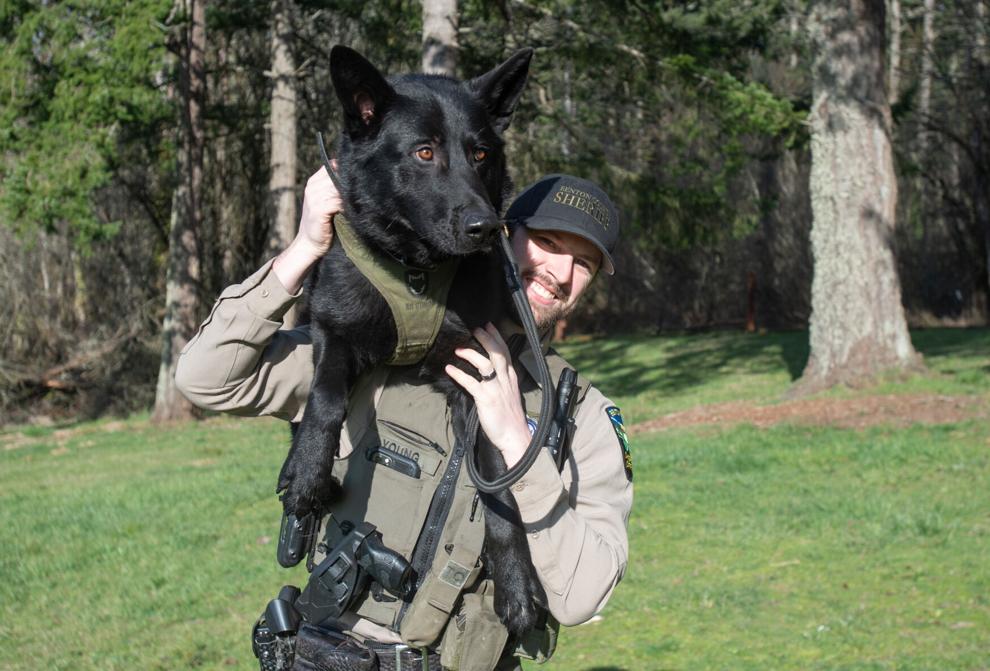 "He's figuring out more and more when it's time for work," Young said.
Asco seems to be a great asset for BCSO, which spent a total of around $24,000 on acquiring the K-9, his training, equipment and more.
"One of the reasons we're able to run the K-9 program is community support," Young said.
Maddie Pfeifer covers public safety for Mid-Valley Media. She can be contacted at 541-812-6091 or Madison.Pfeifer@lee.net. Follow her on Twitter via @maddiepfeifer_