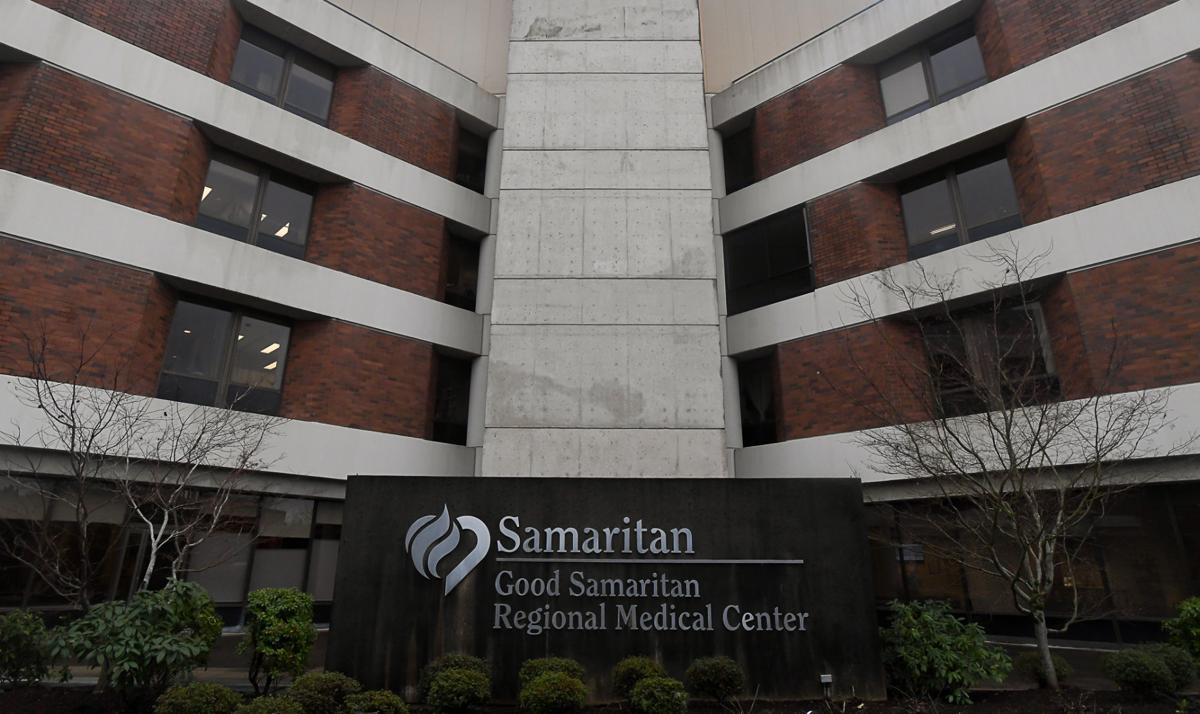 Hospitalization rates for COVID-19 climbed sharply in the mid-valley last week as case counts rose across the state, according to newly released information from the Oregon Health Authority, although Samaritan Health Services officials say the numbers were artificially high.
Good Samaritan Regional Medical Center had 22 suspected or confirmed coronavirus patients during the week of June 22-28, OHA reported, double the number from the previous week.
That total was enough to rank the Corvallis hospital third in the state for the highest number of COVID-19 admissions, behind only Salem Health Hospital with 26 and Providence Portland Medical Center with 23. Samaritan Health's other hospitals in Albany, Lebanon, Newport and Lincoln City have between one and nine cases apiece, according to OHA data.
Ian Rollins, a spokesman for Samaritan Health Services, said most of the COVID-19 patients included in Good Samaritan's total for last week were suspected cases that eventually turned out not to have the virus.
"There were issues last week with testing times. There was a shortage of testing materials everywhere, and it was taking a long time to get results back," Rollins said. 
"We've never had more than seven positives in the house at one time," he added. "Right now we have four positives and four under investigation." 
The increase in hospitalizations, while notable, is no cause for alarm, according to Benton County's top public health official.
"Right now, things are OK," said Charlie Fautin, interim co-director of the Benton County Health Department. "The concern will come as the number of cases go up (because) a certain portion of those will be sick enough to be hospitalized. But at this point there's enough capacity."
He added that health officials are staying in close contact with Samaritan to stay on top of issues such as bed availability and PPE supplies, noting that the regional hospital network could fill up rapidly in an emergency.
"We go to full hospitals and even divert (status) in a bad flu year," Fautin said. "Our system is built to manage the normal, so we've got to keep an eye on things."
Case counts have grown dramatically in many areas of the state since mid-May, when Gov. Kate Brown began easing stay-at-home orders and business shutdowns aimed at curbing the spread of the novel coronavirus, including here in the mid-valley.
Linn County, which added three new cases on Thursday, has now tallied 154 cases of COVID-19, with nine deaths. The case count is up 24% since the county entered Phase 2 of the reopening framework on June 5.
Benton County had no new cases on Thursday, holding steady at 83. That number is up almost 34% since the June 5 Phase 2 start. Five county residents have died from the disease.
In a press conference on Wednesday, Brown issued an order that face masks must be worn in all indoor public spaces and warned that the state's reopening could be reversed if case counts continue to spike. The governor urged Oregonians to do their part by observing mask requirements and following other safety measures, such as maintaining 6 feet of separation from others and washing hands regularly.
Fautin echoed Brown's sentiments, saying that following those basic health practices is the best thing mid-valley residents can do to ensure a safe reopening in this part of the state.
"We know what worked before. Obviously, we're not in a position to go back to lockdown, but the same precautions … still hold," he said.
"I think the governor was precisely right when she said that what happens now is up to every individual," he added. "I wish it was up to the Health Department, I wish we had a magic wand, but really it is up to every person out there."
Concerned about COVID-19?
Sign up now to get the most recent coronavirus headlines and other important local and national news sent to your email inbox daily.