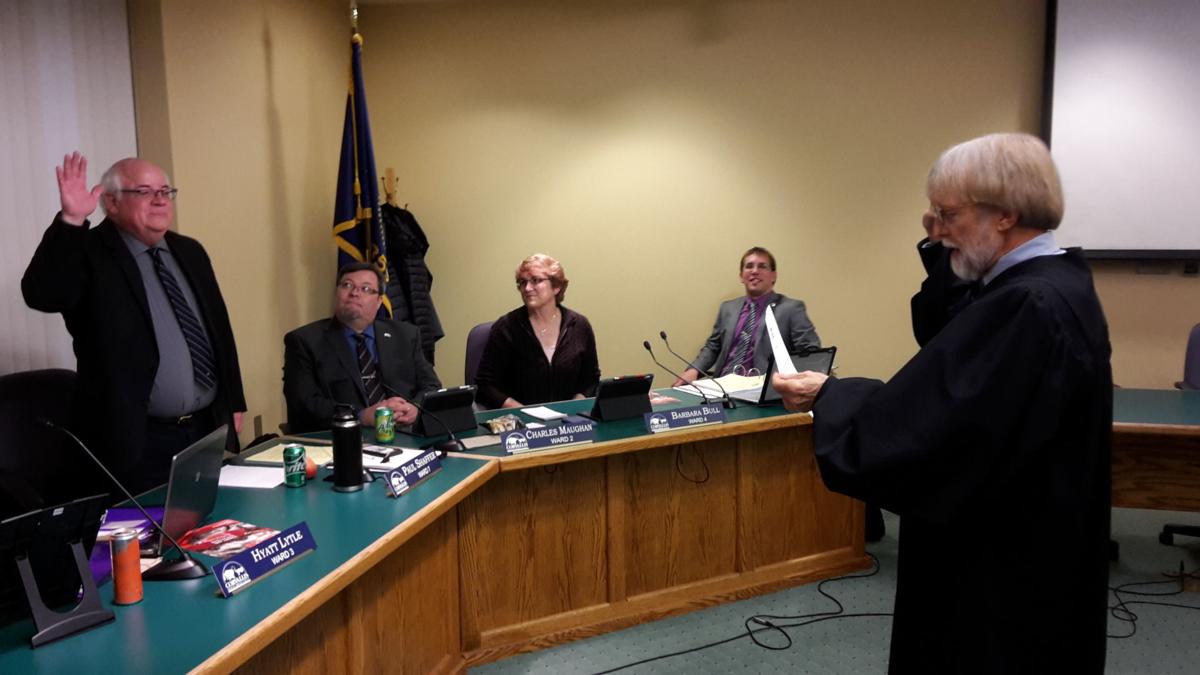 The Corvallis City Council took the first steps Monday night in a three-meeting process that aims to provide a direction for city street maintenance.
The city has 200 miles of streets and eliminating the backlog of deferred maintenance would cost $69 million. The city currently spends $2.55 million per year on street maintenance.
Raising that figure to $4 million per year would slow the rate of the backlog increase but would not prevent the pavement condition index (PCI) to fall below the desired level of 70. Spending more than $6 million per year would keep the PCI at 70 and slightly decrease the backlog.
The council is looking at increasing the street maintenance fee as a way to boost spending on street repairs. The fee is part of the city services bill, which also includes water, storm water, wastewater, transit service, urban forestry and the recently added public safety fee.
City staff estimates that increasing the monthly fee for single-family homeowners $5 would be required to yield the $4 million figure for street maintenance. It would cost residents $8 more for the $6 million plan.
Residential, commercial and retail customers all would pay the increase, as well as nonprofits such as churches, Samaritan Health Services, Oregon State University. No figures were available Monday on how the increase would affect ratepayers other than single-family homeowners.
You have free articles remaining.
The City Council has the power to increase the city services bill without taking the issue to the voters, as it did in November of last year when the public safety fee passed the council on a unanimous vote.
The City Council will review the issue at its Dec. 2 and is expected to take final action at its Dec. 16 session.
• New Ward 7 Councilor Paul Shaffer, a retired technical and policy analyst, was sworn in by Corvallis Municipal Judge Chris Dunfield. Shaffer was elected Nov. 5 in a special ballot required because of the August resignation for health reasons of Bill Glassmire, who was in his third term in the northwest Corvallis precinct.
• Nine individuals spoke during the community comments section about climate action issues. Included was a request for the City Council to fund and participate in a climate action week next April that would culminate in a fair on the 50th anniversary of Earth Day.
Climate action activists also wielded signs outside the fire station at the busy corner of Fourth Street and Harrison Boulevard before the meeting started.
• Before the regular meeting councilors met in a work session at which they continued their review of the city's boards and commissions. Councilors are looking at seven options, with Option 2, in which advisory groups would linked with "functional areas" such as infrastructure and public safety, and Option 5, in which similar existing boards would be merged together (and thus reduce the total amount) drew the most support.
Councilors will continue the discussion at their Dec. 5 work session.