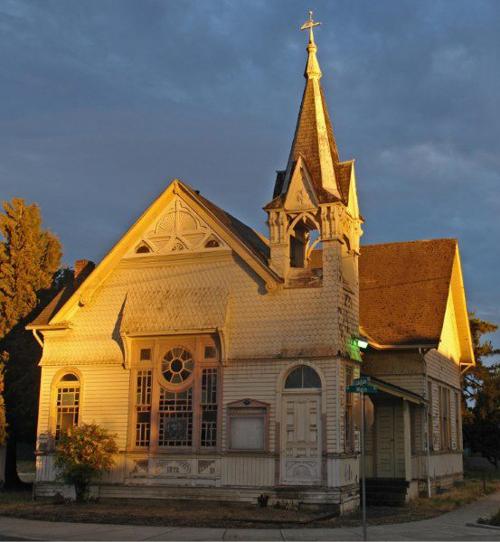 For the historic Cumberland Church, the clock is ticking. 
On Wednesday, the Albany City Council agreed to enter into an agreement with the Cumberland Community Events Center — a nonprofit created by residents hoping to restore the building. It will grant the group the chance to purchase the building for $1 and buy city land to place it on for $69,000.
It's a deal that took more than a year to make, and on Wednesday it came very close to toppling down over a handful of days. 
In June, the council gave the nonprofit 100 days to get everything in place and create a plan to purchase and move the building from its current location at Main Street and Santiam Road. The group's understanding was that the 100 days would begin once the two parties signed an agreement. At least five city councilors were of the understanding that it began during the June council meeting. 
"What I wanted when I said 100 days is, I want them to either obligate themselves or back the heck out, one or the other," Councilor Rich Kellum said. 
City attorney Sean Kidd noted that there were additional issues. If the city were to sell the church to the group before it was ready to be moved, it might cause legal issues in the future. If the nonprofit owns the church but not the land, and cannot move the church, then the city must go through a legal process to tear the church down since, technically, it will no longer own it. 
After nearly an hour of discussion, the board voted 5-1 to enter into an agreement with the group, with Councilor Bessie Johnson casting the sole vote against the motion.
The 100 days, the council said, would be counted starting from the June meeting and expire on Oct. 1. The city also agreed to work with the group to enter into a separate agreement to lease three adjoining parcels in addition to the parcel being purchased for $69,000.
The council will hold a public hearing before the purchase is completed.