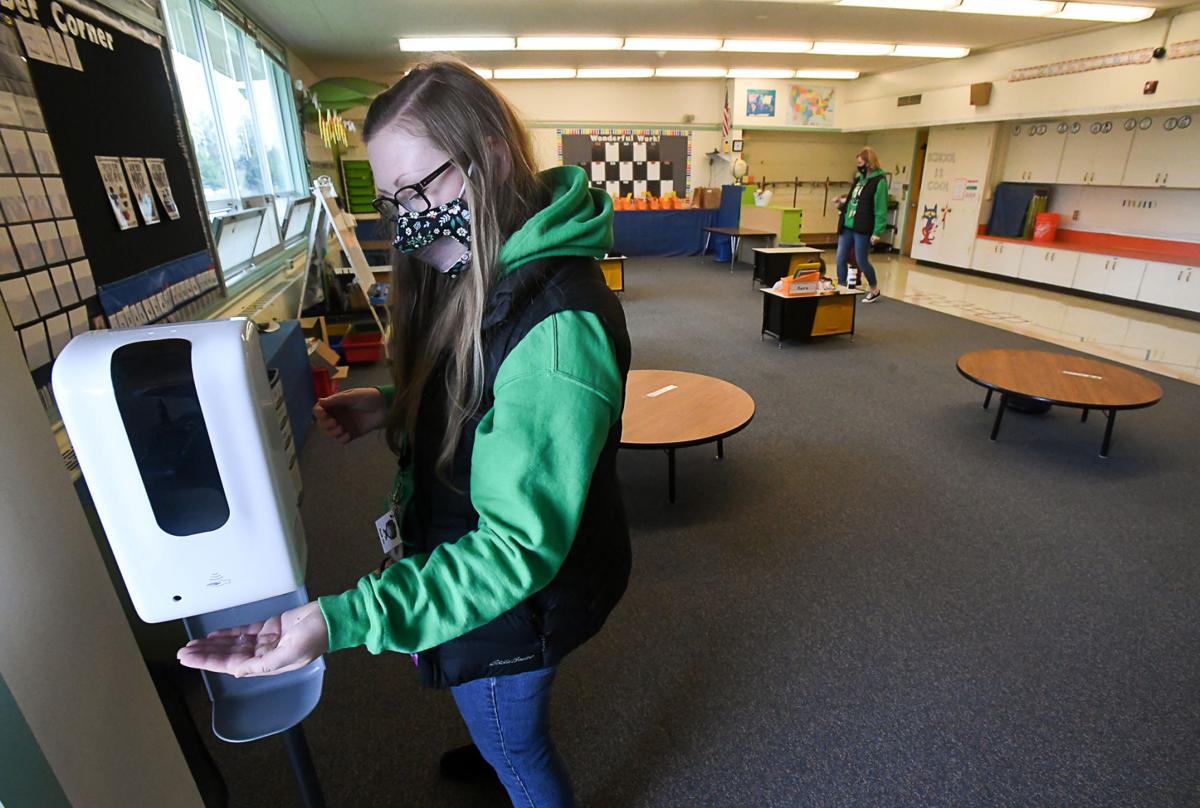 Corvallis School District students in all grades will return to in-person learning on May 3, Superintendent Ryan Noss announced at Thursday night's virtual school board meeting.
On March 8, for the first time since the COVID-19 pandemic shut schools down last spring, the district began bringing some students back into classrooms two days a week as part of a hybrid model that still included some distance learning.
The district used a phased approach that started with kindergartners and added older students one grade and one week at a time. Fifth-graders returned to classrooms this week, with sixth- and ninth-graders scheduled to come back next week and all remaining grades the week after.
Starting May 3, most students enrolled in the hybrid model will be in class four days a week while continuing to learn online on Wednesdays, Noss told the board. Students who are unable to return to in-person instruction will continue to engage in comprehensive distance learning.
According to Noss, two main factors enabled the district to bring students back into school buildings four days a week: new state guidance that allows students to be 3 feet rather than 6 feet apart in classrooms, and a COVID-19 vaccine rollout that is proceeding ahead of schedule in Benton County.
Daily on-site schedules will vary between elementary and secondary schools because of transportation requirements.
"As with every decision we have faced throughout the pandemic, this schedule includes considerations for health and safety and accounts for the diverse needs of the 6,700 students we serve," Noss said in a news release.
Support local news coverage and the people who report it by subscribing to the Corvallis Gazette-Times.
"This schedule is inclusive of students that are able to return for on-site learning and those who need to continue to learn from home," he added. "It also maintains the academic relationship between students and the teacher(s) they have been learning with throughout the school year. This schedule also takes into consideration the role transportation plays in getting our students to and from school and the requirements to maintain additional space between students during recess or when eating at school."