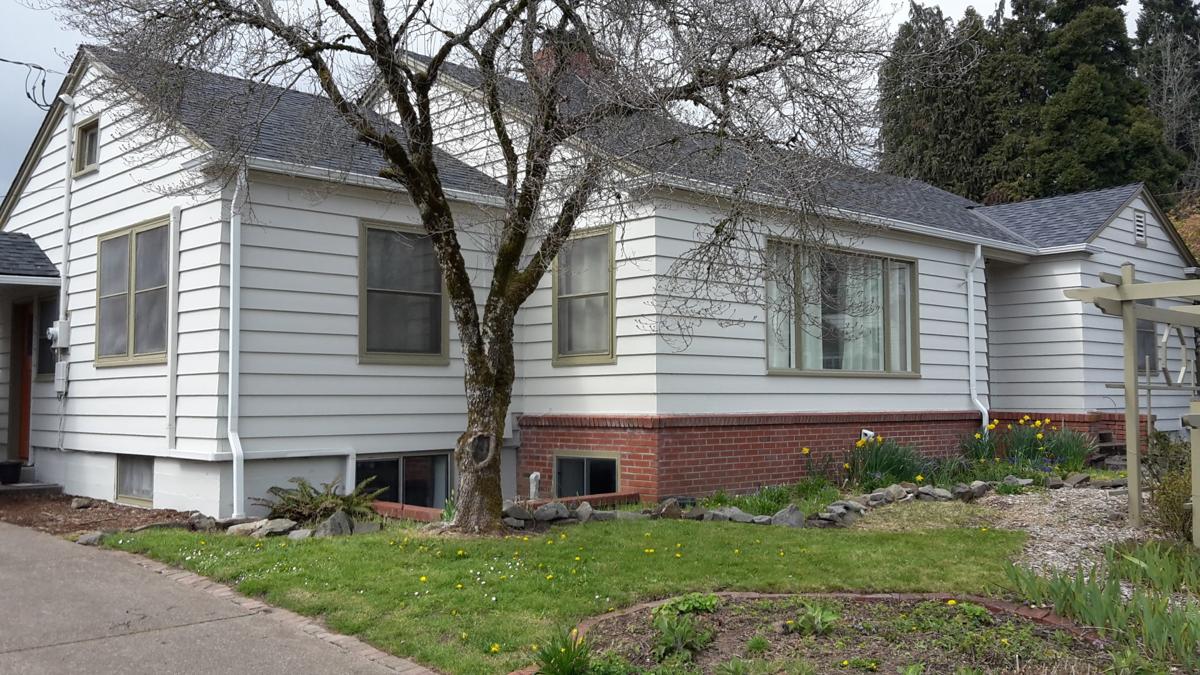 Weekend one of a re-opened Corvallis was far from problem free.
Mayor Biff Traber set aside the planned agenda for Monday's remote City Council meeting by elevating a discussion of the coronavirus challenges to the beginning of the session.
Three issues were discussed: reports of large crowds violating social distance policies at the Downward Dog on Monroe Avenue, similar problems at the Corvallis Farmers' Market and a serious downtown vandalism incident (see Page A1 for more on the vandalism).
Dave Busby, the emergency planning manager with the Corvallis Fire Department, said "they were just overrun" about the Downward Dog, where large crowds persisted for hours on Friday.
"Community members complained and the establishment received a call from OSHA," Busby said.
"It's a tough challenge to get the message out and to get people to buy into it. I wear a mask because I care about (others), and I think a lot of people out there want to do the right thing."
Ward 2 Councilor Charles Maughan told of similar issues at the Saturday farmers' market.
"People were just care free," he said. "There were big crowds, few people were wearing masks and everyone was not practicing social distancing."
"I'm concerned about these big crowds," said Ward 7 Councilor Paul Shaffer. "It's not OK."
"The message from the (city-county) emergency operations center and the city will not change," City Manager Mark Shepard said. "We will continue to be cautious and await further developments."
Traber flipped the agenda because he thought that a public hearing on a historic resources issue, which was scheduled to open the session, "wouldn't take too long."
It took councilors 90 minutes to reach a decision amid a tangled web of land-use concerns involving an application to alter the windows and doors at historic home on Northwest 30th Street. And it was a public hearing with no live testimony, which under normal circumstances might have pushed the hearing length to the two-hour mark.
On April 14 the Corvallis Historic Resources Commission voted to deny Paul Yager's application to change out the windows and doors, which he planned to do when the rental property was slated to be empty in July. The HRC said that it had not received enough information from Yager to approve the plan when it denied his proposal.
The six-bedroom, two-bathroom house just yards north of Oregon State University rents for approximately $4,000 per month.
Councilors ultimately voted 6-3 to overrule the HRC decision and tentatively approve the alterations plan pending formal findings that will go before councilors June 1.
Councilors passed two amendments, while a third potential amendment was withdrawn.
One amendment asserted that the measurements and tolerances required for the windows should match those that would have existed had the decision been taken at the director's level. It passed 9-0.
A second amendment updated one of the conditions of approval in the staff report. It requires that door replacements must be made of wood. It also passed 9-0.
On the final vote Jan Napack (Ward 1), Hyatt Lytle (Ward 3), Barbara Bull (Ward 4), Charlyn Ellis (Ward 5), Shaffer and Andrew Struthers (Ward 9) voted to approve the alterations plan, with Maughan, Nancy Wyse (Ward 6) and Ed Junkins (Ward 7) voting "no."
"I have tremendous respect and appreciation for the HRC," Shaffer said, "and we need to keep faith with them. I believe that this is an improvement on what was already there. I hope the HRC is OK with the change."
"I have a lot of discomfort with the entire process," Junkins said. "This was avoidable. I think that there is information that is missing even now."
Councilors also worked on updating their council policies and a proposal to provide $8,000 in assistance to the men's cold weather homeless shelter in a meeting that was in its fifth hour as the newspaper's press time approached.
Concerned about COVID-19?
Sign up now to get the most recent coronavirus headlines and other important local and national news sent to your email inbox daily.