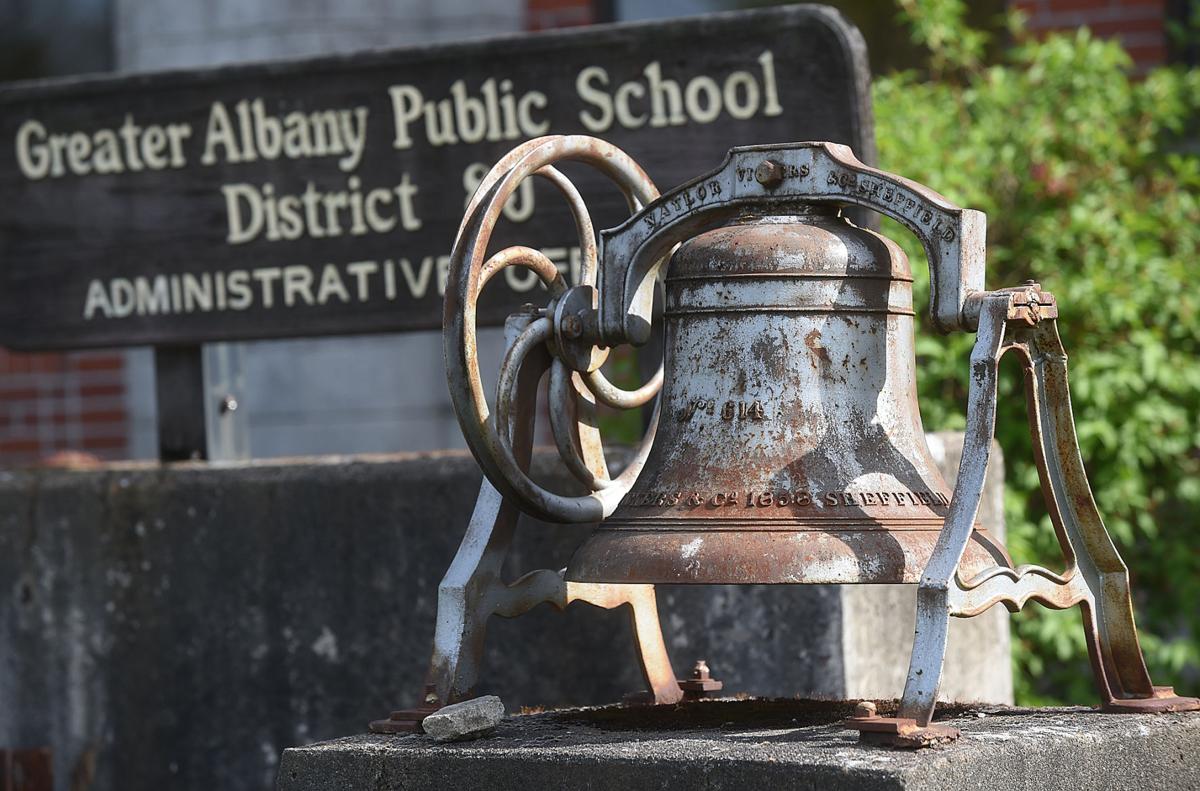 Student resource officers — Albany Police Department personnel who work in the city's schools — have been pulled from Greater Albany Public Schools as COVID-19 cases continue to see classrooms shuttered to in-person learning. 
While student resource officers, or SROs, have ignited debate nationally, the decision to pull them from GAPS is based in finances — not controversy. 
"We have entered into what I would call a gentlemen's agreement to pause payment for SROs," Superintendent Melissa Goff told the school board Monday night. 
The school district pays for half the cost of the city's personnel in the schools — around $159,000 — but both the city and the district are grappling with budgetary concerns. 
The pandemic has not only closed schools to in-person learning, meaning there are no students in the buildings for SROs in interact with, it's also caused a budget crunch across departments. 
The city of Albany was facing what was estimated to be an $11 million shortfall in the next biennium prior to the pandemic. Going into the next budget cycle, City Manager Peter Troedsson has said the city could be faced with examining cuts to services. 
Likewise, the district was expected to receive additional funds from the state after the Oregon legislature passed the Student Success Act. It would have meant $2 billion more for classrooms around the state derived from a tax on certain businesses that meet a revenue threshold. 
But the arrival of the pandemic — and the subsequent business closures it caused — has impacted that money and GAPS is only expected to see about 30% of what it had scheduled. 
Pausing SRO officers, Goff said, is part of a district-wide examination of contracted services and where GAPS can continue to cut costs. 
"It's worked out for the city and for us in saving us those dollars," Goff said. 
According to Albany Police Chief Marcia Harnden, GAPS has paid for the SRO officers and the department will refund the district based on the COVID-19 closures. 
Those officers usually assigned to schools, Harnden said, are currently covering patrol shortages within the city and still on duty. 
"We really appreciate their partnership," Goff said of the APD, adding that the district is also working with the department to determine statistics on referrals from the SRO program and will continue to examine data related to the SRO program. 
Get local news delivered to your inbox!
Subscribe to our Daily Headlines newsletter.