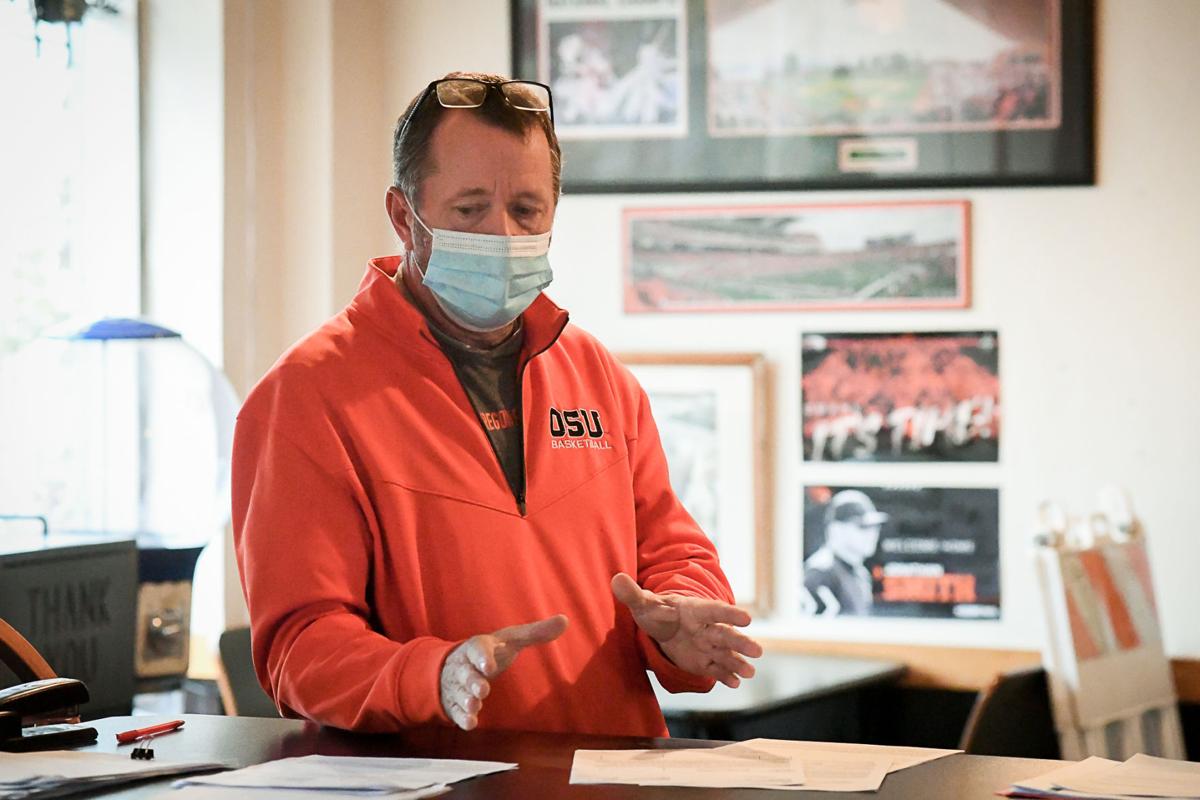 Mid-valley businesses that received surprising and unwelcome increases in their unemployment tax rates last year look like they are about to get some relief.
Businesses shut down by the pandemic found that their COVID-fueled layoffs led to a bigger responsibility for keeping the state's unemployment coffers full. Rates for some businesses more than tripled.
"To be frank, the idea that unemployment insurance rates increased is reprehensible," said Republican state Rep. Shelly Boshart Davis of Albany. "The massive majority of those small businesses with rate increases was due to no fault of their own."
Boshart Davis signed on as one of the chief sponsors of House Bill 3389, which passed the House unanimously on April 15 and will have a public hearing Tuesday before the Senate Committee on Labor and Business.
HB 3389, introduced by Paul Holvey, a Eugene Democrat, would:
• Modify requirements regarding calculation and payment of unemployment insurance taxes.
• Extend from 10 years to 20 years the look-back period used to determine Unemployment Compensation Trust Fund solvency level.
• Provide that 2020 and 2021 are not included as the high-benefit cost period in the 20-year look-back period.
• Provide that the experience rating used to determine an employer's 2020 tax rate will also be used in 2022, 2023, and 2024.
• Allow employers to defer payment until June 30, 2022, of up to one-third of the tax owed in 2021 if their tax rate increased by at least 0.5 percentage points between 2020 and 2021. The tax deferrals would not accrue interest or penalties.
• Forgive a percentage of deferred 2021 taxes depending on amount the employer's tax rate increased in 2021 and if the employer is in good standing. 
Support local news coverage and the people who report it by subscribing to the Corvallis Gazette-Times.
"Multiple bills were introduced, and many many more conversations were being had among legislators," Boshart Davis said. "This bill was born of multiple legislators from both parties deciding this was a concept that needed to be had as it was of upmost importance."
Oregon's unemployment fund remains in strong shape overall, although its balance fell from $5.1 billion to $3.8 billion in the first 10 months of the pandemic. Employers with the highest layoffs tend to pay the greater amount into the trust fund, but HB 3389 backers found that only 20% of Oregon's employers, including the restaurants, bars, gyms and other businesses hit hardest by the pandemic, were set to cover nearly all of the projected $183 million increases during 2021.
Also, because the rates are set for three-year periods the burden for those business would be locked in.
Bob Van Vleet, who owns the University Hero sandwich and 5th Street Growlers in downtown Corvallis, was one of the merchants caught in the unemployment vise. His $125 monthly unemployment insurance bill soared to $470 under the new rate structure, a predicament noted in a November 2020 story in the Gazette-Times and Democrat-Herald.
"I would like to thank the legislators who have listened to and heard the concerns of business owners in Oregon and have taken appropriate steps to roll back this devastating unemployment tax increase," Van Vleet said.
"Many small — and large — businesses are having a hard-enough time making it through these challenging times, and this rollback will help us all get through this."
"This is one example of the Legislature being responsive, but it's not enough. Small businesses are rightfully angry at the government with their OSHA rules, with continued regulation and taxation, lack of understanding on how business works, constant changing of rules and guidelines, lack of consistency across types of businesses and organizations, and finally the lack of recognition of the economic and social investment small businesses bring to their local community and the state.
"We do not recognize enough and support the job creators, the risk takers, and the backbone of our community."