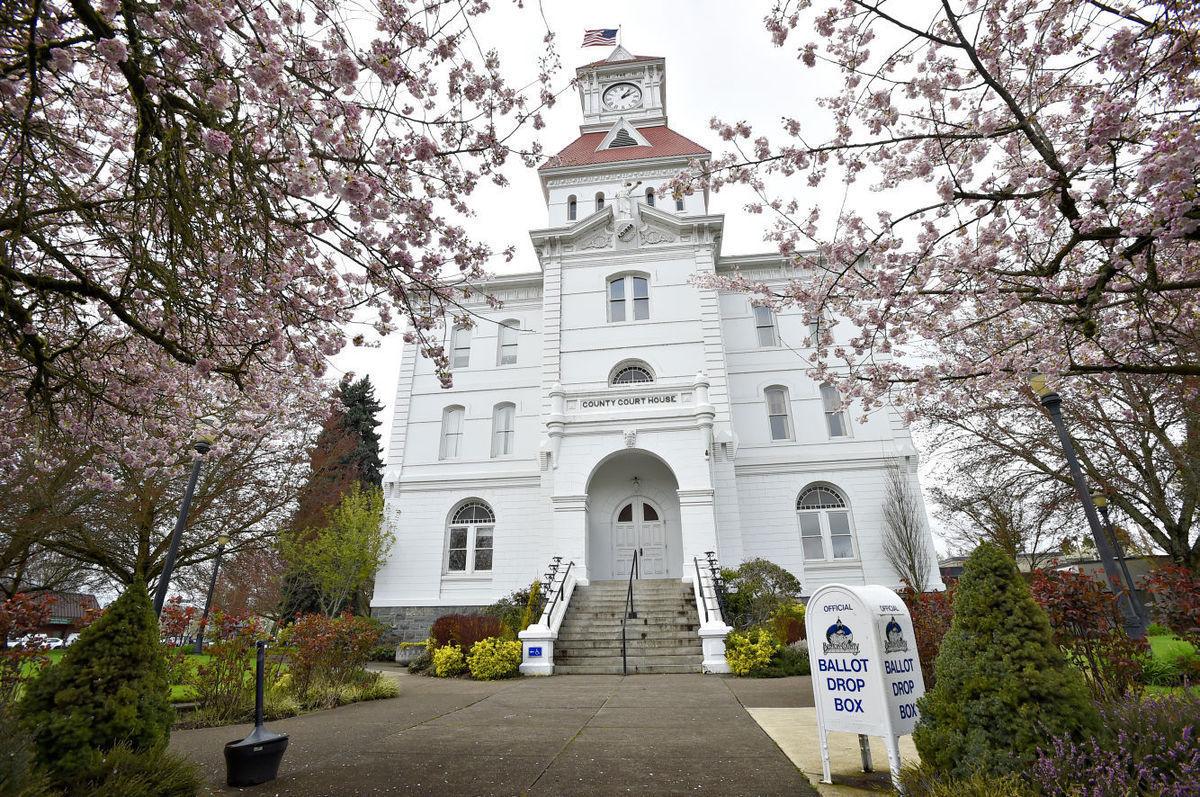 Benton County has revised its projections of the public health impacts of COVID-19 based on an updated set of assumptions, and the future is looking a little less bleak.
In late May, Health Department data analyst Peter Banwarth, in a presentation to the Benton County Board of Commissioners, painted a fairly grim picture of the likely course of the disease given three different scenarios based on varying levels of public health intervention and public cooperation.
The best we could hope for, he told the commissioners, would be 50 additional deaths from COVID-19 over the next 12 months while the worst-case scenario would be 160 coronavirus fatalities. (To put that in perspective, the county has so far recorded a total of 160 cases of COVID-19 and six deaths from the disease since the pandemic began.)
On Tuesday, Banwarth provided a new set of computer-modeled projections based on some revised assumptions.
The model includes a current baseline county population of 65,000 people, down from the pre-COVID level of 93,000, primarily because Oregon State University is out of session and many students, faculty and staff have left the county. The model further supposes that 15,000 people will return to the area on Sept. 21, when OSU is set to reopen, of whom 15 or so can be assumed to be infected with the coronavirus.
The model also takes into account the different age groups of county residents, all of which different rates of social mixing, rates of hospitalization for COVID-19 and mortality rates from the disease.
Banwarth reached a number of conclusions using the revised model, again divided into three scenarios:
Baseline: COVID-19 is mostly controlled through the winter, in part by resorting to policy interventions such as shutting down schools and rolling back business reopenings in response to rising case numbers.
No policies or interventions: This "counterfactual" scenario assumes a hands-off approach that does not involve any government interventions even as case counts climb.
Public health champions: Relies on individual actions such as wearing face masks, physical distancing and cooperating with contact tracers to keep the infection rate low.
According to Banwarth's modeling, the baseline scenario would result in a peak active infection rate for the county of about 200 cases (up from an estimated 100 active cases at present), 9,000 cumulative cases (up from 160 to this point), an average of 170 new infections per week, a peak hospitalization rate of two patient per day, and a total of 35 additional coronavirus deaths between June of this year and June 2021.
(Some of those numbers – specifically peak active infections, cumulative infections and new infections per week – are based on estimated numbers of actual infections, which are several times higher than confirmed infection rates, Banwarth noted in his presentation.)
The "no policies" scenario would result in as many as 1,300 peak active infections, 32,000 cumulative infections, 700 new infections per week, a peak hospitalization rate of 12 per day ("which would seriously tax our hospitals' capacity") and 120 more deaths.
If the "public health champions" scenario can be achieved, however, the numbers are considerably less frightening: a peak of 75 active infections, a total of 3,700 cumulative infections, an average of 60 new infections per week, no more than one daily hospitalization and a total of 22 additional deaths.
"We are not currently in this (public health champions) scenario," Banwarth noted. "We could get there … but I would not say we are currently there."
Compared to his bleak forecast in May, however, he acknowledged that the revised projections are an improvement.
"Things are looking a little better compared to previous projections in terms of very severe outcomes," Banwarth said.
Concerned about COVID-19?
Sign up now to get the most recent coronavirus headlines and other important local and national news sent to your email inbox daily.