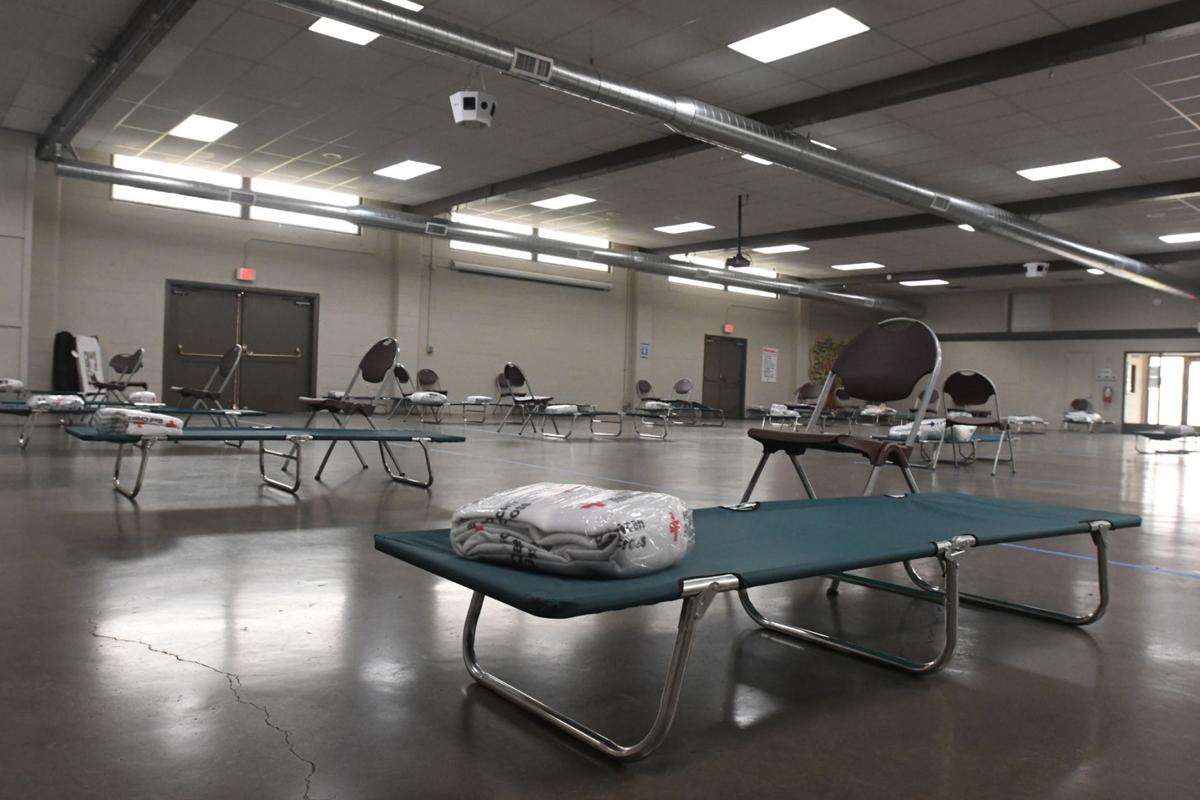 About 600 people evacuated from the state's wildfires are staying in Corvallis-area hotels, thanks to help from the Red Cross.
Bryan Lee, Benton County's emergency services manager, reported Tuesday morning during the Board of Commissioners meeting that more than 70 of those are from a Medford assisted living facility.
Lee said he believes there are likely more evacuees using area hotels.
"We're doing everything we can to reach out to those hotels and coordinate supplies and resources and services as much as possible," he said.
As of Tuesday morning, there were 53 people using the Benton County Fairgrounds as an evacuation site, staying in RVs and other vehicles there, Lee added.
Lee said no one is using the clean air overnight shelter set up at Linus Pauling Middle School in Corvallis and that the county will begin demobilizing the shelter later this week. The county will be ready with the shelter if necessary, but it doesn't want to overstaff it and will turn it back over to the Corvallis School District if it is not needed.
Donations from the community for evacuees will be moved from the Corvallis-Benton County Public Library to the fairgrounds auditorium, where those displaced from their homes will be able to find items that they need. The donation site at the library was closed Monday. The fairgrounds is also being used for meal distribution for evacuees.
Excess donations will be sent to a central warehouse run by the Oregon Office of Emergency Management.
Lee said there are currently no outstanding needs in the state.
"Everyone is overwhelmed with the generosity and donations pouring in from the community," he said, adding that the plan is to run local wildfire response operations from the fairgrounds through the end of next week.
Organizers will talk with evacuees to make sure those operations aren't closed down too early.
The commissioners' meeting then turned to COVID-19 and the work being done by area officials to slow the disease, including those surrounding the return of students to Oregon State University.
Charlie Fautin of the Benton County Health Department reported that the county's case numbers per day and per week have dropped slightly in recent weeks but that the better numbers don't account for potential spread that may have occurred during Labor Day weekend.
Conversely, the number of contacts per case have continued to increase slightly, which Fautin calls a "worrying trend."
"People are apparently mixing a little bit more," he said. "We are waiting to see what kind of cases result from the combination of Labor Day, of some schools starting, of a lot of people closing doors and windows, moving inside."
The move indoors caused by poor air conditions in the past week includes faith communities that previously met outdoors, Fautin said.
The county has worked intensively with Oregon State the past few weeks on its planning for testing, isolation and quarantine regiments.
Resident advisers moved in recently, providing a "dry run" involving rapid testing that will be used as OSU's residence hall move-in begins Friday, Fautin said.
The university is expecting between 2,000 and 2,500 students total — 400 to 500 per day — to move into the halls. The exact number is uncertain because OSU has waived its pre-commitment deadlines.
Oregon State plans to begin weekly on-campus TRACE testing in about two weeks.
OSU's fifth round of community TRACE testing in Corvallis, originally planned for last weekend, was canceled due to air conditions. It has been rescheduled for the last weekend of the month.
Lili'a Neville, the county's public information officer, said the county plans to be proactive in its efforts to promote messaging about COVID-19, flu shots and other immunizations to OSU students starting at the end of the week.
The county is involved in a joint public health education campaign with Oregon State and the city of Corvallis.