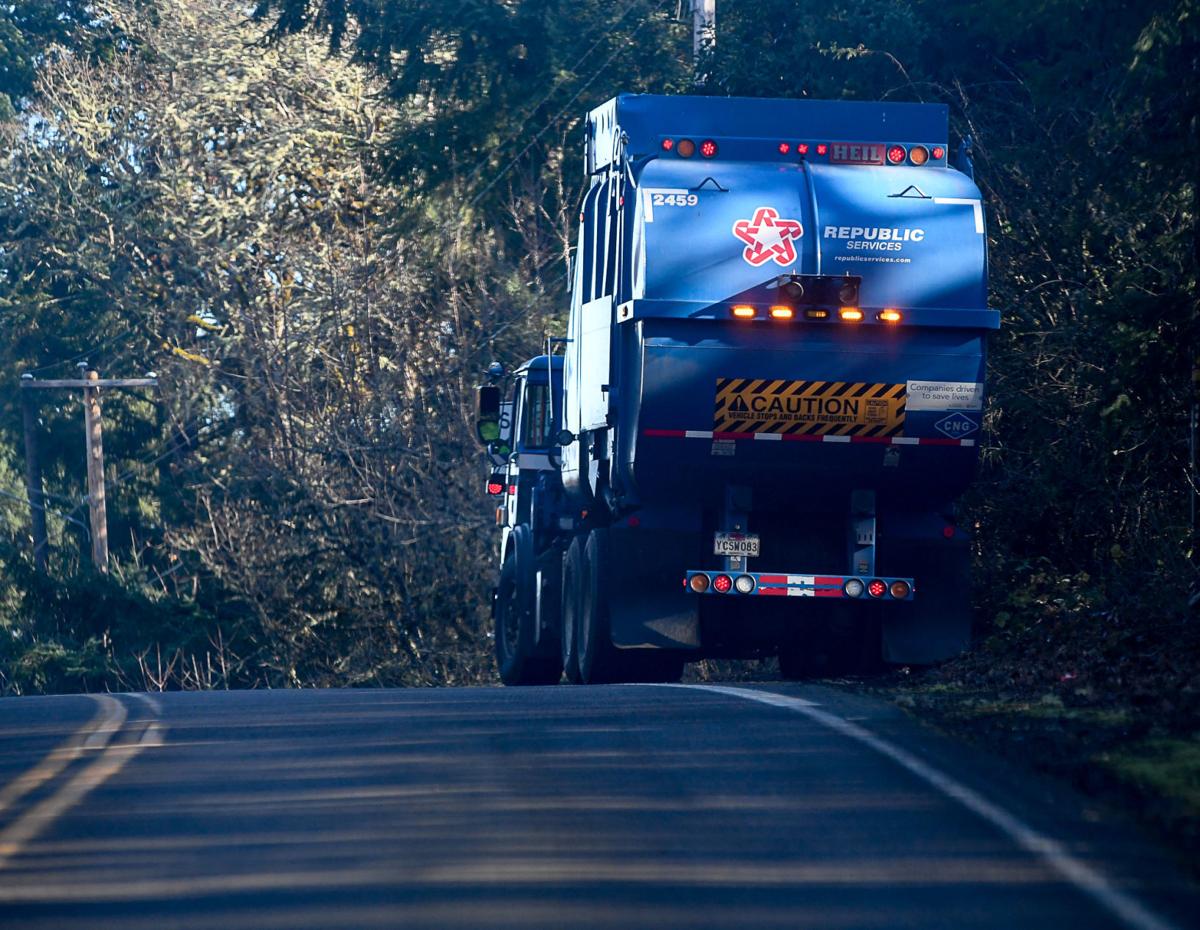 Garbage rates are going up for Benton County residents.
The Benton County Board of Commissioners voted 3-0 on Tuesday to accept an annual report from waste hauler Republic Services that included a recommended 3% increase in the monthly fees it charges customers in unincorporated areas.
On average, residential customers in those parts of the county will pay $1.03 more a month for garbage and recycling pickup starting Jan. 1.
The price hike is based on something called the "refuse rate index," a formula that combines information from the widely used consumer price index with data on the cost of providing curbside recycling, landfill and other industry-specific services.
Since 2014, the county has agreed to let Republic Services use the refuse rate index to calculate price increases for the coming year unless the index exceeds 5%. At that point, a rate increase would require a vote by the county commissioners.
You have free articles remaining.
Municipalities within the county have adopted a similar approach, which tends to result in a modest rate increase every year. Some other jurisdictions, such as Linn County, still require government approval for any rate increase request, which tends to result in price hikes that are less frequent but generally steeper, according to Julie Jackson, the regional municipal relations manager for Republic Services.
"We think these annual adjustments are easier for people because they're smaller than getting a 9 or 10% increase all at once," Jackson said.
Rates vary depending on where people live in the county, what package of services they have, frequency of pickup and other factors, Jackson said.
For instance, a residential customer in unincorporated Benton County with a single 32-gallon trash cart and weekly pickup currently pays $29.22 a month, while a customer with similar services in Corvallis pays $21.68. Rates for commercial and industrial customers are different.
Rate increases vary as well, based in part on the cost of providing services in different areas. So while the rate for rural Benton County residential customers is going up 3% for 2020, Corvallis residents will see a 2.84% increase.
"It just has to do with the cost of doing business in a particular area," Jackson said. "Density makes a big difference."