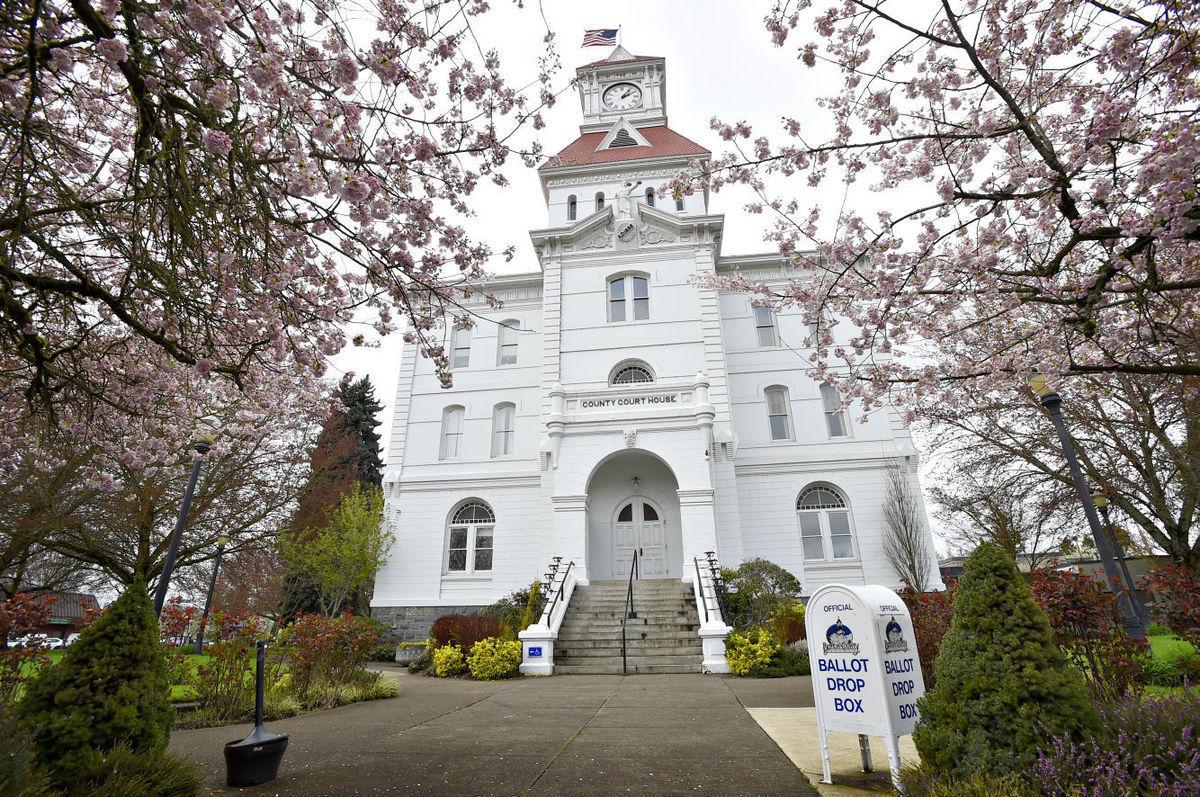 In a bid to ease voter fears, the Benton County Board of Commissioners on Tuesday resolved to limit the initial tax rate for a proposed 911 district to no more than 45 cents per $1,000 of assessed valuation.
Measure 2-124, which appears on the ballot for the Nov. 5 election, asks Benton County voters to approve a new county service district to help fund the countywide 911 emergency dispatch center. The district would cover all areas of the county except North Albany, which is served by a dispatch center in Linn County.
If it passes, the measure would establish a maximum permanent tax rate for the district of 65 cents per $1,000 of assessed valuation. The county commissioners would set the tax rate every one to two years as part of the budgeting process. Under state law, they could choose to levy a lower rate but would be prohibited from exceeding the 65 cent maximum.
Backers of the proposed taxing district have said repeatedly that current needs could be met with an assessment of 45 cents per thousand. According to a financial feasibility study prepared by dispatch center staff, that assessment level would raise $3.7 million a year for additional staffing and equipment.
At 45 cents per thousand, the owner of a $350,000 home would pay an additional $13.13 per month in property taxes. At the full rate of 65 cents, the monthly tab would be $18.96 for the same $350,000 home.
Despite repeated assurances from the measure's supporters that they would be happy with the lower rate, some voters apparently are concerned the board would assess the full amount.
On Tuesday, County Administrator Joe Kerby forwarded a request from Corvallis City Councilor Nancy Wyse to issue a formal statement of intent to set the assessment at the lower rate.
"She feels as though there would be more people who would support the ballot initiative if you were to make some sort of statement to that effect," he told the board at its morning work session.
You have free articles remaining.
"Our intent all along has been to keep the rate at 45 cents," Commissioner Pat Malone said.
Commissioner Xan Augerot said she would support such a statement, but Commissioner Annabelle Jaramillo expressed reservations about creating an expectation that the rate would never rise above the 45 cent level.
"My concern is does it lock us in for the future? At some point, it's not going to be enough," she said.
County Counsel Vance Croney told the commissioners that, as elected officials, they were free to make a statement on the issue. But he cautioned them against asking county staff to prepare specific language for a resolution, saying that could be considered electioneering under state law.
After some discussion, the board voted to put the matter on the agenda for the noon meeting, where the commissioners voted unanimously to state their intent to set the assessment for the first year of the taxing district at no more than 45 cents per $1,000 of assessed valuation.
In other action on Tuesday, the commissioners:
• Approved $724,000 in funding for previously identified capital improvement projects.
• Voted to dedicate 70% of net revenues from a new 3% transient lodging tax to facilities improvements at the Benton County Fairgrounds. The tax is expected to generate about $600,000 a year.
• Endorsed the Energy Innovation and Carbon Dividend Act, a proposal in Congress to establish a "fee and dividend" system that would tax climate-altering carbon emissions and pass the money to taxpayers to offset higher prices for consumer goods and services.