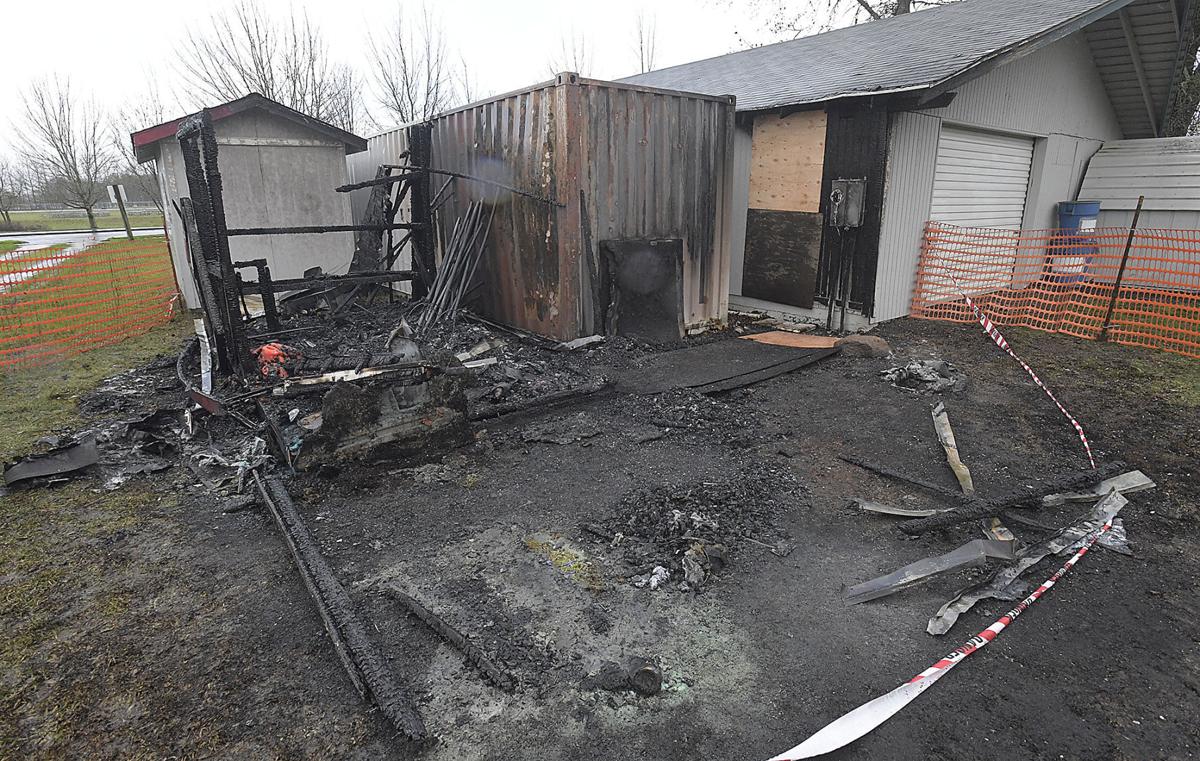 AYSO is asking for help to replace equipment lost in a fire early Sunday morning at Timber Linn Memorial Park in Albany.
Regional Commissioner Aaron Falotico said that the organization, which heads children's sports in the area, is coping with between $7,000 and $10,000 in lost storage and equipment after one of its two sheds burned down at the park.
Crews responded to the fire on Sunday morning around 4:28 a.m. and extinguished it within a half-hour without injuries, according to a fire department spokesperson. Law enforcement is currently seeking information from people who may have seen activity in the area of Price Road of Blue Ox Drive SE between midnight and 4 a.m. They're also asking for information on activity or vehicles seen in the Timber Linn parking lot in the same time frame.
The spring season is set to start at the end of March and, luckily, the shed that was destroyed held the fall season equipment.
"It still sets us back," Falotcio said, noting that the jerseys and other materials the organization used for spring sports were housed in the destroyed shed.
Other items lost in the fire include a large canopy, signage, training material, chairs, uniforms, cleats, an air horn, soccer balls and a brand new box of orange cones.
The shed itself — which was built and donated 10 years ago by Lacomb resident Andrew Mason — is a loss as well. It's less storage space for the organization, and umpires and referees used the space to change before games.
"Right now, the biggest loss for the upcoming season is pennies," Falotico said, describing the mesh jerseys teams used for interleague play.
Most of the equipment was purchased over the years but the pennies, goal-keeper jerseys and cones were new and purchased using membership fees, donations and fundraising funds.
AYSO has set up a GoFundMe page and is also taking donations through its Facebook page and via email. For more information or to donate, email fundraising@ayso870.org or visit gofundme.com and search "AYSO 870 Equipment Shed" to find the campaign.
Get local news delivered to your inbox!
Subscribe to our Daily Headlines newsletter.