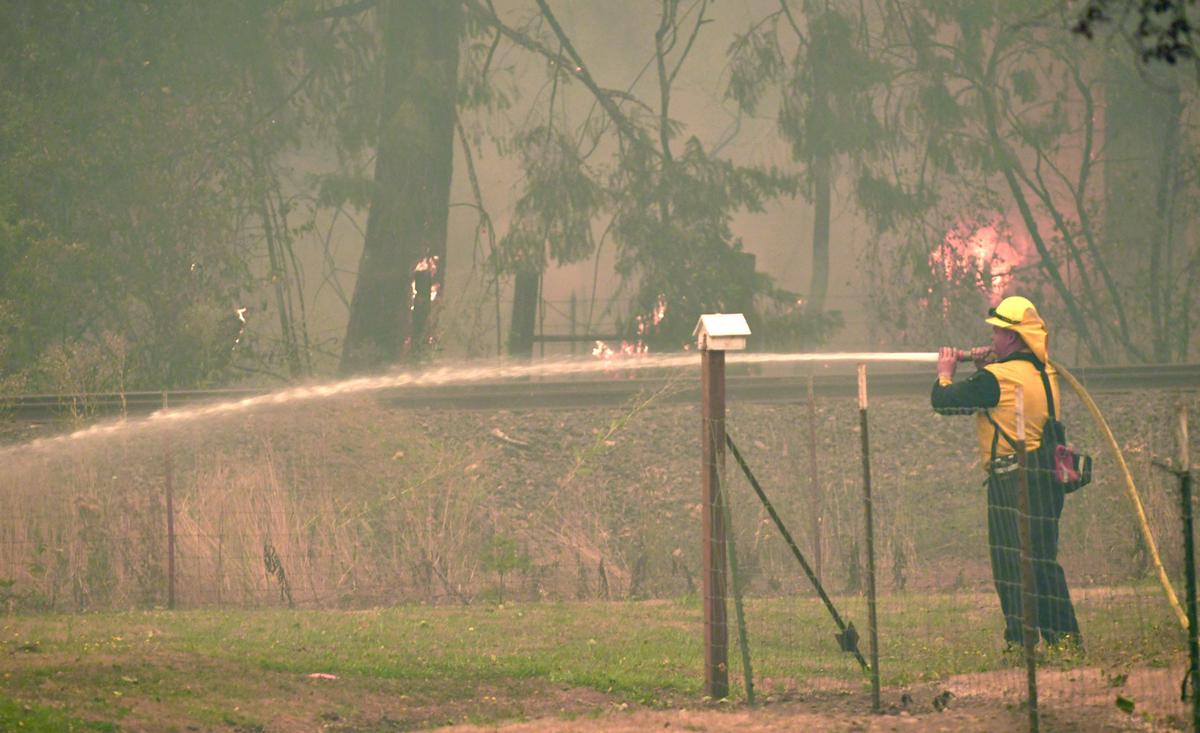 (Updated 7 p.m. Thursday, Sept. 15)
Residents in several parts of Linn County affected by wildfires have been instructed to leave the area for their own safety.
The Linn County Sheriff's Office is coordinating evacuation efforts with other law enforcement and fire agencies as well as state government.
Residents who have been evacuated will be notified by cell phone alerts, the Linn-Benton Alert System and social media when it is safe to return home. 
Residents are asked not to call 911 unless they have an active emergency.
Evacuation alerts
Level 3 "go now" evacuation orders remain in effect for the following areas:
• The area east of Cedar Mill Road on Lyons-Mill City Drive, north to the Linn County line and south to Thomas Creek, then east to the Linn County line remains at a Level 3 "go now" evacuation status. 
• The communities of Mill City, Gates, Detroit, Idanha and Marion Forks to the east Linn County line are still at Level 3.
Level 2 orders, meaning people need to be prepared to evacuate immediately if their status is upgraded to Level 3, are in effect for these areas:
• The city of Lyons, including 16th Street behind Freres, Clipfell Lane and all areas from the railroad tracks that intersect with Highway 226 and north to the Linn/Marion County line, east to Cedar Mill Road, south to Thomas Creek Drive has been downgraded to a Level 2 "get set"  evacuation area.
A Level 1 alert — meaning residents should make preparations to evacuate if need be — is in effect for the following areas:
• A previous Level 2 evacuation order has been downgraded to Level 1 for Upper Calapooia Road, Crescent Hill Road, Brush Creek Road from Highway 228 to the county line and all side or spur roads off these roads near Holley and Crawfordsville.
• The area south of Highway 226 at Lyons, including the McCully Mountain road system, Rashmar Road and Substation Drive, has been downgraded to a Level 1 "get ready" evacuation alert. 
• Residents in need of shelter should go to the Linn County Fair & Expo Center, 3700 Knox Butte Road E in Albany. At this time, the Expo Center has room for people but all livestock facilities are full.
• The Benton County Fairgrounds, 110 SW 53rd St. in Corvallis, is also available for residents needing shelter. It also has livestock corrals available for animals displaced by the wildfires.
• Lebanon Calvary Church, 633 Park St., is open as a shelter.
• Willamette Speedway, 36606 Airport Drive in Lebanon, is open for RV parking.
Road updates
• Gates Bridge East is closed.
• Highway 22 is closed eastbound at the intersection with Highway 226 and westbound from Idanha.
More info
Be the first to know
Get local news delivered to your inbox!