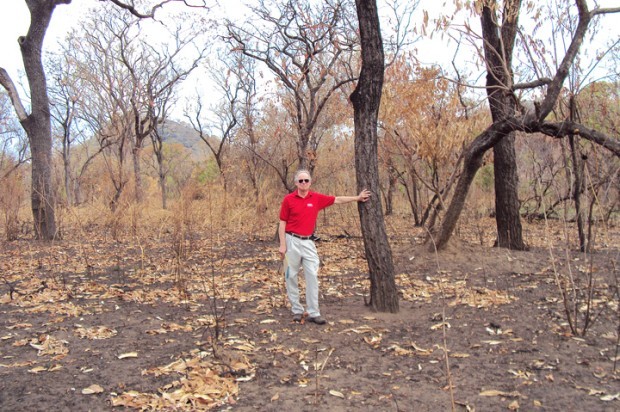 Albany City Manager Wes Hare is back from three weeks in an Ethiopian city, where he assisted in improving public sanitation facilities and in developing a waste disposal system.
Hare, 57, left for Ethiopia on Nov. 28 under the auspices of the International City-County Management Association and returned on Dec. 22.
He began advising countries on various municipal issues about 20 years ago with a trip to Japan. Since then, he has traveled to Indonesia, Iraq, Croatia, Sri Lanka, Lebanon and Pakistan.
Before Hare's arrival in Gambella, a city of about 40,000 people in the western part of Ethiopia near the Sudan, there was no garbage collection and the 10 public toilets installed a decade ago were no longer used because they had not been maintained.
Recognizing the financial and cultural situations in Gambella, Hare took a minimalist approach to helping solve the two problems: "I explained that these were some steps we could take in the short term to make something happen," he said.
"The garbage in Gambella goes a little bit of everywhere," Hare said. "No one maintains a dump. People just dump stuff in places they've historically put it, they throw it into open spaces or pile it in the roads and burn it, where it smolders continuously."
Because there was no money to buy a fleet of disposal trucks, Hare suggested that neighborhood organizations hire people at low wages to drive donkey carts around with drivers picking up garbage on a regular basis and then depositing it in a centrally located trash container. Later, a garbage truck could haul away the refuse to a place outside the city.
He said city leaders appeared to be receptive to that.
The 10 public toilets in Gambella have not been used for quite a while. Hare proposed that three of them be refurbished and overseen by the well-organized women's federation operating in the city. He suggested that the federation charge each person a fee for using a toilet, which would pay for routine cleaning and maintenance.
"People were open to what I had to say," Hare said. "Volunteers in this program are usually seen as someone trying to help and that puts you in a pretty good position. I hope change comes, and that's why I do this to try to make things better."
Hare primarily uses his vacation time when he travels, but in some cases he has taken a leave of absence.