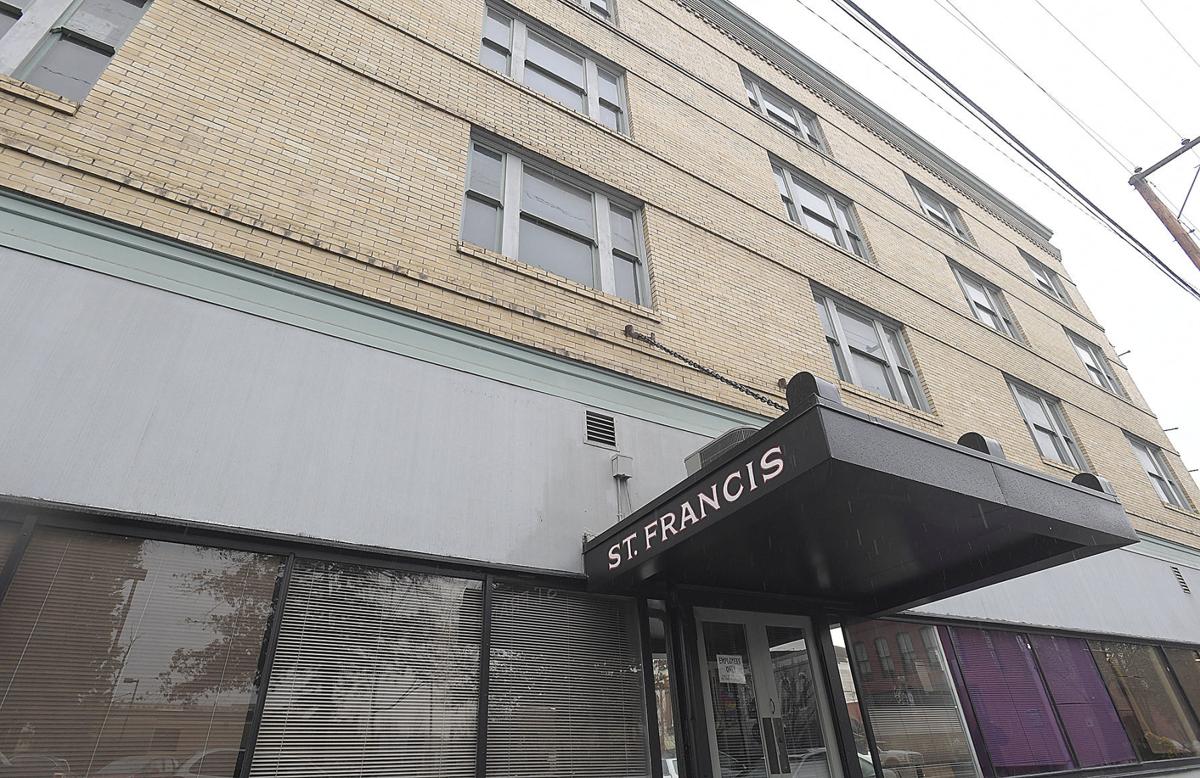 The Albany Revitalization Area on Wednesday took the first public step to simultaneously purchase and sell the St. Francis Hotel and Rhodes Block buildings in downtown Albany within the next four months. 
The body's advisory board, the Central Albany Revitalization Area, heard a presentation from MMVentures that consisted of historic and current photos of the buildings. Plans included in the presentation ranged from hotel, retail and meeting space on the street level to apartments and Airbnb rentals on the upper floor. 
ARA directed staff in July to obtain an option-to-purchase agreement for the building. Economic Development Manager Seth Sherry then searched for a developer, meeting with a half-dozen interested parties, and consulted with CARA. 
Those discussions were not held in public. 
"Under ARA direction, staff encouraged Marc Manley (of MMVentures) to bring his offer (for the buildings) forward," Sherry said Wednesday. 
City staff now has four months to enter into a development agreement with MMVentures that will include more concrete plans for the buildings. Once an agreement is reached, it will come back before ARA and the board will simultaneously buy the building for $650,000 and sell it to MMVentures for $700,000. 
"Why are we in the middle?" board member Alex Johnson II asked, regarding the multi-step process.
The agreement, Sherry said, came down to control. MMVentures would be bound to the terms of the development agreement with ARA in its restoration and development of the buildings. 
Information provided to the board noted the possibility of future financial partnerships for the development of the building as well. 
Mayor Sharon Konopa, who sits on both the CARA and ARA board, said that in the past, similar requests for CARA funds covered seismic work and other construction costs related to safety. 
Manley said the project would be done in phases. The first, and most pressing, he said, would be to secure the building that is deteriorating from age and weather. However, that process is complicated by ARA's timeline and the agreement's structure. 
"Should I spend money to fix the roof of a building you haven't purchased yet?" Manley asked, referring to the agreement that gives ARA the option to buy the building from Pride Printing. That option won't be exercised until the details of MMVentures' development of the building are ironed out. 
Once the building is bought and sold, Pride Printing will have six months to vacate. Work on the building, Manley said, would begin sometime next year. 
Get local news delivered to your inbox!
Subscribe to our Daily Headlines newsletter.