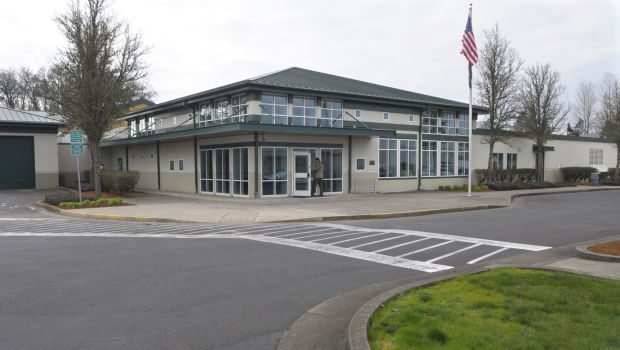 Oak Creek Youth Correctional Facility in Albany was identified by a federal survey as having a high rate of sexual assault claims in 2018.
The National Survey of Youth in Custody, conducted by the U.S. Department of Justice, surveyed 42 girls at Oak Creek. Of those surveyed, 14.3% said they had been sexually victimized in 2018. The facility — which houses females exclusively — usually holds approximately 50 residents.
That number is just over twice the national average of 7.1%, but the study notes it does not distinguish between sexual abuse perpetrated by a staff member and abuse between residents.
"We're puzzled," said Oregon Youth Authority communications director Benjamin Chambers.
According to Chambers, the agency conducts its own surveys every six months as part of a national effort to gauge compliance with performance-based standards. Results from that survey, which allows residents to disclose sexual abuse, do not line up with the results of the federal survey released this week.
The facility also uses Prison Rape Elimination Act data, which Chambers said had a stronger correlation to the federal survey.
"We're still puzzled, because we do quite a lot of work to prevent and respond to these incidents," he said. "Also, the federal results and the PREA data don't line up with the twice-yearly performance-based standards (PBS) survey we do, so we will be looking more closely at the discrepancy between our PREA reports and our PBS survey."
Chambers said the federal data is based on allegations, which aren't always substantiated, and that part of the discrepancy could be that the federal survey does not separate allegations among peers.
The facility has cameras in all locations where children are present, and Chambers said it would be looking at its own survey to see if it can be improved. Residents also have access to a hotline to report sexual abuse.
Chambers said every allegation is taken seriously and investigated. 
Sexual abuse in youth detention facilities nationwide saw a decrease overall from 2012 to 2018, falling from 9.5% to 7.1%.
Get local news delivered to your inbox!
Subscribe to our Daily Headlines newsletter.