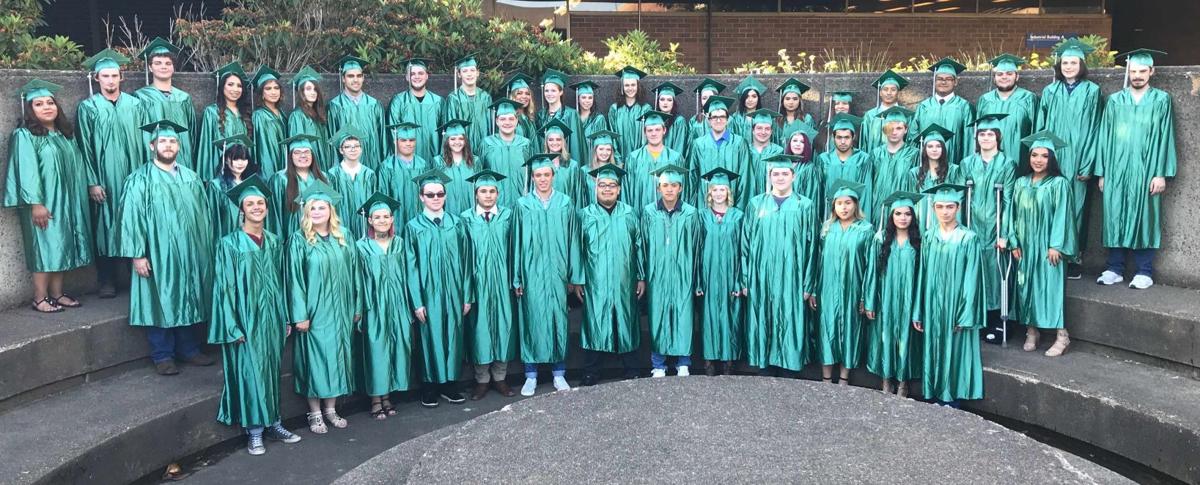 Albany Options School graduated a record number of seniors this year, honoring 61 graduates, up from 57 last year.
The June 11 graduation ceremony was held in the Russell Tripp Performing Arts Theater at Linn-Benton Community College. Fifty-four students participated. At the ceremony, teachers continued the school's tradition of taking the time to speak about each individual graduate.
Yuritzi Rivas-Romero was the class speaker, sharing her experience of turning her life around when she came to AOS and the incredible love and support she received here. She challenged her classmates to keep growing and improving as they leave high school and go on to the next phase of their journey.
"As always, the AOS graduation ceremony was personal, emotional, and very special," counselor Anna Harryman said.
Albany Options School encompasses three alternative high school programs within Greater Albany Public Schools: Innovative High School, a computer-based program called Choices, and a program for students to earn their General Education Development certificate.
Consolidation occurred in 2003 and the program received its own building on 19th Avenue in 2008.
"I am so proud of the school AOS has become," Principal John Hunter said. "Sixty-one graduates is a new record high for us, which was accomplished through our amazing staff, the dedicated support of our community, continued growth in opportunities, and of course the hard work and accomplishments of our incredible students. Combined with our GED program, 100 students finished the year by reaching their academic goals."
Get local news delivered to your inbox!
Subscribe to our Daily Headlines newsletter.