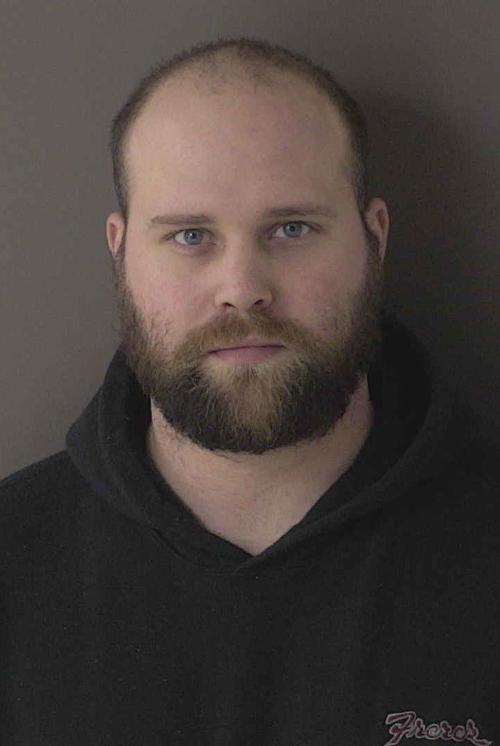 An Albany man was sentenced to more than three years in the custody of the Oregon Department of Corrections on Thursday afternoon in Linn County Circuit Court after pleading no contest to second-degree sex abuse and felony fourth-degree assault.
Jordan Douglas Smotherman, 28, will be able to earn time off his sentence for good behavior, but isn't eligible for alternative incarceration programs. He must register as a sex offender.
The crimes, which occurred on Dec. 25 and Dec. 30, were investigated by the Albany Police Department.
Smotherman was initially accused of three counts of first-degree rape, two counts of sodomy, as well as fourth-degree assault and attempted first-degree rape. The bulk of the charges were removed this week, as the negotiated settlement took form.
Prosecutor Ani Yardumian said she was dealing with an uncooperative victim.
"Things have taken a different turn. She's a bit more cooperative with the defense than she is the prosecution," Yardumian said.
"I had someone who appeared to be changing her story," she added.
Defense attorney Kent Hickam said that the plea was consistent with what actually happened.
"I don't think it's fair to suggest that (the victim) was on the state's side or the defense's side," Hickam said.
The victim asked Judge DeAnn Novotny for a lesser sentence during Thursday's hearing.
Hickam asked that Smotherman be released and given a week to get things in order before reporting to prison.
Yardumian strenuously objected, and Novotny declined the request.
Smotherman told Novotny that he needed to take care of his mental health so he could take care of family members.
"I just got to the point where mentally I broke," said Smotherman, a veteran with no previous criminal history.
In a previous court hearing, Smotherman was described as having PTSD.
Get local news delivered to your inbox!
Subscribe to our Daily Headlines newsletter.