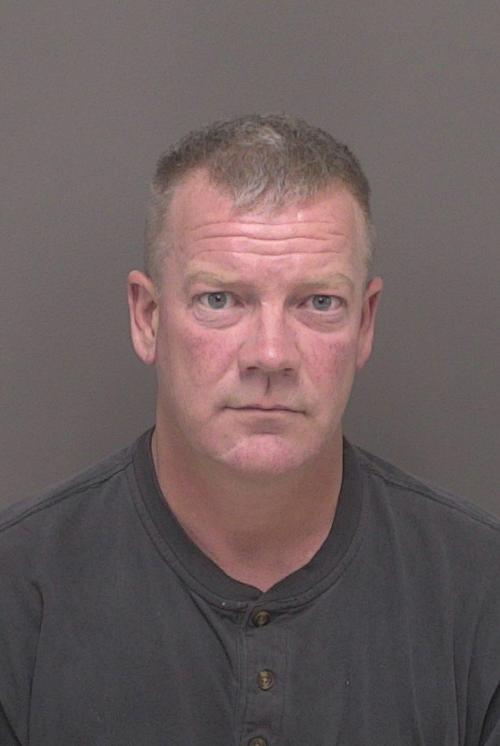 An Albany man with three previous felony convictions for driving under the influence of intoxicants was arraigned on another felony drunk driving charge on Wednesday afternoon in Linn County Circuit Court.
James Gerald DeLaHunt Jr., 47, also was charged with reckless driving for an incident that occurred on July 17 and was investigated by the Albany Police Department.
Prosecutor Keith Stein asked for $100,000 bail in the case.
"This is actually his eighth arrest for DUII. … If he's released, he's going to kill somebody," Stein said.
Defense attorney Heidi Sternhagen, handling the afternoon session of in-custody arraignments from the Linn County Jail, asked for a conditional release, noting that DeLaHunt had never failed to appear for a court hearing.
You have free articles remaining.
Judge Michael Wynhausen set DeLaHunt's security at $25,000.
"It is apparent to the court that there are no conditions that can be imposed that he is likely to follow," Wynhausen said.
"I would be derelict in my duties," the judge said, if he did not set significant bail. 
The next hearing in the case was scheduled for Sept. 3.
DeLaHunt has been in custody since July 23 on a parole violation.
His most recent DUII conviction came in Linn County in June 2016, and he was sentenced to 25 months in the custody of the Oregon Department of Corrections, Stein said.