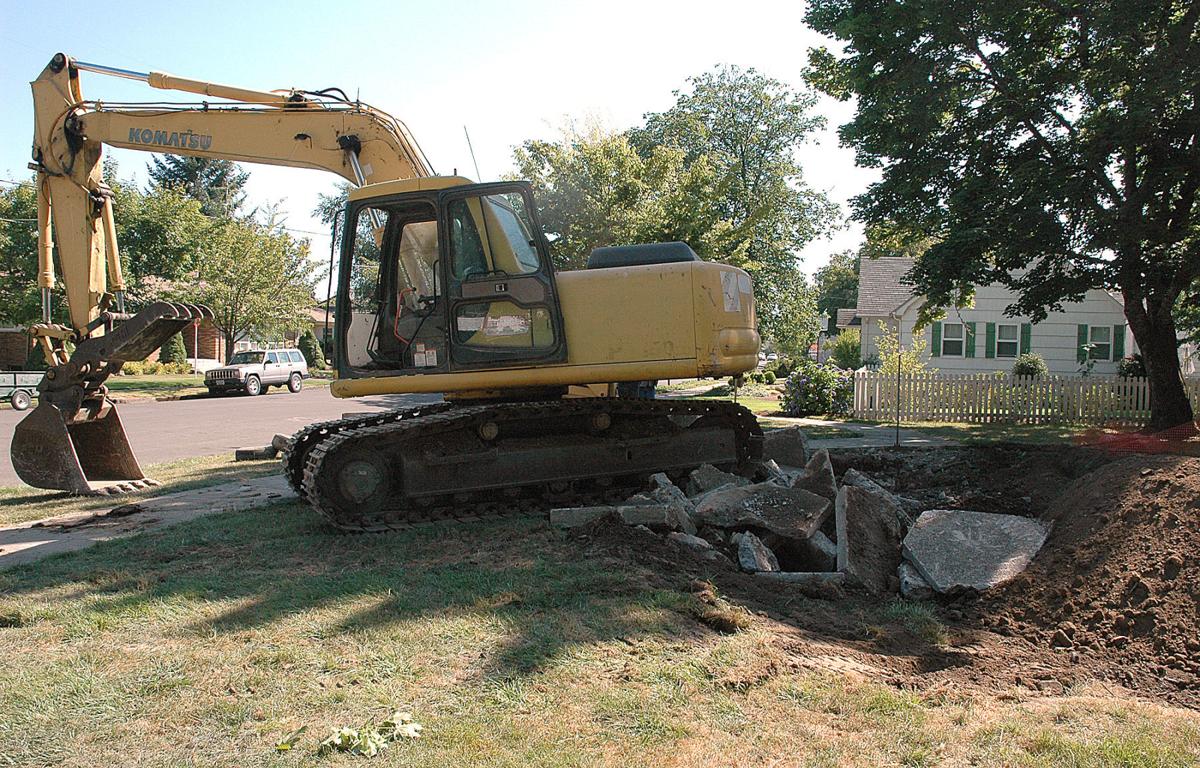 Matt Dill was visiting Portland during the recent hot spell, watching his children play in a public fountain, when one child tried to send a spray to splash his sister.
The water missed and caught a passerby instead, but the other man simply laughed. He and Dill ended up visiting for a few minutes, and Dill was left with an idea: What if Albany had a public fountain where children could play?
"It's that sense of community that comes from it. That's when I decided this was something I wanted to do," he said. "It just made me realize this is something I want to do for my community."
Dill said he doesn't have a location in mind for a public fountain, nor a fund to get one constructed. But he is working to build a base of support through a Facebook page, "Albany Oregon Public Fountain," and he's hoping to take that support to city officials to see if the two groups together can find a solution.
In the 24 hours from when the page was first established earlier this week, it garnered more than 600 "likes," plus photos and suggestions from people on what they'd like to see.
Dill said he wants to be careful not to compete with the city's Cool! Pool water park, and to place a fountain where parking won't interfere with someone's business or residence. Suggestions are welcome, he said.
Albany used to have a small wading pool at Takena Park, but the 58-year-old structure was dismantled in 2010 after state regulations requiring filtration forced the city to shut it down.
Officials batted around the idea of replacing the wading pool with a splash pad or spray feature somewhere in the park, but eventually dropped the idea, said Ed Hodney, director of Parks & Recreation.
"I guess in short, the idea for that project was abandoned because after we had spent considerable amounts of time researching and trying to estimate what the costs would be and sharing that information with folks in the neighborhood that had originally brought the request to us, we determined there just wasn't enough interest in the community in launching a fundraising campaign to pay for it," Hodney said.
The parks master plan didn't include a spray park. Estimates in 2010 ranged from $186,000 to $234,000, depending on equipment, water use and circulation system.
"We didn't have — we still don't have — money available to us to pay for one," Hodney said. 
Dill said it's community interest he's hoping to raise, so he can indicate to city officials that support is available for construction.
He envisions crowdsourcing as a possible revenue stream, maybe paired with contributions from business or charitable organizations. He said he'd like to talk to mid-valley businesses about in-kind donations to get something built.
It's a long way from becoming reality, Dill acknowledged. If people like what he's trying to do, however, he said, "Hopefully we can come up with some ideas we can propose to the city."
Get local news delivered to your inbox!
Subscribe to our Daily Headlines newsletter.