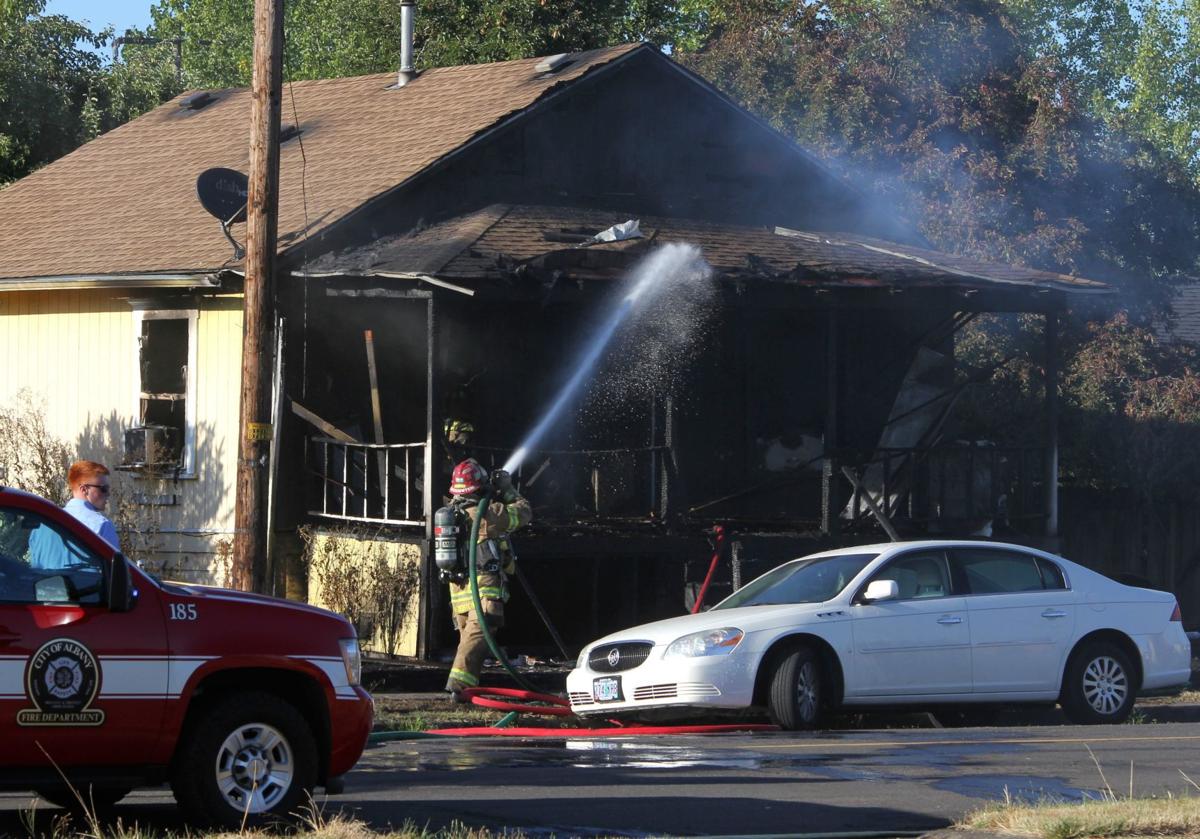 Albany firefighters on Monday morning battled another house fire, the second major blaze in about a 12-hour period, according to a news release from the Albany Fire Department.
Investigators are working to determine the cause of both blazes, and are looking for the public's help regarding the first fire, which was reported Sunday evening on Seventh Avenue.
Authorities, including the Oregon State Police, are still investigating whether that fire was suspicious in nature.
Fire and police representatives confirmed that there was a report of an explosion during the Seventh Avenue fire, and it appears that came from propane tanks left on the front porch of the house. 
The fire, in the 1000 block of Seventh Avenue Southeast, was reported at 5:46 p.m. on Sunday.
The second structure fire was reported at 6:10 a.m. in the 2200 block of Salem Avenue Southeast. Firefighters quickly had this fire under control and no firefighters were injured. Homeowners were not present at the time of the fire, which started inside the residence.
According to the news release, it is uncommon for the Albany Fire Department to receive two first-alarm structure fires in the same shift.
Smoke from the Seventh Avenue fire was highly visible in Albany. When crews arrived to this fire, the front of the home was fully engulfed with flames.
Crews were able to extinguish the fire by 6:31 p.m.
One firefighter suffered an ankle injury, but was able to go home, according to the news release.
Though all of the residents were able to evacuate the home, a pet dog did not survive the fire, the news release said.
Crews remained on the scene throughout the night, and investigators began working to determine the cause of the fire on Monday morning.
Those with information about the fire should contact Deputy Fire Marshal Lora Ratcliff at 541-917-7728.
The Lebanon Fire District called back off-duty firefighters to cover Albany stations and emergency calls to assist the Albany Fire Department. The Lebanon Fire Department responded to one medical call and transported a patient to a local hospital.
Get local news delivered to your inbox!
Subscribe to our Daily Headlines newsletter.