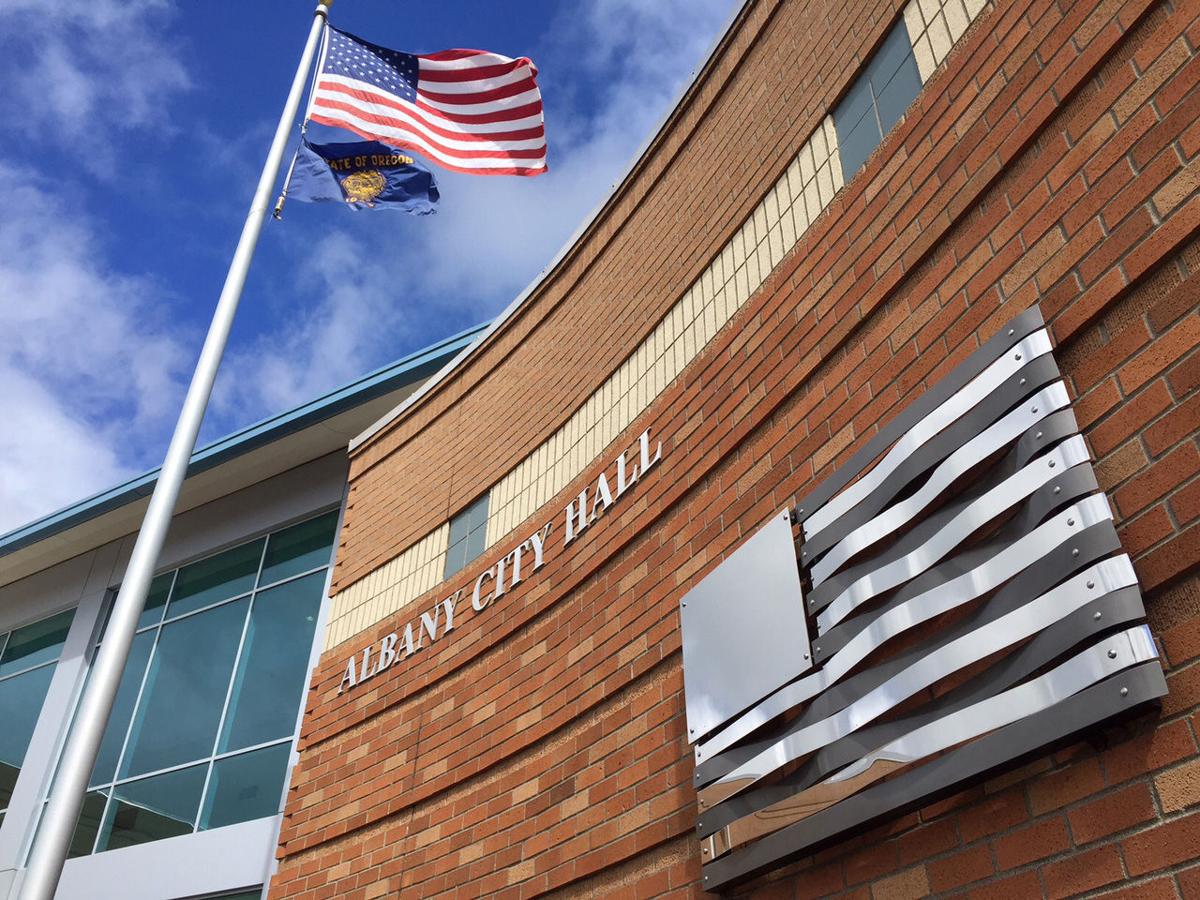 Albany City Council has a message for individuals who are taking away from the Black Lives Matter movement in Portland by engaging in vandalism unrelated to the group's demand for racial equality: Don't come to Albany. 
Councilor Rich Kellum raised the issue during Wednesday's council meeting, asking the board to weigh in on reaching out to the Linn County District Attorney. 
"I would like to send a message to our local DA," Kellum said. "Saying that if we have someone creating hate and discontent to those kinds of levels, we think they ought to be prosecuted."
The demonstrations in Portland are entering their 55th day as federal forces have been sent to the city. On Wednesday, Councilor Mike Sykes described the scenes in Portland as a "cancer" and said he was fearful it would spread across the state, including Albany. 
On Thursday, Kellum said he was not assigning skin color to the statement but rather, reinforcing the city's commitment to arrest those breaking the law.
"There's not a difference (between people being accused of rioting currently and members of the White Supremacist group, Proud Boys, engaging in similar behavior last year). Violence is violence," Kellum said. "When you beat on someone, that's wrong."
There was no action taken in 2019 from the Albany City Council condemning or warning white supremacists to remain outside of Albany. Kellum said the difference was the length of time the demonstrations carried on. 
"It (the 2019 confrontation between anti-fascist groups and the Proud Boys) didn't happen night after night after night with arson," Kellum said. 
During Wednesday's meeting, City Attorney Sean Kidd assured the board that laws against property damage and other illegal behavior already exist at the local level and those violating the law would be charged. 
Councilor Bessie Johnson weighed in on the proposal Wednesday saying, "We can't tell other cities what to do. I agree that something's just not going right and I would think that Albany and Linn County would have a different result if anyone actually damaged stuff."
The board repeatedly noted that it supported protesting but not the destruction of property. Peaceful protests, however, have also been subject to violence. The "Wall of Moms" — a group of white women who have since taken to the streets in Portland to form a barrier between law enforcement and demonstrators — have been teargassed while standing peacefully. When asked if peaceful protests that involved people standing in the middle of the road without engaging in violence, arson or destruction of property would have been as readily praised as the march that took place in Albany in June, Kellum said no. 
"I don't think it would have been. If you're from Corvallis or Albany and driving, you may be slowed down a wee bit by people and you recognize their passion," he said. "But if you're blocking traffic, what that's doing is costing you money and your livelihood. It's attacking you." 
In speaking on the subject Wednesday night, Councilor Alex Johnson II said he took issue with federal forces in Portland and the conflation of the Black Lives Matter movement with those engaging in vandalism. 
"I do have a problem with people using BLM to get their agendas across. It's just frustrating to see they're using Black Lives Matter to cause their mayhem," he said. "And there are a lot of people out there not part of BLM who are causing this havoc. It's taking away from what really needs to happen in this country which is racial justice...I don't like lawlessness, I don't care who you are or where you're from, I don't like lawlessness but don't get it twisted — what's going on up there is not about Black Lives Matter."
Kellum is expected to bring a statement back to the board at a latter date. 
Get local news delivered to your inbox!
Subscribe to our Daily Headlines newsletter.