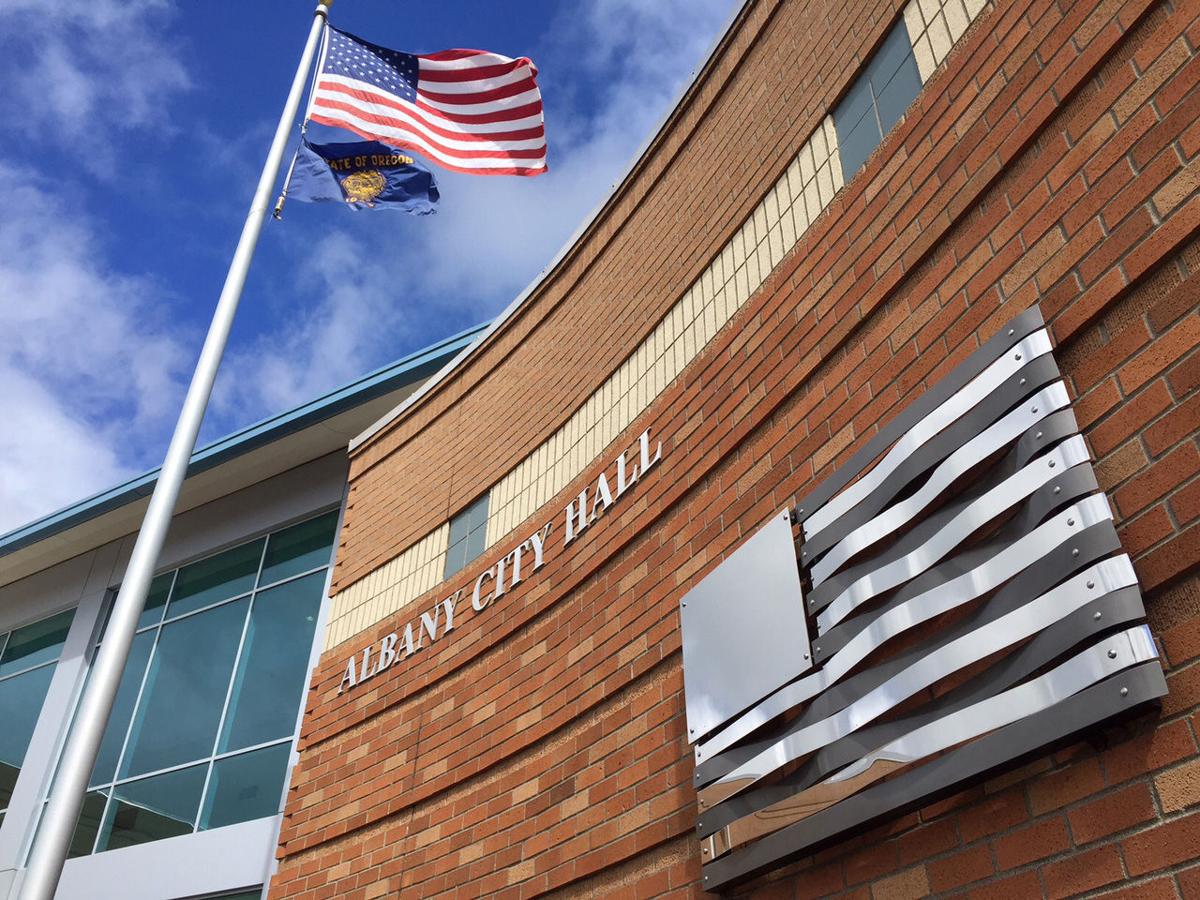 The Albany City Council approved a new two-year budget on Wednesday but decided to postpone voting on a city services fee to help make up a $5 million shortfall.
Councilors voted 5-1, with Matilda Novak dissenting, to adopt a budget for fiscal years 2021-23 of $352,256,500, which includes a general fund of $87,789,000. That's an increase from the current two-year budget of roughly $345,000,000, with about $86,000,000 in the general fund.
The budget as adopted is $5 million short of maintaining current service levels. To get it to balance, it eliminates nine positions from the Albany Fire Department, continues hiring freezes for the Albany Police Department and makes cuts to library, courts and parks services, among other areas. Reductions take place June 30 if nothing changes.
"The budget contains many reductions in services, but it is balanced," City Manager Peter Troedsson said.
The council also had a first reading of an ordinance for a city services fee to raise revenue, which would apply to all developed properties within the Albany city limits. The fee would include developed properties that may be on a well but are subject to City of Albany sewer or stormwater charges.
The fee, if adopted as written, would take effect July 1. Utility bills for single-family residential properties would go up $9 per month.
Councilors have been discussing a city services fee for roughly two years. If adopted, it is expected to raise about $2.8 million in additional revenue each year.
Novak, Stacey Bartholomew and Dick Olsen voted no on a motion for a second reading of the ordinance, which moves discussion of both the proposed fee and a resolution to establish a low-income assistance program for it to the next council business meeting, June 23.
Support local news coverage and the people who report it by subscribing to the Albany Democrat-Herald.
Olsen said he wasn't necessarily opposed to the fee, but he wanted to give more time for public input.
"It seems that many people have finally awakened to the fact that we're doing this," he said. "I think we ought to give them a chance to comment further."
No public comments on either the budget or the proposed fee were received by the city for Wednesday's meeting.
During business from the council later in the meeting, Marilyn Smith suggested councilors opposed to the idea of establishing the fee directly might consider at least voting for the structure, setting the rate at zero for the current biennium, so it can be increased to bring in funding for future budgets.
"It would be nice to have that architecture in place," she said. "I'm putting that out as an option for people to consider during the next two weeks."
Ray Kopczynski said Smith's idea is interesting, but wouldn't do anything to offset the shortfall that is resulting in cuts to the current budget, including those to public safety.