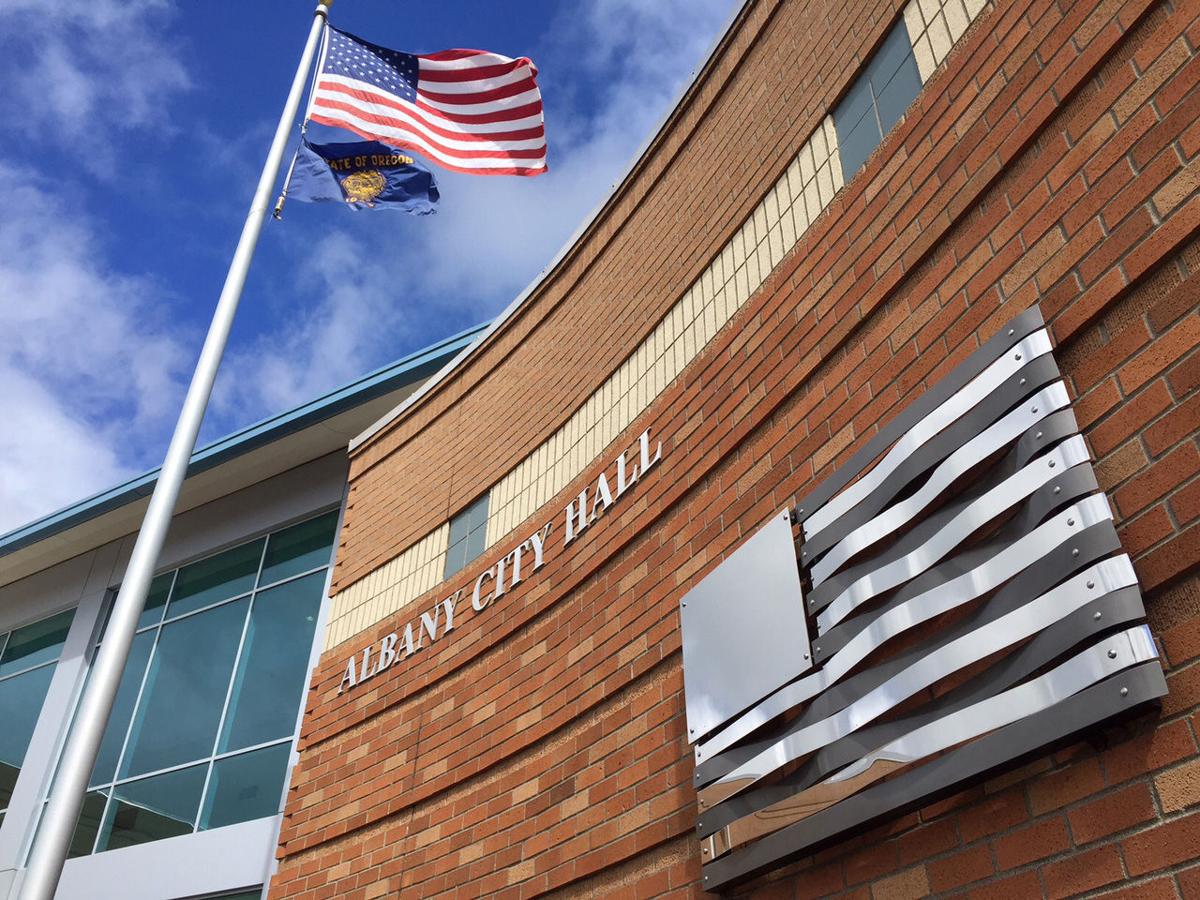 The Albany City Council voted to suspend the Human Relations Commission through the end of the year after two board members resigned, leaving the board without a quorum.
Daniel Ropp and Jessi Brennenman submitted resignation letters after the Democrat-Herald and Gazette-Times published an article on Sept. 6 that detailed the group's mission statement and explored the concept of "diversity of thought." Both cited the article while Ropp included current HRC leadership as well.
A third member resigned from the board earlier this year because they moved out of the area.
The resignations leave the HRC without a quorum and therefore unable to meet. On Monday, the councilors responsible for appointing replacements to the commission said they would refuse to do so.
"I know I'm not putting people on the board. It's broken," Councilor Rich Kellum said. "Any time you have the perception by half the committee that they aren't listened to and you look at the base of the committee what it's supposed to be doing when it was new — it was supposed to bring people together and talk about the things they have in common."
The HRC statement posted to the city's website notes that the commission is intended to "strengthen connections within Albany's diverse community by being committed to the philosophy of inclusion, equal opportunity, fair treatment for all residents of Albany and promoting harmonious relations among the citizens of Albany."
Kellum went on to say that commission meetings had been contentious and some members felt they weren't being heard.
Mayor Sharon Konopa said she read through a year and a half of HRC meeting minutes and did not find anything contentious in nature but apologized on behalf of the council if commission members felt uncomfortable.
"There is something broken, I don't think it's going down the path we thought it was going to," Councilor Bessie Johnson said of the HRC. "Anytime a rational person says, 'this is what I think. I was told I was wrong because of what I think,' we've got a problem."
Several councilors and members resigning from the board cited the Sept. 6 article in the Democrat-Herald and Gazette-Times which detailed statements made by board member Jo Rae Perkins that Planned Parenthood was established to get rid of the Black population, redlining was not responsible for the generational wealth gap between Black and white families, LBGTQ community members were making a lifestyle choice and that George Floyd, a Minnesota man who died after a police officer pressed his knee into his neck for 8 minutes, may have died from fentanyl in his system. The article also detailed social media posts made by Ropp speaking out against the recognition of the transgender community.
"Every meeting I attended, I kept an open mind and left my personal beliefs at the door to not hinder the topics/guest that we spoke upon and to. Yet, I was blasted on the Albany Democrat-Herald because of my own personal beliefs," Ropp wrote in his resignation latter. "I was portrayed as a homophobe and intolerant, which I think is absolutely ridiculous."
In an interview in August, Ropp confirmed the social media posts and explained they did not influence his position on the HRC — a statement included in the Sept. 6 article. Perkins also confirmed her quotes to the newspaper in August.
HRC Chairperson Stephanie Newton said she was confused as to what contention Kellum and Johnson were referring to and noted that members of the HRC had resigned in the past over controversy surrounding the board. Those vacancies were filled by the city council.
"I'm personally confused when I hear you guys hear there's contention or we're not getting along at meetings because if you listen to the meetings online and outside of this news article that came out I don't understand how people aren't being listened to," Newton said.
"I'm really perplexed when I hear there's contention or we're putting people down. When someone says they aren't heard and they've only attended less than a quarter of meetings, I have some frustration and hesitation in giving that much clout," she added, noting that Ropp had attended just four meetings since being appointed in 2019.
And while Kellum noted Perkins, who is a U.S. Senate candidate, would be campaigning and unable to attend every meeting, Newton noted that has been the case for months and was not a new development.
"If you're going to stop things, now's the time so you're not having large numbers of people get halfway into something and told it's over," Kellum said of the HRC. "It's the least amount of people being pushed away if it turns out to be a different program."
The council voted to pause the commission through the end of the year and review its bylaws as a future work session.
Get local news delivered to your inbox!
Subscribe to our Daily Headlines newsletter.